"A whopping 24 million slices of bread get thrown in home bins every day in the UK."
I imagine that quote from Slow Food caught your attention! Sadly it is a fact. A fact that desperately needs to change, and soon. In the UK, 38.7% of all lettuce ends up in the bin, along with 25.5% of every melon, and the average UK family bins a whopping 12 weeks' worth of groceries every year; that's almost £60 worth of food per month.
We are going to take a look at the history of food waste, the problems it causes, how it occurs, and what we are all doing to tackle the issue.
A brief history of food waste
The Women's Institute was set up in 1915 and food waste was one of their key initial (and current) campaigns. This idea was, at this time, new to the general public. During the First World War, rationing came into effect, but it was far more extreme and strict during the Second World War; people would grow their own in order to bulk out the meagre rations they were allocated. By the summer of 1940, a law had been passed which meant people were to be imprisoned if they wasted food.
Sadly, as time went on after the war, the importance of not wasting food was forgotten by the masses; in its place nowadays we have supermarkets offering a plethora of BOGOF (buy one get one free) deals, all-you-can-eat restaurants, and a culture of burger 'challenges' which we seem to have adopted from the States!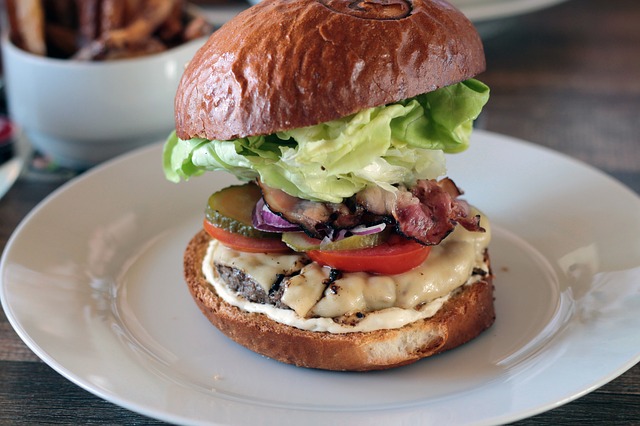 Why food waste is an issue
Most wasted food in the UK ends up in landfill, which in turn adds to the problem of greenhouse gas emissions and, therefore, climate change.
There is also the huge issue of global hunger; around 1 billion people worldwide are going hungry, yet 1.5 billion people worldwide are overweight, and 400 million are classed as obese.
Big changes need to be made to address these issues – we need to feed the world, by dealing with the excess, and keep food out of landfill. Within the UK alone, there are people going hungry whilst others are throwing masses of food away each week.
How food waste occurs
At home
Some UK dwellers are lucky enough to have council-supplied food waste bins at home, and others have compost bins in their garden, but the vast majority don't, meaning rotten fruit and veg, and food scraps all go straight to landfill.
Supermarkets/grocery stores
Supermarkets are famous for their high levels of food waste. Before produce even hits the shelves, supermarkets are highly selective with the fruit and veg they want to sell; 'ugly' fruit and veg gets rejected, if it's too small, large, or misshapen.
Food products and produce which has reached his 'use by' date is deemed not safe to sell, and thrown out. In the past all of this ended up in bins, which then went to landfill. Thankfully, supermarkets are starting to listen to advice regarding their waste. For example, this month Morrisons began a partnership with charity, FoodCycle, which means they will be donating rather than sending to landfill.
Restaurants/pubs/public food outlets
Restaurants and other public food outlets produce a large amount of food waste; out of date food, fruit and veg peel, and leftovers. What happens to this waste depends on each outlet, but in the past this will have all gone to landfill, no questions asked.
Tackling UK food waste
The Real Junk Food Project has taken off really well; set up by chef, Adam Smith, it began life in Armley in Leeds, but has since spurred the opening of over 50 other pay-as-you-feel cafes across the country (and beyond). It is an initiative run by volunteers who create and serve up meals cooked using waste food from supermarkets, greengrocers and foodbanks, which has been diverted from its original landfill destiny.
Locally, in Bradford, a new food waste hub is being set up to help feed those in need in the community – The Storehouse. It will collect food from local markets and supermarkets, and redistribute it to people in the Bradford area who need it. They have acquired a bus for food package drop-offs, and are expected to open a pay-as-you-feel cafe on site too.
What You Can Do
At home, people need to plan meals and not buy too much food, so less waste is created. Also, buy the 'ugly' veg that nobody else will buy; it'll taste just as nice! Businesses need to ensure they are using an environmentally-friendly waste management company, who don't send food to landfill.
Forge Waste & Recycling create energy from all of the food waste we collect from our customers.
Global issue
Of course, the food waste problem is global. Whilst countries like ours waste food in the above ways, developing countries unintentionally waste food through poor infrastructure and equipment, etc. A shocking 30% of the world's agricultural land produces food that will be wasted.
Do you know of any local or UK-wide schemes for tackling food waste? Let us know in the comments – let's share our knowledge.
Resources:
Featured image credit: Wikimedia Commons