Waste Recycling & Management Services in Wetherby
Wetherby is a charming old market town in the heart of Yorkshire, situated on the River Wharfe, between Leeds, York and Harrogate.
Home to Wetherby Racecourse, the town offers a blend of natural beauty, period architecture, shops, restaurants, pubs and bars.
If you run a business in the town or live there, then we can take care of your Wetherby waste through our waste clearance, collection and disposal solutions.
Whatever your Wetherby waste management needs, we provide a professional and reliable service — learn more on this page, explore our site, or get in touch with any questions you have about your Wetherby business or household waste.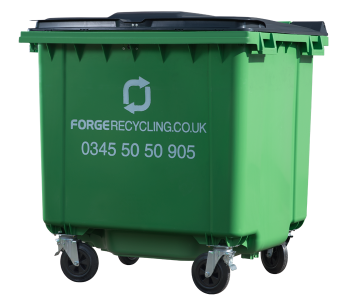 Business Waste in Wetherby
Here at Forge, we offer bespoke business waste packages for Wetherby businesses, resulting in you receiving a custom selection of commercial bins, a collection schedule that suits your requirements, and a cost-effective and eco-friendly service.
Unlike other waste management companies, we care what happens to your Wetherby commercial waste, and it's not just words — we prove this every single day with our commitment to recycling as much as possible, sending zero waste to landfill, and operating a carbon-neutral business.
Not only are we an environmentally-friendly choice, we will save you money, too. If you'd like to know how much we could save your business, then we'd be happy to carry out a free waste assessment of your premises — with no obligation whatsoever to sign up with us.
Get in touch today to discuss your Wetherby business waste requirements or book a free waste audit.
Waste Recycling in Wetherby
Our passion for recycling is visible in every aspect of our operation and our Wetherby business bins are no exception.
Wetherby recycling is incredibly important to us and so we have a wide variety of services, covering many recyclable waste streams, including a mixed recycling collection in Wetherby, a food waste collection, a glass collection, and a paper cup collection.
Our Wetherby mixed recycling bins can collect aluminium items (tins, cans, etc.), plastic bottles, paper, and cardboard. If you produce a lot of cardboard waste, we have other solutions for that, too.
If you produce food waste, then our Wetherby food waste collection is ideal for scraps, leftovers, fruit and veg peelings, and gone-off produce.
Our glass recycling service in Wetherby for glass bottles saves new glass from needing to be produced.
If you'd like to discuss any aspect of our Wetherby recycling, you can get in touch with us below.
Household Waste in Wetherby
We've been organising house clearances for years and can also collect smaller amounts of household waste from your Wetherby property.
Any domestic waste can be shifted in our Wetherby waste clearances — electrical waste, furniture, bulky waste, garden waste, and so on.
Our household waste services are highly cost-effective and our staff can do all the hard work for you.
Areas we provide commercial & household waste management to in Wetherby:
Kirk Deighton
Linton
Bickerton
Boston Spa
Bramham
Collingham
Cowthorpe
Hunsingore
Ingmanthorpe
Little Ribston
Netherby
North Deighton
Sicklinghall
Thorp Arch
Walshford
Walton
Wothersome
// Google map placeholder ?>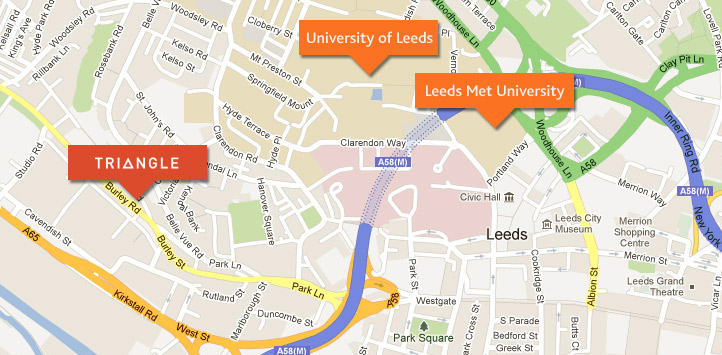 Customer Feedback
Service used: Skip Hire
Excellent service, delivery of skip and early collection was perfect. Very polite and efficient both in person and over the telephone. Thank you.
Client: Louise Winter
Location: Garforth
Rating: 5/5
Service used: Commercial Waste
Happy New Year to all your hard working staff especially over the Christmas period. I'm glad to say that our waste management planning and your delivery on our collection requests worked well, and there were no issues to report. I have to say that this is a massive factor for us operationally so thank you to all. Please pass this on to all those involved.
Client: Steve Kersh (Royal Armouries (INT) Plc)
Location: Leeds - LS10 1LT
Rating: 5/5
Service used: Skip Hire
Ordered 15 skips over the past 18 months. All arrived on time and taken away on time. Very friendly service. Easy to book and pay. Drivers were accomodating and took care when placing skips, which we didn't always see with previous provider. Won't use anyone else now. Recommended.
Client: Jon Manson (Property First (Leeds) )
Location: Alwoodley, Leeds
Rating: 5/5
Service used: Waste Containers
We have been using Forge recycling for a while now and in all dealings with them they have been exemplary. Daniel made the whole process very easy for us in terms of setting the arrangement up and it was all done easily and speedily, with care taken to explain all the options available to us. He also went 'over and above the call of duty' and cleared our bin store out himself to ensure that it was ready for the new bin arriving! The service throughout has been great and they increased our collections as soon as we felt there was a need to do so without any fuss. I would have no hesitation in recommending Forge recycling and am pleased to have chosen them as our recycling provider.
Client: Helen Saunders (Clarion Solicitors)
Location: Leeds
Rating: 5/5
Service used: Skip Hire
Upbeat & helpful staff - good communication in the team . Charlie was Willing to work with me as a client exploring best options:Negotiated different prices for recyclables Gary skip delivery is just amazing he can judge the size of skip you need by glancing at the waste pile ; and with MILImeter precision will manoever past parked cars gateposts & all with a smile on his face . Will be using from now on we have long project so need an efficient reliable capable waste management partner would highly recommend
Client: Zoe (Homeowner)
Location: Leeds
Rating: 5/5