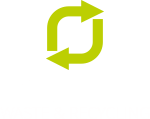 Careers
Job opportunities at Forge Recycling
We are recruiting:
Last updated 14/05/2021
HGV Class C Drivers required.
Both morning and afternoon shifts available.
Please contact us for more information: 0345 50 50905 or email dean@forgerecycling.co.uk
Graduate - Sales Administration
Forge Recycling are a dynamic Waste Management company based in Leeds, West Yorkshire. Due to continued rapid growth as we start to return to normal post-COVID - we have a position available for an intern to help cover general business and sales admin functions within the business.
This is an excellent opportunity for an extremely motivated person to join an innovative sector-leading waste and recycling company. The candidate must be hard working and enjoy working as part of a team. This opportunity is ideal for a passionate candidate with a future career development plan in sales, account management marketing or general business roles.
The successful candidate needs to be self-motivated and driven. They will need to hit the ground running and willing to get stuck in from day one, you must also demonstrate that you have the skills to succeed. You will be a positive character with a "get up and go" attitude. You must be confident and happy speaking to potential customers face to face and on the telephone.
We require an individual who can help with the development and growth of the business, working on both new incoming sales and existing customers.
This is a great opportunity to work with a young dynamic company.
The role will include:
Assisting the Sales Team with quotes/contracts.
Acting as a link between the external sales team and operations.
Coordinating new business rollouts.
General office admin.
Answering telephone and dealing with general customer queries.
Updating the database with sales information.
Preparing and sending emails relating to enquiries and sales calls.
Speaking to potential new customers and sales enquiries and quoting over the phone.
Managing Social Media accounts Producing PR and Marketing content.
Liaising with web developers to ensure website content is updated.
Key Skills:
Be articulate, confident, enthusiastic and have excellent attention to detail.
Work well under pressure.
Thrive whilst working both autonomously and as part of a team.
Good administrative skills with an excellent telephone manner.
Good written and verbal communication skills.
Excellent organisational & time management skills.
Knowledge of Microsoft Office – Outlook/Word/Excel as well as social media channels.
Some marketing/PR experience preferred.
Please contact us for more details or send your CV to: harvey@forgerecycling.co.uk