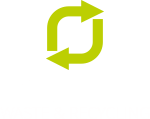 Why choose Forge?
It can be hard for a business or household to decide on which waste management company to opt for – there are, after all, lots out there which can make the decision a bit overwhelming. With this in mind, we resolved to create a list of five reasons to choose Forge Recycling for your Yorkshire waste collection and skip hire. As you can see below, we found a few more than five, but we didn't want to miss any key points out.
Take a look at our list below, and please do get in touch on 0345 5050905 if you have any questions – we are always happy to help.
We offer a competitive and fair service to every new customer.
We offer a bespoke service for each customer. We will recommend the best & most cost effective service, and can collect General Waste, Mixed Recycling, Glass Bottles and Food Waste.
We offer a stable, long term business relationship.
Every new customer receives a FREE waste audit.
We use a local workforce. All operation staff live in the area so we have a great local knowledge.
Our customer service office is local. When you call us you will speak directly to one of the team based in Armley, Leeds.
We provide 24 hour bin delivery. If you need a bin quickly, we can sort it. We use contracts that can be signed electronically, which means we can guarantee delivery within 24 hours if required
We run our own fleet of waste collection vehicles, and collect waste and recycling ourselves. This means our service is both responsive and dynamic.
We are not a broker
We supply new, lockable bins
We invest in state of the art technology to ensure we maximise our transport efficiency and reduce our environmental impact.
We offer a 'two man and a van service' if you have some one-off waste you need collecting, and we also offer local skip hire
We send zero waste to landfill. This means you can dispose of your waste guilt-free.