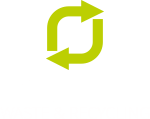 Successful waste reduction and recycling awareness comes through education. With that in mind, we are working with schools across west, north and south Yorkshire; delivering a programme of engaging waste-related lessons and activities to children of all ages.
Who are the Forge Education lessons for?
Lessons are available for KS1, KS2, KS3 and KS4, and have curriculum links to maths, science and citizenship.
The Forge Education programme is free of charge for all primary and secondary schools in our area of cover and is delivered by our wonderful Education Officer, Julia Roebuck (who has been DBS checked).
What's involved in a Forge Education session?
We can deliver half-day or full-day sessions to suit your school's timetable. A general overview of each session can be seen below:
| | | | |
| --- | --- | --- | --- |
| FULL DAY: FOOD WASTE | HALF DAY: FOOD WASTE | | |
| Assembly | Food waste lesson | | |
| Food waste lesson | Lunch waste audit | | |
| Litter pick | Lunch waste analysis | | |
| Lunch waste audit | | | |
| Lunch waste analysis | | | |
| Food waste lesson | | | |
How to book a free Forge Education session for your school
If you'd like to book in for a Forge Education day or find out more about our waste awareness lessons, please get in touch via education@forgerecycling.co.uk.
Please include the following details to help us deal with your enquiry quickly and efficiently:
School name

Address

Staff contact name

Staff contact email
Testimonials
Walkington Primary School, Beverley
On the 9th May, 2022, our Education Officer, Julia Roebuck delivered a great day of Forge Education for the students at Walkington Primary School in Beverley. The school had a half-day of Food Education and participated in a food waste audit over lunchtime.
The school said: "Thank you to the school council and Julia for conducting a food-waste audit over lunch. They then spoke to the whole school about how important it is that we try and reduce this waste, and the positive impact this would then have on our environment"

Harewood Primary School, Leeds
Harewood Primary School enjoyed a Forge Education visit on 10 March 2020 and Mrs Wright, the school's Eco Club coordinator said:
"Your visit had a positive impact on our children. Mr Sturgess said that in Class 4 the children were engaged and learnt a lot, he said it was very well planned. Our Green Team loved the work they did with Julia and they are coming up with some great ideas. Mrs Burnley said that the children were making very insightful comments and coming up with great ideas which we will apply in school."

King Ecgbert School, Sheffield
Forge Recycling's Education Officer, Julia Roebuck and our Commercial Manager, Chris Hale, gave King Ecgbert School an exciting and informative day full of activities and recycling information, on the 21st October 2021.
"Julia and Chris visited our school to meet with our Eco-Council and discuss the issue of waste produced across school and what happens to it. They were both very friendly and engaging, and tailored their delivery to our students and their specific questions. There was a hands-on element to the session exploring the bins across school, and the brainstorming session that followed has given us loads of ideas to work on in school. It's really provided our students with momentum to keep working on the nitty gritty and make a difference where they can. Thank you!"

Ravenshall School, Dewsbury
Ravenshall School enjoyed a jam-packed day of environmental and recycling education, including getting involved with litter picking equipment and deepening their knowledge of topical environmental issues.
Rachel Thackray, Business Manager said: "Today we have been learning about recycling and COP26, which we have taken a keen interest in. Julia was not fazed by the characters she was working with. She fully engaged with them and adapted quickly to our school."
Spread the Forge Education word
If you've booked in for a Forge Education day or have already enjoyed one, please share it on your school website and contact us with any photos you're happy for us to share on our social media and website. The more the Forge Education scheme is shouted about, the more kids in Yorkshire will receive the free lessons.