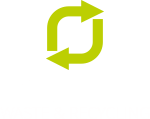 Case Studies
Hanson Plywood Limited
Forge Waste & Recycling is thrilled to supply a bespoke waste management service to Hanson Plywood Limited; a leading supplier of various wood-based panel products to the manufacturing and construction trades. Hanson Plywood Limited is based in Halifax, West Yorkshire.
Prior to Forge working with Hanson Plywood Limited, they had been supplied with just RORO general waste bins on site – meaning a poor deal for the environment and for their pockets. Forge initially provided an FEL for cardboard and 1100L bins for mixed plastic packaging in addition to a RORO for general waste.
Over 12 months, Hanson Plywood Limited has grown as a business, as has their commitment to recycling. To tackle the increase in waste material, further on-site separation of wood and metal has been implemented.
In March of 2017, Forge Waste & Recycling processed approximately 17 tonnes of material from Hanson Plywood, and recycled/recovered approximately 98% of that.
This high recycling figure has been achieved due to the changes made to Hanson Plywood's waste management services. They now have the following waste containers on site:
• 35YD RORO- Wood
• 8YD FEL- Cardboard
• 8YD FEL- General Waste
• 4YD TUB- Mixed Metals
• 4x1100L Euro Bins- Plastics
Joe Walshe of Hanson Plywood (below, left) has been an advocate for change to improve the waste management system on site. For this, our Commercial Manager Chris Hale (below, right) was pleased to present the company with a Certificate Of Environmental Achievement.
Hale said, "Hanson Plywood have shown a willingness to adopt new working practises and ensure high standards of environmental responsibility".
Joe Walshe said, "Forge Recycling have been an excellent partner in our mission to reduce our environmental impact. The implementation of their waste management service has assisted us in the certification of our Environmental Management System to ISO 14001 standard. Their transport department communicate brilliantly on collections and Chris has been very active in ensuring that we reduce the cost associated with our waste while increasing our recycling percentages."
Crossgates Shopping Centre

Forge Waste & Recycling are delighted to provide a bespoke waste management service to Crossgates Shopping Centre in Leeds, which houses over 60 shops, cafes and restaurants.
Due to the nature of this business, the centre contains many individual retail outlets, which create a large variety of waste between them.
Crossgates Shopping Centre previously used a nationwide waste company, who provided:
• Multiple general waste bins in car parks
• Multiple mixed recycling bins in car parks
This setup meant that there were more than ten bins in each car park, taking up precious space.
Forge worked with the Centre's management team to agree on the following setup instead:
• Larger FEL containers for general waste: three FELs collected multiple times weekly to reduce the number of containers / space taken on site.
• Separate dedicated collections of compacted cardboard and baled plastic, providing significant savings for the centre. Material separated into a single stream also increases recovery rates close to 100%.
• A hands-on service! We have provided the centre with a designated account manager; initially involved with design and implementation (meeting / working with the retail tenants) and now managing the ongoing service.
Forge Recycling's Commercial Manager said:
"The management team at Crossgates Shopping Centre have shown a willingness to explore different service options to achieve their clear commitment to recycle as much as possible, their efforts providing a positive environmental and economic return."
Moortown Golf Club
Forge Waste & Recycling are proud to provide a bespoke waste management service to Moortown Golf Club, well-known worldwide as host of the first Ryder Cup on British soil back in 1929.
Forge are delivering a premium service while reducing collection costs for the Club from their old waste management provider.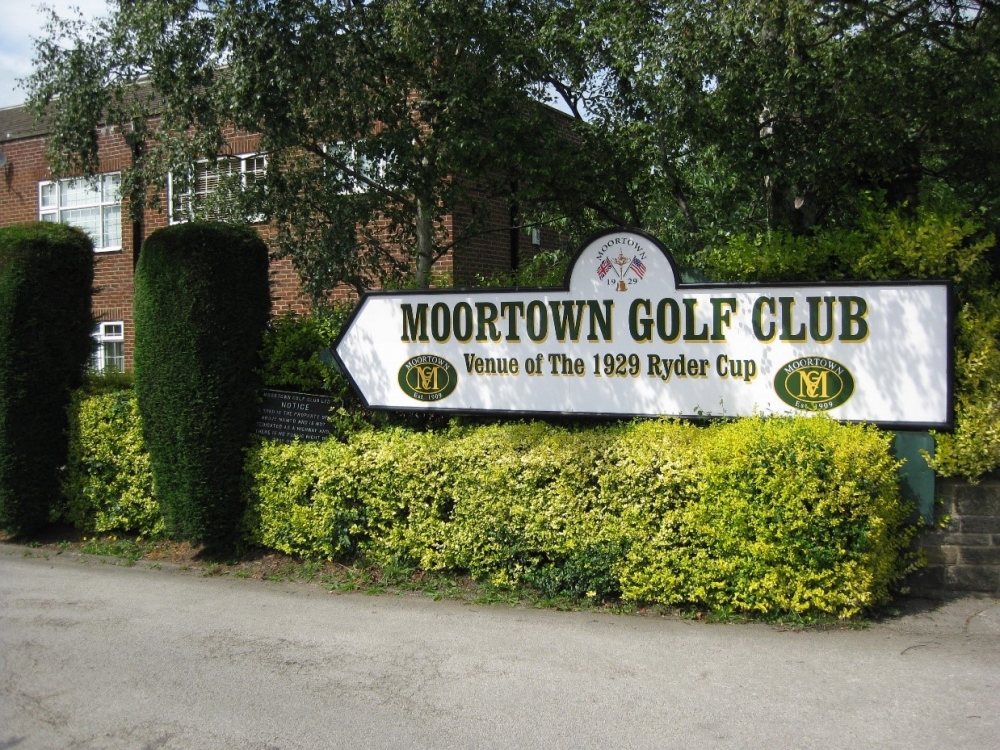 The Club has established excellent recycling practises, involving the separation of mixed recycling (card, paper, and plastics) into 1100L bins, and glass bottles into 240L glass recycling bins. For this recycling achievement, Forge are presenting them with an Environmental Certificate of Excellence.
The remaining waste from Moortown Golf Club isn't sent to landfill, but is instead sent to a local MRF (Material Recovery Facility) which sorts it further and salvages all manner of recyclables.
Roxy Ball Room: Venue, Bar & Restaurant
We manage the waste at both the Leeds and Huddersfield sites of Roxy Ball Room, which are bars that feature gaming areas for games such as bowling, pool, ping pong, beer pong, and crazy golf. They also serve a substantial food menu.
Since we took over the waste management at the Roxy sites, their recycling rates have become really high, as we collect Mixed Recycling and Glass from both sites. This saves them money, and helps the environment. We also collect General Waste, which goes to RDF to generate energy from waste. After all, we send nothing to landfill!
When asked about their Forge waste collection service, Ben at Roxy said we are local and easy to communicate with, and he's really keen on our dynamic service and our ability to react quickly to fluctuations in Roxy's waste collection requirements.
Safran Persian Restaurant
We won the contract at Safran Persian Restaurant in Leeds City Centre from a large, National supplier. The existing contractor had supplied 4 x 1100 litre bins and emptied them both twice a week. We have since made big changes; we have introduced recycling to the site, and cut Safran's waste costs as a result.
Our free initial waste audit identified that the existing bins on site were too heavy and also unveiled the fact that the site had no recycling system in place whatsoever.
We therefore arranged a contract to start as soon as possible. We reduced the number of 1100 General Waste bins on site from four to two containers. This immediately helped to reduce costs for the customer.
We have also now supplied 2 x 240 litre bins for all their Glass Bottles, and 1 x 240 litre bin to separate and recycle all the Food Waste produced on site. Better for the environment, and their pockets.
THROUGHOUT THE YEAR NEW DOCK HALL AT THE ROYAL ARMORIES IN LEEDS CITY CENTRE CATERS FOR CONFERENCES, BANQUETING, EXHIBITIONS AND WEDDINGS. THROUGHOUT DECEMBER THE SITE HOLDS CHRISTMAS EVENTS FOR OVER 11,000 PARTY GOERS.
FORGE RECYCLING COLLECT GENERAL WASTE, MIXED RECYCLING AND GLASS BOTTLES FROM THE SITE REGULARLY DURING THE YEAR, BUT DURING DECEMBER THE SERVICE GETS INCREASED DRAMATICALLY, TO MEET NEW DOCK HALL'S NEEDS. THIS IS AN EXAMPLE OF THE KIND OF BESPOKE SERVICE WE OFFER. THIS YEAR WE HAVE DELIVERED ADDITIONAL GENERAL WASTE AND MIXED RECYCLING BINS, AND INCREASED THE FREQUENCY OF COLLECTIONS.
WE HAVE BEEN MANAGING THE WASTE AT MURGATROYDS FISH AND CHIP RESTAURANT IN YEADON, LEEDS, SINCE AUTUMN 2014. WHEN WE INITIALLY ASSESSED THEIR WASTE MANAGEMENT, AS IT WAS, WE REALISED THERE WERE MANY POSITIVE CHANGES WE COULD MAKE. MURGATROYDS AGREED TO WORK WITH US TO MAKE THESE CHANGES, AND THIS LED TO THEM RECEIVING A PREMIUM SERVICE AT A LOWER COST, AND WITH COLLECTION DAYS TO SUIT THEM.