FORGE RECYCLING IS A WINNER IN THE CUP FUND
Posted on: 12/09/2019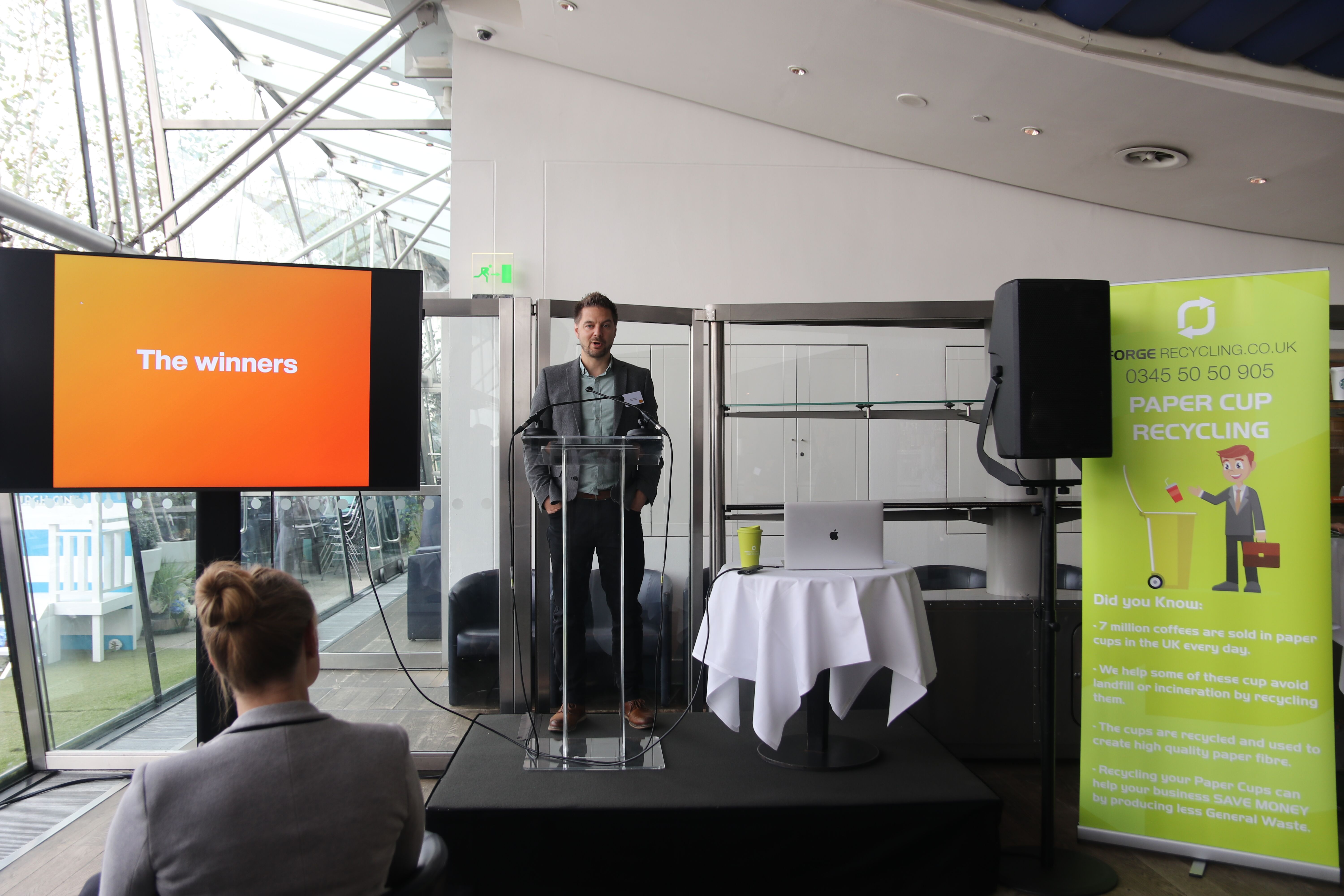 The Cup Fund is the UK's largest grant fund to bolster and scale paper cup recycling.
Financed by Starbucks' 5p single-use cup charge, which started in 2018, The Cup Fund came about through the wider partnership between Starbucks and Hubbub.
The Cup Fund is gifting grants to 12 ambitious projects across the UK. There was a three-month application and selection process for applicants and the winners were announced yesterday.
We are delighted to announce that Forge Recycling is one of them, and will be offering city-wide cup recycling in York.
Sam Goodall, Operations Director at Forge Recycling said:
"Forge are delighted to have been chosen as one of 12 winners of The Cup Fund. We are extremely excited to have the opportunity to offer The City of York a high end paper cup recycling service. We are also looking forward to working with established partners such as Pret a Manger and new and potential; such as LNER, York St John University, The University of York and York Designer Outlet, to name but a few. Although paper cup recycling works best in these large 'closed loop' environments; we are also confident of being able to roll out 'on street' cup recycling in the coming months (using lessons learnt from the #Leedsbyexample scheme). However, we know this will be a challenge in York and require us to further engage with our partner York BID, using their connections and hopefully the ambitions of City of York Council. The opportunity is really there for us to make a difference and we couldn't be prouder to drive forward this important environmental agenda."