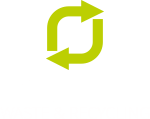 Testimonials
Service used: Commercial Waste
Forge Recycling provide us with a multitude of services from wheelie bins to ROR's and FEL's collecting various waste streams. I have always found them to be a progressive forward thinking organisation, always ready to embrace new technologies and disciplines to achieve best practice.
Client: David Adams
Rating: 5/5
Service used: Commercial Waste
They empty my bins once a week on time. Can't say more than that!
Client: Jane Smith (Adtech)
Location: Leeds
Rating: 5/5