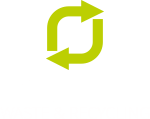 Customer Feedback
Service used: Waste Containers
We have been using Forge recycling for a while now and in all dealings with them they have been exemplary. Daniel made the whole process very easy for us in terms of setting the arrangement up and it was all done easily and speedily, with care taken to explain all the options available to us. He also went 'over and above the call of duty' and cleared our bin store out himself to ensure that it was ready for the new bin arriving! The service throughout has been great and they increased our collections as soon as we felt there was a need to do so without any fuss. I would have no hesitation in recommending Forge recycling and am pleased to have chosen them as our recycling provider.
Client: Helen Saunders (Clarion Solicitors)
Location: Leeds
Rating: 5/5
Service used: Commercial Waste
Thanks for the great information. and for all the good you are doing work. DCC Infra Pvt Ltd. initiative west Recycle is the largest waste management solution in India. https://www.zerowasterecycler.com
Client: Sarwar DCC (DCC Infra Pvt. Ltd.)
Location: New Delhi
Rating: 5/5
Service used: Waste Clearance
Very polite, professional and considerate driver made getting waste cardboard out of a very tricky back-street location very easy. Will definitely use again
Client: Jon (H2k Ltd)
Location: HG1 2TG
Rating: 5/5
Service used: Skip Hire
Excellent service, delivery of skip and early collection was perfect. Very polite and efficient both in person and over the telephone. Thank you.
Client: Louise Winter
Location: Garforth
Rating: 5/5
Service used: Skip Hire
Upbeat & helpful staff - good communication in the team . Charlie was Willing to work with me as a client exploring best options:Negotiated different prices for recyclables Gary skip delivery is just amazing he can judge the size of skip you need by glancing at the waste pile ; and with MILImeter precision will manoever past parked cars gateposts & all with a smile on his face . Will be using from now on we have long project so need an efficient reliable capable waste management partner would highly recommend
Client: Zoe (Homeowner)
Location: Leeds
Rating: 5/5