Waste Recycling & Management Services in York
Situated to the north of Selby, in the heart of North Yorkshire, York is famed for its architecture and medieval cobbled streets, making it a must-visit city for many a tourist to the UK.
Few cities in this country can rival the character and beauty of historic York — built by the Romans in 71 AD and captured by the Vikings in 866 AD.
If you live in or run a business in York, then we can provide you with a bespoke waste management service to suit both your pocket and the environment.
We offer a wide range of solutions for York waste and operate with many years of experience in waste collection, waste clearance and waste disposal in York and the surrounding areas — both business waste and domestic waste.
We are a carbon-neutral company and we send zero waste to landfill, so you can be proud to work with us for all of your York waste management requirements.
We recycle all that we can and non-recyclables are used to create energy, powering homes and business premises across the UK.
Commercial Waste in York
We work with many businesses across the city, regularly and reliably collecting York commercial waste from the business bins we supply.
We work with retail stores, shopping centres, restaurants, bars, pubs, offices, warehouses, factories, museums, art galleries, and more — if you run a business that produces business waste in York, then we can work with you to recycle as much of it as possible.
We can save most businesses money when they switch to us for business waste collections in York so, if you'd like to know how much you could save without having to commit to the change, we can carry out a free-of-charge waste audit on your premises.
Our waste audits are carried out with no obligation to sign up with us; we are just passionate about saving you money while being kind to the environment and so we're happy to show you the difference we could make regarding your York waste.
If you do decide to switch to us, we'll supply you with a set of commercial bins for your York waste which will form a cost-effective solution.
Get in touch today to find out more!
Waste Recycling in York
We love recycling and, if you are keen to become more eco-friendly, then you'll love working with our team for your York waste collection.
When it comes to York recycling, we are your local experts and we can collect any commercial waste from you and recycle it either traditionally or into fuel.
Our mixed recycling bins suit most York businesses, as they collect a wide variety of recyclables — these bins also makes it simple for staff members to recycle, as they don't have a huge decision to make about which bin to use.
Aluminium (food tins, drink cans, etc.), plastic bottles, paper, and cardboard can all be placed in our mixed recycling bins in York.
If your premises produce food waste in York, we can provide kitchen caddies and a bin for a food waste collection — with regular bin washes to stop bacteria (and smells) from building up.
You might be interested to know that the food waste we collect in York is either composted and then used to provide nutrients to crops, or converted into renewable energy.
If your business produces glass bottles as waste, don't worry, we've got you covered. Our hassle-free glass collection in York doesn't require you to separate your glass into type or colour — you just place it all in your bin and we take it away for glass recycling.
We also offer an innovative paper cup collection to York businesses, saving hundreds of thousands of single-use cups from landfill. We can collect all shapes and sizes.
Once the paper cups leave your premises, they are baled and delivered to a paper mill that separates the paper from the plastic and then both are recycled.
Domestic Waste in York
We work with domestic waste in York as well as commercial waste and so we can collect any waste from your home — electrical waste, bulky waste, furniture, bags of rubbish, DIY waste, garden waste, or any other type.
We can carry out a full house clearance or collect any amount of household waste from your property in York.
Our waste clearance service is prompt and professional; two uniformed members of staff turn up in a boxed waste collection vehicle and do the loading for you.
Even better, you only pay for the amount of waste you are disposing of.
Areas we provide domestic and commercial waste services to in York:
York City Centre (YO1)
Fishergate, Fulford, Heslington, Osbaldwick, Tang Hall (YO10)
Dunnington, Escrick, Wheldrake, Murton, Riccall, Stillingfleet, Warthill (YO19)
South Bank, Bishopthorpe, Copmanthorpe, Rufforth (YO23)
Acomb, Dringhouses, Woodthorpe (YO24)
Acomb, Leeman Road Area, Upper Poppleton, Nether Poppleton, Green Hammerton (YO26)
Bootham, Clifton, Skelton, Linton-on-Ouse (YO30)
Heworth, Huntington (South), The Groves, Layerthorpe, Wigginton (YO31)
Haxby, Huntington (North), Wigginton, New Earswick, Stockton-on-the-Forest, Strensall, Towthorpe (YO32)
Elvington, Full Sutton, Stamford Bridge, Sutton upon Derwent, Wilberfoss (YO41)
Pocklington, Barmby Moor, Melbourne, Seaton Ross (YO42)
Market Weighton, Holme-on-Spalding-Moor (YO43)
Boroughbridge (YO51)
Sheriff Hutton (YO60)
Easingwold (YO61)
Helmsley, Kirkbymoorside, Nawton (YO62)
YO90
// Google map placeholder ?>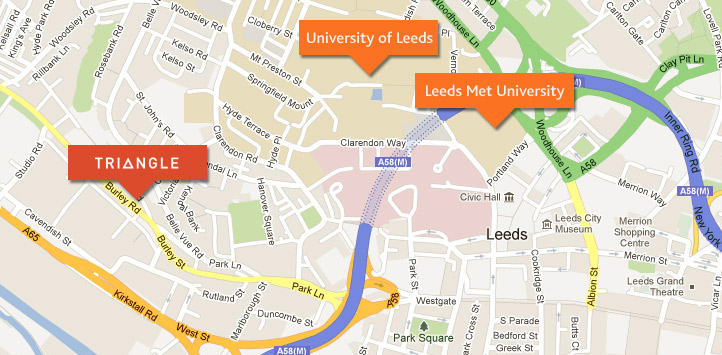 Customer Feedback
Service used: Waste Containers
We have been using Forge recycling for a while now and in all dealings with them they have been exemplary. Daniel made the whole process very easy for us in terms of setting the arrangement up and it was all done easily and speedily, with care taken to explain all the options available to us. He also went 'over and above the call of duty' and cleared our bin store out himself to ensure that it was ready for the new bin arriving! The service throughout has been great and they increased our collections as soon as we felt there was a need to do so without any fuss. I would have no hesitation in recommending Forge recycling and am pleased to have chosen them as our recycling provider.
Client: Helen Saunders (Clarion Solicitors)
Location: Leeds
Rating: 5/5
Service used: Commercial Waste
Forge Recycling provide us with a multitude of services from wheelie bins to ROR's and FEL's collecting various waste streams. I have always found them to be a progressive forward thinking organisation, always ready to embrace new technologies and disciplines to achieve best practice.
Client: David Adams
Rating: 5/5
Service used: Waste Clearance
Very polite, professional and considerate driver made getting waste cardboard out of a very tricky back-street location very easy. Will definitely use again
Client: Jon (H2k Ltd)
Location: HG1 2TG
Rating: 5/5
Service used: Skip Hire
Excellent service, delivery of skip and early collection was perfect. Very polite and efficient both in person and over the telephone. Thank you.
Client: Louise Winter
Location: Garforth
Rating: 5/5
Service used: Skip Hire
Had 3 different skips now from yourselves and the customer service has been excellent. Keep up the good work.
Client: Tracy (Almerico)
Location: Hull and Leeds
Rating: 5/5