Leeds Commercial and Residential Waste Management Services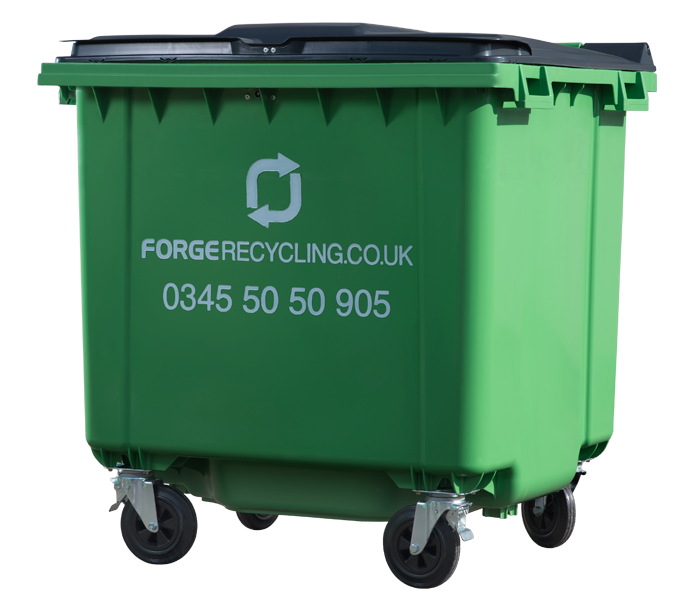 One of the largest cities in the UK, Leeds, is a vibrant and progressive place known for its culture, nightlife, museums and galleries, and — let's not forget — Emmerdale!
If you've navigated to this page looking for Leeds waste collection, waste clearance or waste disposal, then you've come to the right place — we are your local waste management experts in Leeds.
When it comes to Leeds waste and Leeds recycling, we are always here to help.
Commercial Waste in Leeds
Being a huge, sprawling city, Leeds contains nearly every type of business imaginable.
We already provide Leeds business waste services to a wide variety of businesses — including offices, museums, art galleries, gyms, warehouses, factories, bars, golf clubs, restaurants, libraries, cafes and coffee shops.
As you can see, we can cater to any business and collect any commercial waste in Leeds.
If you're considering changing business waste suppliers in Leeds, then get in touch today, and we can arrange a complimentary waste audit on your premises, with no obligation to sign with us.
The waste audit will outline the strengths and weaknesses of your current waste management plan, and suggest a more suitable solution.
Often, we find that businesses could be recycling more and, therefore, saving money on their commercial waste collections.
At Forge Waste & Recycling, we are carbon-neutral and send zero waste to landfill; we recycle all we possibly can. Any non-recyclables that we collect are converted into energy to power homes across the UK.
If you're looking to give your corporate social responsibility a boost, then rest assured you can be proud to house our business bins outside your Leeds property or properties.
If you ever need a one-off waste clearance — for example, to empty an old office or retail unit, then you know who to call.
Leeds Recycling
While some waste management companies only collect general waste or general waste and mixed recycling, we are proud to collect both of those plus more. We are committed to Leeds recycling.
Our mixed recycling service in Leeds includes the collection of cardboard, plastic bottles, paper, food tins and drink cans in commercial bins.
We provide glass collection for those businesses that require it, so all of your bar, pub, restaurant or venue's glass bottles are recycled and made into new bottles.
Glass recycling is vital as glass is 100% recyclable and can be endlessly reprocessed — negating the need to quarry for new materials.
If your business sells hot drinks rather than cold ones, we are trailblazing with a paper cup collection service across Leeds.
We collect your single-use coffee cups, bale them, and deliver them to a Kendal paper processing plant. There, they are made into brand new products such as greetings cards and writing paper.
Food waste is an issue in Leeds, and so, if your business sells or serves food, you should take advantage of our Leeds food waste collection.
Food waste sent to landfill gets trapped under layers of waste and contributes to global warming through the methane that gets released.
If you'd like to know more about our Leeds recycling services, get in touch via the form below or give us a call on 0345 50 50 905.
Household Waste in Leeds
If you live in Leeds and need some household waste collecting, then look no further.
We offer two services in Leeds — a full house clearance and a domestic waste collection.
A full house clearance is ideal if there's a property you need to put up for sale.
Our domestic waste collection is for those living in Leeds who have some waste to get rid of — no matter the type or amount.
Many people use this service for garden waste, rubble, bulky waste, electrical waste, furniture, and so on, but we'll collect anything.
Two uniformed members of the Forge team are sent to your property, and they load the boxed vehicle up for you, so the waste is gone in no time, and you don't even have to lift a finger!
If you'd prefer to deal with your waste yourself, then we also offer competitively-priced skip hire in Leeds — you can get an instant quote on our website.
We have various sizes available, and you can tell us how long you need the skip for.
Areas we provide waste management services to in Leeds:
LS1 — Leeds City Centre
LS2 — Leeds City Centre, Woodhouse
LS3 — Burley, Kirkstall, Woodhouse
LS4 — Burley, Kirkstall
LS5 — Hawksworth, Kirkstall
LS6 — Beckett Park, Burley, Headingley, Hyde Park, Meanwood, Woodhouse
LS7 — Beck Hill, Buslingthorpe, Chapel Allerton, Chapeltown, Little London, Lovell Park, Meanwood, Miles Hill, Potternewton, Scott Hall, Sheepscar
LS8 — Fearnville, Gipton, Gledhow, Harehills, Oakwood, Roundhay
LS9 — Burmantofts, Cross Green, East End Park, Gipton, Harehills, Mabgate, Osmondthorpe, Richmond Hill, Halton Moor
LS10 — Belle Isle, Hunslet, Leeds city centre, Middleton, Leeds, Stourton
LS11 — Leeds City Centre, Beeston, Beeston Hill, Cottingley, Holbeck
LS12 — Armley, Farnley, New Farnley, Wortley
LS13 — Bramley, Gamble Hill, Moorside, Rodley, Swinnow
LS14 — Killingbeck, Seacroft, Scarcroft, Swarcliffe, Thorner, Whinmoor
LS15 — Austhorpe, Barwick-in-Elmet, Colton, Cross Gates, Halton, Halton Moor, Manston, Pendas Fields, Scholes, Temple Newsam, Whitkirk
LS16 — Adel, Bramhope, Cookridge, Eccup, Far Headingley, Holt Park, Ireland Wood, Lawnswood, Moor Grange, Tinshill, Weetwood, West Park
LS17 — Alwoodley, Bardsey, East Keswick, Eccup, Harewood, Moortown, Shadwell, Slaid Hill, Weardley, Wike
LS18 — Horsforth
LS19 — Carlton, Rawdon, Yeadon
LS20 — Guiseley, Hawksworth
LS26 — Great Preston, Methley, Mickletown, Oulton, Rothwell, Swillington, Woodlesford
LS27 — Churwell, Gildersome, Morley
// Google map placeholder ?>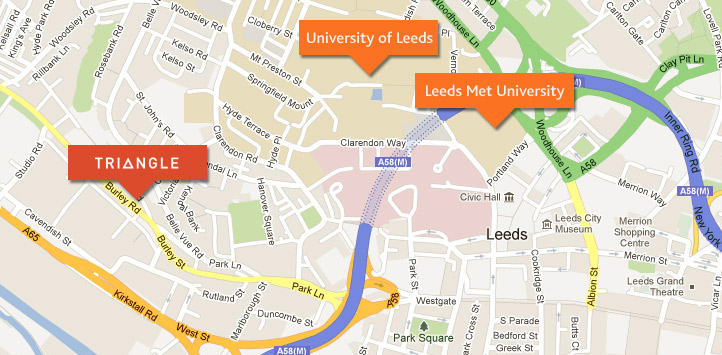 Customer Feedback
Service used: Skip Hire
Ordered 15 skips over the past 18 months. All arrived on time and taken away on time. Very friendly service. Easy to book and pay. Drivers were accomodating and took care when placing skips, which we didn't always see with previous provider. Won't use anyone else now. Recommended.
Client: Jon Manson (Property First (Leeds) )
Location: Alwoodley, Leeds
Rating: 5/5
Service used: Skip Hire
Upbeat & helpful staff - good communication in the team . Charlie was Willing to work with me as a client exploring best options:Negotiated different prices for recyclables Gary skip delivery is just amazing he can judge the size of skip you need by glancing at the waste pile ; and with MILImeter precision will manoever past parked cars gateposts & all with a smile on his face . Will be using from now on we have long project so need an efficient reliable capable waste management partner would highly recommend
Client: Zoe (Homeowner)
Location: Leeds
Rating: 5/5
Service used: Commercial Waste
Happy New Year to all your hard working staff especially over the Christmas period. I'm glad to say that our waste management planning and your delivery on our collection requests worked well, and there were no issues to report. I have to say that this is a massive factor for us operationally so thank you to all. Please pass this on to all those involved.
Client: Steve Kersh (Royal Armouries (INT) Plc)
Location: Leeds - LS10 1LT
Rating: 5/5
Service used: Skip Hire
Excellent service, delivery of skip and early collection was perfect. Very polite and efficient both in person and over the telephone. Thank you.
Client: Louise Winter
Location: Garforth
Rating: 5/5
Service used: Commercial Waste
Forge Recycling provide us with a multitude of services from wheelie bins to ROR's and FEL's collecting various waste streams. I have always found them to be a progressive forward thinking organisation, always ready to embrace new technologies and disciplines to achieve best practice.
Client: David Adams
Rating: 5/5