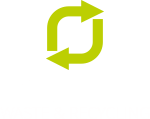 Ilkley Waste Services, Recycling & Bin Collection for Commercial & Domestic
Ilkley is a small spa town that sits on the edge of the Yorkshire Dales National Park and to the north-west of Otley.
The town is popular for its independent shops, cafes and restaurants, and attracts walkers and cyclists from far afield for its beautiful rural landscapes — including Ilkley Moor which is home to the Cow & Calf rocks.
If you live or work in Ilkley, we are proud to offer a wide range of waste management services to the area — including Ilkley waste collection, waste clearance, waste disposal, and recycling.
If you have some waste to shift in Ilkley, then Forge can help.
Commercial Waste in Ilkley
We work closely with a wide range of businesses in Ilkley to manage their business waste.
We currently supply commercial bins to properties such as offices, shops, cafes, restaurants, warehouses, and pubs — however, we can supply our commercial waste services to any Ilkley business.
Signing up with us is as simple as us completing a free waste assessment and then providing your Ilkley property or properties with the appropriate type and number of business bins.
From there, we will plan a regular collection, and you'll never have to worry about your Ilkley commercial waste again!
Ilkley Recycling
With a firm focus on waste recycling in Ilkley, we provide bins to match your waste and we recycle as much as possible.
Waste that we can't recycle gets turned into energy as we send zero waste to landfill.
In Ilkley, we collect mixed recycling, which includes paper, cardboard, plastic bottles, drink cans, and food tins.
Another recycling waste stream we collect in Ilkley is food waste. Our Ilkley food waste collection service is ideal for restaurants, cafes, pubs, and anywhere that provides catering.
We offer glass collection and recycling for glass bottles in Ilkley, which will suit the hospitality sector, alongside a pioneering paper cup collection for those single-use cups.
Your waste audit will decide the bins you receive, so you don't need to worry about a thing.
If you require a one-off business waste collection, we can arrange that for you too — perhaps you need an office or shop clearance, for example.
Household Waste in Ilkley
Our waste management doesn't stop at businesses; we collect domestic waste in Ilkley from homes and gardens.
Whatever waste you need clearing, and however much, we can get it shifted for you.
A full house clearance is no problem for our team, and we are equally happy to collect a few bits of garden or electrical waste in Ilkley — you just pay for the room you take up in our special boxed vehicle.
The best part about our household waste clearance in Ilkley is that we do all the heavy lifting for you!
Again, we recycle all we can from our domestic collections so you can rest assured you are working with a company that cares about the environment.
Areas we supply waste management services to in Ilkley:
Ilkley Town Centre
Middleton
Denton
Addingham
// Google map placeholder ?>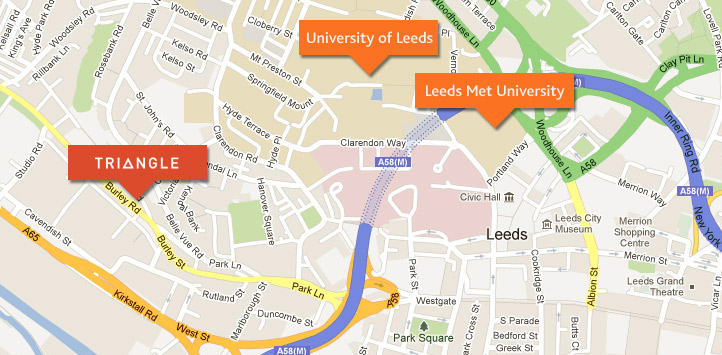 Customer Feedback
Service used: Commercial Waste
Forge Recycling provide us with a multitude of services from wheelie bins to ROR's and FEL's collecting various waste streams. I have always found them to be a progressive forward thinking organisation, always ready to embrace new technologies and disciplines to achieve best practice.
Client: David Adams
Rating: 5/5
Service used: Commercial Waste
Happy New Year to all your hard working staff especially over the Christmas period. I'm glad to say that our waste management planning and your delivery on our collection requests worked well, and there were no issues to report. I have to say that this is a massive factor for us operationally so thank you to all. Please pass this on to all those involved.
Client: Steve Kersh (Royal Armouries (INT) Plc)
Location: Leeds - LS10 1LT
Rating: 5/5
Service used: Skip Hire
Excellent service, delivery of skip and early collection was perfect. Very polite and efficient both in person and over the telephone. Thank you.
Client: Louise Winter
Location: Garforth
Rating: 5/5
Service used: Waste Containers
We have been using Forge recycling for a while now and in all dealings with them they have been exemplary. Daniel made the whole process very easy for us in terms of setting the arrangement up and it was all done easily and speedily, with care taken to explain all the options available to us. He also went 'over and above the call of duty' and cleared our bin store out himself to ensure that it was ready for the new bin arriving! The service throughout has been great and they increased our collections as soon as we felt there was a need to do so without any fuss. I would have no hesitation in recommending Forge recycling and am pleased to have chosen them as our recycling provider.
Client: Helen Saunders (Clarion Solicitors)
Location: Leeds
Rating: 5/5
Service used: Commercial Waste
Been with these guys since October and have had absolutely no problems they empty bin as scheduled no problem at all. So.glad I switched to them from.previous clowns called Cheaperwaste.
Client: Sam (homeindustrycompany@gmail.com)
Location: Retord
Rating: 4/5