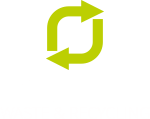 Otley Waste Collection, Disposal & Recycling Services
Otley is a thriving market town, located 10 miles from both Leeds and Bradford city centres.
A popular spot to live and work, Otley is also recognisable from TV shows such as DCI Banks, Emmerdale, and Heartbeat.
Like all towns, Otley produces waste. Forge Waste & Recycling is your local waste management and waste collection team for the Otley area.
When it comes to Otley waste, we champion recycling and send zero waste to landfill — whether business waste or domestic waste.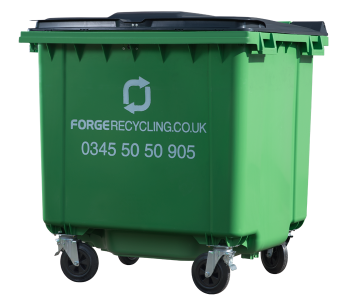 Business Waste in Otley
We provide a customised commercial waste service to Otley businesses, and we work with all sectors — whether your business is in retail, hospitality, manufacturing, education, tech, or service provision.
If you create business waste in Otley, we can provide disposal for it.
We collect your waste through a unique combination of business bins in Otley, and we ascertain your exact requirements through a waste audit.
Following the audit, we can provide the commercial bins that are perfect for your Otley business.
Most businesses require a general waste bin, but we also offer a range of recycling bins as we like to recycle as much as we possibly can.
Many businesses that switch to us for their commercial waste collections in Otley find that they recycle more and save money.
Otley Recycling
We are keen recyclers, and our Otley waste recycling services are designed to recycle all that can be recycled and save you money.
Our business bins for Otley include mixed recycling, food waste, glass bottles, and paper cups. Don't worry, though; our waste audit will determine which bins you need, so you don't have to give it a thought.
However, we'll outline our bin types here in case you're as passionate about Otley recycling as we are.
The mixed recycling bin for Otley suits many businesses as it collects a range of materials including paper, cardboard, aluminium and plastic.
Our Otley food waste collection is for scraps, peelings, leftovers, coffee grounds, tea leaves, and any other food waste you might produce.
If you sell cold drinks, our glass collection bins for Otley ensure all of your glass is sent for recycling.
For hot drinks, we offer a pioneering paper cup collection to Otley businesses.
Domestic Waste in Otley
We provide Otley household waste collections for any waste you need removing from your Otley property — including bulky waste, electrical waste, furniture, bags of rubbish, or any other waste.
Our domestic waste collections in Otley are very cost-effective as you only pay for the room your waste takes up in our vehicle. You can find out more about our waste clearance services for Otley here.
We also offer full house clearances in Otley, which are ideal when you have a house that you need to sell.
Areas we provide waste management services to in Otley:
Otley Town Centre
Newall With Clifton
Newall
// Google map placeholder ?>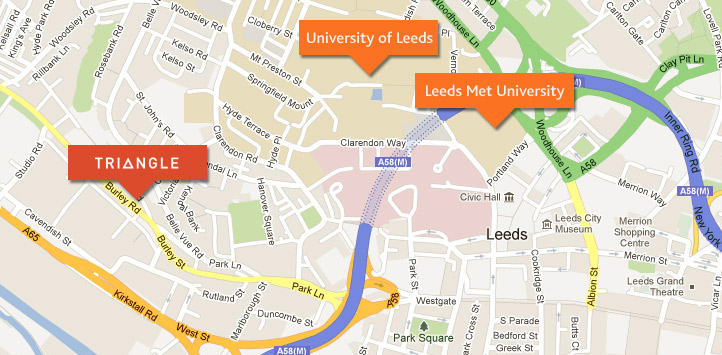 Customer Feedback
Service used: Commercial Waste
Forge Recycling provide us with a multitude of services from wheelie bins to ROR's and FEL's collecting various waste streams. I have always found them to be a progressive forward thinking organisation, always ready to embrace new technologies and disciplines to achieve best practice.
Client: David Adams
Rating: 5/5
Service used: Skip Hire
Upbeat & helpful staff - good communication in the team . Charlie was Willing to work with me as a client exploring best options:Negotiated different prices for recyclables Gary skip delivery is just amazing he can judge the size of skip you need by glancing at the waste pile ; and with MILImeter precision will manoever past parked cars gateposts & all with a smile on his face . Will be using from now on we have long project so need an efficient reliable capable waste management partner would highly recommend
Client: Zoe (Homeowner)
Location: Leeds
Rating: 5/5
Service used: Commercial Waste
Been with these guys since October and have had absolutely no problems they empty bin as scheduled no problem at all. So.glad I switched to them from.previous clowns called Cheaperwaste.
Client: Sam (homeindustrycompany@gmail.com)
Location: Retord
Rating: 4/5
Service used: Skip Hire
Ordered 15 skips over the past 18 months. All arrived on time and taken away on time. Very friendly service. Easy to book and pay. Drivers were accomodating and took care when placing skips, which we didn't always see with previous provider. Won't use anyone else now. Recommended.
Client: Jon Manson (Property First (Leeds) )
Location: Alwoodley, Leeds
Rating: 5/5
Service used: Skip Hire
Had 3 different skips now from yourselves and the customer service has been excellent. Keep up the good work.
Client: Tracy (Almerico)
Location: Hull and Leeds
Rating: 5/5