Keighley Commercial Waste Collection & Disposal Services
Keighley is a large town situated to the north-west of Bradford and the south-west of Ilkley in West Yorkshire.
The town sits within the Brontë Country and is notable for its beautiful, heritage Keighley and Worth Valley Railway.
If you require waste management in Keighley, then look no further — we provide solutions for business waste and household waste in Keighley, including waste collection, waste clearance, waste disposal, and waste recycling.
Commercial Waste in Keighley
We pride ourselves on providing a wide range of properties in Keighley with a bespoke commercial waste service.
Our Keighley business waste service is bespoke as it's not one-size-fits-all; instead, we assess your exact requirements and use that information to lead our decisions on exactly which business bins you require — the size, number, and type.
By doing this, we can work together to recycle more waste, and we can usually save you some money, too.
At Forge Waste & Recycling, we run a carbon-neutral business, and we recycle the majority of the waste we collect, so not only can we reduce your outgoings but we can also boost your corporate social responsibility.
Whatever your business or sector, we are ready to work with you to increase your recycling and reduce your costs.
Keighley Recycling
We supply a full selection of Keighley recycling streams for business waste — from paper and plastic to glass bottles and food waste and everything in-between.
Our Keighley mixed recycling bins are used across most of our Keighley customers' properties; they make recycling really quick and simple, with no sorting required by you or your staff.
Paper, cardboard, plastic bottles and aluminium cans and tins can all be disposed of in our mixed recycling bins.
If your business serves or sells food, then we have you covered with our Keighley food waste collection — for peelings, scraps, leftovers, and gone-off stock. This food waste is taken to a specialist plant and turned into compost for Yorkshire farmers to use on their fields!
Where there's food, there's usually drinks, so we can also arrange a glass recycling collection in Keighley, alongside a paper cup collection for those single-use cups.
We bale the paper cups up and deliver them to a Kendal paper processing facility, where they are turned into brand new paper goods.
When it comes to waste recycling in Keighley, we are proudly trailblazing.
Domestic Waste in Keighley
When it comes to waste, we're all in, so we also collect and recycle domestic waste in Keighley.
We can organise a full house clearance if you have a property that needs emptying before it's put up for sale.
For smaller amounts of Keighley household waste, we offer a waste clearance service where two of our friendly staff members turn up and load your rubbish onto a boxed waste collection vehicle.
This process is quick and easy — and cheap too, as you only pay for the space your waste takes up in the boxed vehicle.
Areas we provide waste management services to in Keighley:
Keighley Central – Beechcliffe, Utley, Keighley Fields, Knowle Park
Keighley West – Bracken Bank, Fell Lane, Exley Head, Laycock, Braithwaite
Keighley East – Hainworth, Parkwood, Riddlesden, Morton, Worth Village
Worth Valley – Haworth, Crossroads, Stanbury, Oakworth, Oxenhope
Craven – Addingham, Silsden, Steeton with Eastburn
// Google map placeholder ?>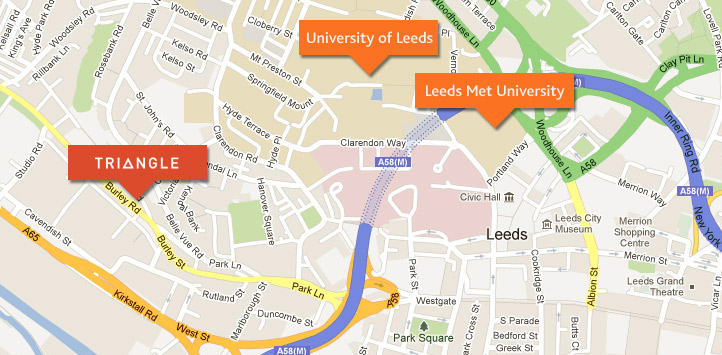 Customer Feedback
Service used: Skip Hire
Upbeat & helpful staff - good communication in the team . Charlie was Willing to work with me as a client exploring best options:Negotiated different prices for recyclables Gary skip delivery is just amazing he can judge the size of skip you need by glancing at the waste pile ; and with MILImeter precision will manoever past parked cars gateposts & all with a smile on his face . Will be using from now on we have long project so need an efficient reliable capable waste management partner would highly recommend
Client: Zoe (Homeowner)
Location: Leeds
Rating: 5/5
Service used: Skip Hire
Excellent service, delivery of skip and early collection was perfect. Very polite and efficient both in person and over the telephone. Thank you.
Client: Louise Winter
Location: Garforth
Rating: 5/5
Service used: Waste Containers
We have been using Forge recycling for a while now and in all dealings with them they have been exemplary. Daniel made the whole process very easy for us in terms of setting the arrangement up and it was all done easily and speedily, with care taken to explain all the options available to us. He also went 'over and above the call of duty' and cleared our bin store out himself to ensure that it was ready for the new bin arriving! The service throughout has been great and they increased our collections as soon as we felt there was a need to do so without any fuss. I would have no hesitation in recommending Forge recycling and am pleased to have chosen them as our recycling provider.
Client: Helen Saunders (Clarion Solicitors)
Location: Leeds
Rating: 5/5
Service used: Commercial Waste
Forge Recycling provide us with a multitude of services from wheelie bins to ROR's and FEL's collecting various waste streams. I have always found them to be a progressive forward thinking organisation, always ready to embrace new technologies and disciplines to achieve best practice.
Client: David Adams
Rating: 5/5
Service used: Commercial Waste
Happy New Year to all your hard working staff especially over the Christmas period. I'm glad to say that our waste management planning and your delivery on our collection requests worked well, and there were no issues to report. I have to say that this is a massive factor for us operationally so thank you to all. Please pass this on to all those involved.
Client: Steve Kersh (Royal Armouries (INT) Plc)
Location: Leeds - LS10 1LT
Rating: 5/5