Market Weighton Commercial Waste Recycling Services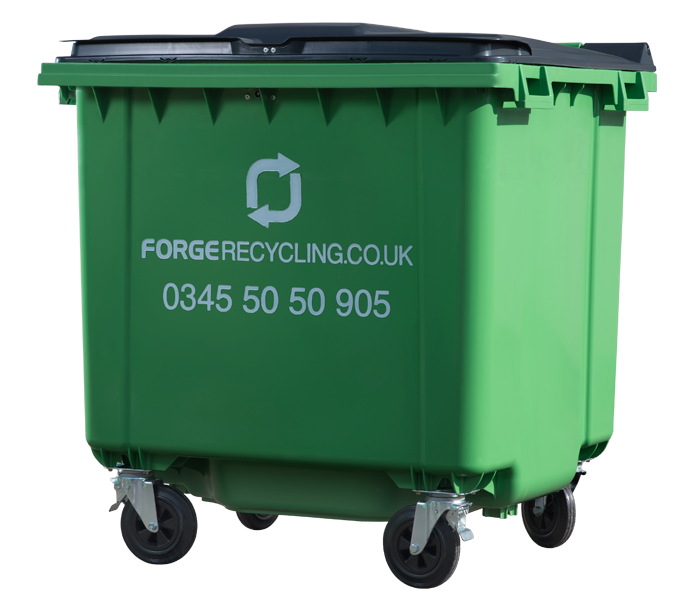 Market Weighton is a thriving East Yorkshire market town located between York and Hull.
Boasting beautiful Georgian and Victorian streets and with a local resident making it into the Guinness Book of Records as England's Tallest Man back in 1787 (unbeaten to this day), Market Weighton is a very interesting town indeed.
However, here at Forge Recycling, we are more interested in Market Weighton waste, which is why we offer waste management, waste collection and waste disposal services to businesses and homes across Market Weighton and the surrounding areas.
Commercial waste in Market Weighton
One of the main market towns in the East Yorkshire Wolds, Market Weighton serves summer tourists as well as locals and the range of local businesses reflects that.
Whatever your line of business, we can create a bespoke commercial waste management solution for you that will save you money and recycle more of your waste than is currently recycled.
If you're interested in a free waste audit to assess your Market Weighton business waste needs, then get in touch with our friendly customer service team today.
There is absolutely no obligation to switch to Forge Recycling after your waste audit, but we do think you'll be impressed by our quote!
If you do sign up with us as a Market Weighton business, you'll find us to be honest, reliable, and very cost-effective.
Depending on your waste needs, we will supply you with a range of commercial bins for your business waste and can also supply a set of indoor bins to help your employees to recycle.
Market Weighton recycling
We are passionate about recycling in general which means we are passionate about waste recycling in Market Weighton.
During your initial Forge waste audit, we'll decide which business bins you require and in which sizes, as well as how often they need to be emptied, and so on.
We supply a wide range of bins so that we can recycle as much of your waste as possible; however, our most popular bins are for the following waste streams:
Mixed recycling, which is perfect for most Market Weighton businesses, and is for collecting plastic bottles, cardboard, food tins, paper, and drinks cans.
Glass collection, for recycling glass bottles from Market Weighton pubs, bars, restaurants, etc.
Food waste. Where there's food, there's undoubtedly food waste.
Paper cup collection, for Market Weighton cafes and coffee shops. Let's save those single-use cups from landfill! We collect them and take them to a recycling mill that turns them into lovely stationery.
Want to know more about our waste and recycling services? Get in touch today!
Domestic waste in Market Weighton
Our passion for recycling doesn't stop at commercial waste; we also offer a range of domestic services for household waste in Market Weighton.
We can collect anything — from a Market Weighton waste clearance to a full-on house clearance. Whatever the waste type, get in touch below and let's get that domestic waste shifted.
Why book a waste collection instead of hiring a skip? We do all the heavy lifting — you just have to pick up the phone!
Customer Feedback
Service used: Skip Hire
Ordered 15 skips over the past 18 months. All arrived on time and taken away on time. Very friendly service. Easy to book and pay. Drivers were accomodating and took care when placing skips, which we didn't always see with previous provider. Won't use anyone else now. Recommended.
Client: Jon Manson (Property First (Leeds) )
Location: Alwoodley, Leeds
Rating: 5/5
Service used: Commercial Waste
Happy New Year to all your hard working staff especially over the Christmas period. I'm glad to say that our waste management planning and your delivery on our collection requests worked well, and there were no issues to report. I have to say that this is a massive factor for us operationally so thank you to all. Please pass this on to all those involved.
Client: Steve Kersh (Royal Armouries (INT) Plc)
Location: Leeds - LS10 1LT
Rating: 5/5
Service used: Commercial Waste
Been with these guys since October and have had absolutely no problems they empty bin as scheduled no problem at all. So.glad I switched to them from.previous clowns called Cheaperwaste.
Client: Sam (homeindustrycompany@gmail.com)
Location: Retord
Rating: 4/5
Service used: Skip Hire
Upbeat & helpful staff - good communication in the team . Charlie was Willing to work with me as a client exploring best options:Negotiated different prices for recyclables Gary skip delivery is just amazing he can judge the size of skip you need by glancing at the waste pile ; and with MILImeter precision will manoever past parked cars gateposts & all with a smile on his face . Will be using from now on we have long project so need an efficient reliable capable waste management partner would highly recommend
Client: Zoe (Homeowner)
Location: Leeds
Rating: 5/5
Service used: Skip Hire
Had 3 different skips now from yourselves and the customer service has been excellent. Keep up the good work.
Client: Tracy (Almerico)
Location: Hull and Leeds
Rating: 5/5