The concept of 'zero waste' can seem daunting, especially if it is new to you. We live in a country which has for too long relied on disposable items for help in carrying out many everyday tasks. This is especially true in the kitchen, where we are faced with frequent use of cling film, plastic bags, egg boxes and kitchen towel, amongst other items. If you are wanting to explore a zero waste lifestyle, or start your waste-free journey, your home kitchen is an excellent place to begin making changes.
Why Zero Waste?
In a nutshell, the less waste the better – for the environment, and also for your pocket! Waste which gets sent to landfill creates greenhouse gases, which is terrible news for the environment, and leads to global warming. There are also other major concerns linked to this, such as the impact of the waste on wildlife, who ingest waste or get tangled up in it.
Total zero waste is a huge challenge, but even just attempting one of the below tips could start you off on your path to a zero waste lifestyle. You'll probably find that once you start being mindful of these things, it is impossible to switch off from it – wherever you are, and whatever you are doing! And that is great news for the environment, and also, you will find, for your pocket.
9 Zero Waste Kitchen Tips:
Swap disposables for reusables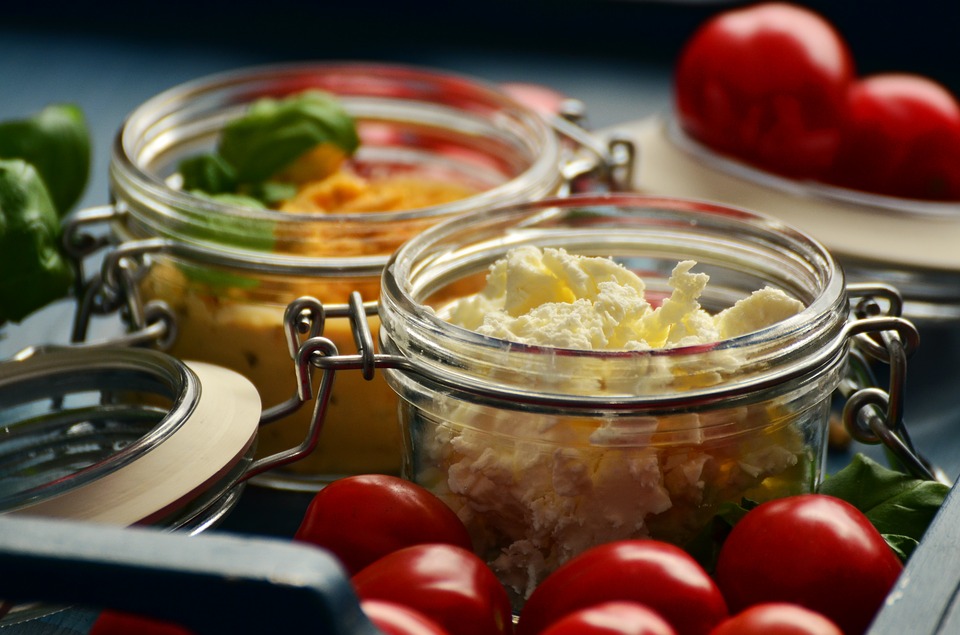 This means swapping out kitchen paper for a reusable cloth, sandwich bags for reusable containers, paper napkins for cloth ones (perhaps made from old fabric), and cling film for a plate lid or homemade linen food covers.
For food storage in the kitchen, use glass containers such as Mason jars, which can be reused for years and years.
Say goodbye to plastic bags
You don't need plastic bags in your home, even if you think you do! Stop using them in your bins; just use the bin without, and wash it. If you usually reuse your plastic bags for supermarket or other shopping, invest in a cloth bag or bag for life instead.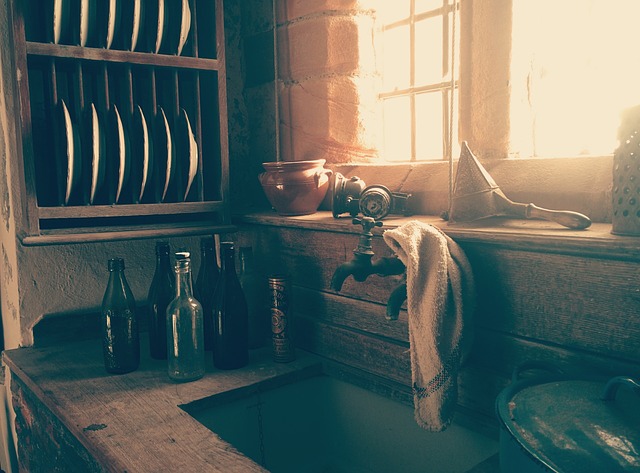 You don't need to buy bottled water. Tap water is generally fine, but if you aren't so keen on the taste of yours, add something to it, such as a squeeze of lemon or a slice of apple. Not only will it taste nicer, but you'll be adding nutrients too.
Buying in bulk means a lower product to packaging ratio, which can only be a good thing when it comes to waste reduction.
If you're visiting a specific bulk buy outlet that sells food products from large bins, take containers with you from home, such as jars and cloth bags, so you don't require any packaging there.
Find new uses for food waste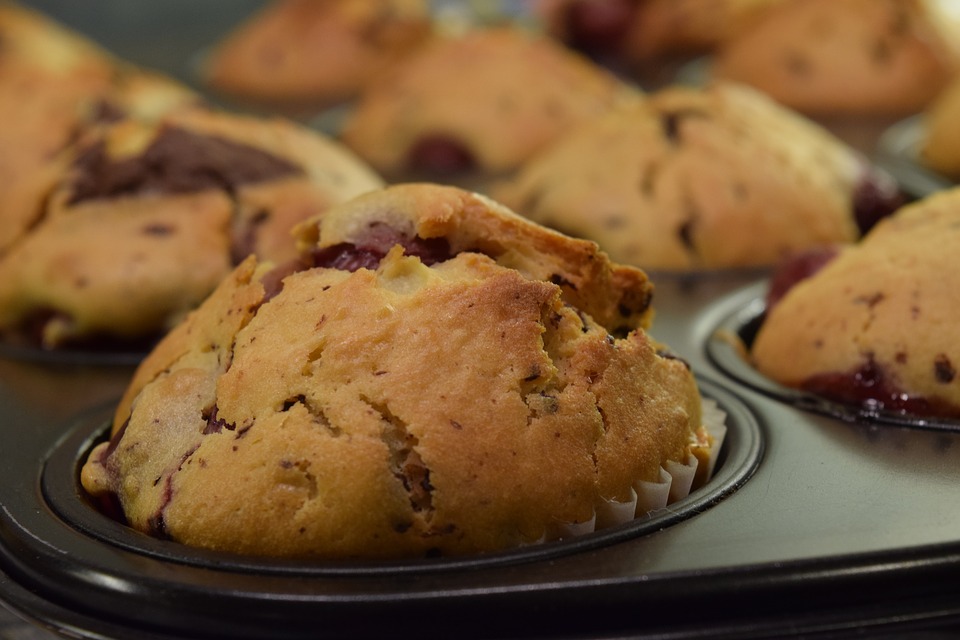 Coffee grounds are great for keeping ants at bay, over-ripe bananas are perfect for baking, and spring onions regrow in a jar with some water. Get imaginative with your food waste, and you'll be surprised at what you can reuse.
By scrubbing some vegetables, such as potatoes and carrots, instead of peeling them, you will be preserving more nutrients and also stopping the scraps from becoming waste. Win-win!
Whilst this could be argued to not be 'zero waste', I am including it, as it is good for the environment, and an excellent option for the few food scraps you will be producing when living a low-waste lifestyle. Some non-food items can also be added. Our guide to creating your own compost pile can be found here.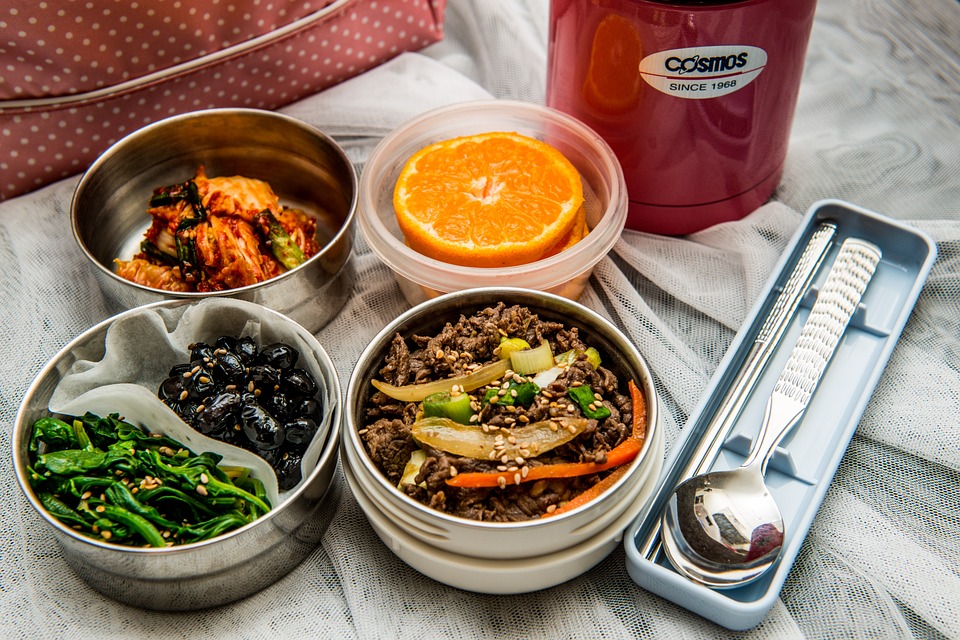 Food on-the-go tends to cause many problems with waste packaging, so why not prepare your work day and school lunches at home, and save waste as well as money? You'll also no doubt be eating food that is of higher nutritional value, and generally better for you!
Try a lunch box with various compartments, so you can carry several food types whilst keeping them separate – and without using foil or cling film. Don't forget a reusable bottle for your drinks, too.
Do you really need that new spiralizer? Kitchen gadgets are often faddy or end up breaking, which then leaves you with waste. Remember that when it comes to cooking, Google is your friend, and will often provide you with alternative methods of doing kitchen tasks without the need for a specific (and often expensive) gadget.
Featured image credit: Pixabay