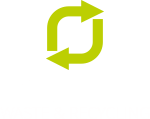 Ripon Commercial Waste Collection & Disposal Services
Ripon is the third smallest city in England, situated to the north of Harrogate.
Located on the edge of the Yorkshire Dales National Park, there is plenty to see and do — both within Ripon itself and further afield.
We already work with a wide range of businesses, providing waste management and waste collection in Ripon, so we are ready to help your business save money on its Ripon waste disposal, too.
Commercial Waste in Ripon
Our Ripon commercial waste customers have chosen to work with us because we provide a cost-effective service, we are reliable, and we are a carbon-neutral business that sends zero waste to landfill.
Our primary focus with the waste we collect is on recycling, which is better for the planet and reduces your costs for your business waste in Ripon.
Anything we can't recycle is used to create energy.
In light of the above, we are the perfect choice for any business wanting to work on its corporate social responsibility.
We conduct a waste audit on our new customers and can usually save you money on your Ripon business waste.
If you'd like to know if we can save you money before you sign up with us, you can request a free, no-obligation waste audit first.
The audit will work out which commercial bins your Ripon business requires, and this can often be different from the bins you were previously provided with.
Get in touch below if you'd like to discover how much you could save by switching to Forge Waste & Recycling for your Ripon commercial waste collections.
Waste Recycling in Ripon
We can save you money through recycling in Ripon, and we collect your recycling waste streams in our specialised business bins.
Most Ripon businesses require a mixed recycling bin as these collect several materials — namely, cardboard, paper, plastic bottles, and aluminium cans and tins.
Our mixed recycling bin is ideal for a wide range of Ripon businesses — from offices and shops to museums and warehouses.
If you run a hospitality or catering business, then you'll require a food waste collection in Ripon, a glass bottle collection, and perhaps a paper cup collection, too.
Our Ripon glass recycling service ensures all glass bottles are recycled into new bottles, which prevents the need for new glass to be produced.
Our Ripon food waste collection keeps food waste out of landfill, where it can get trapped and contribute to global warming.
If you'd like to make a difference through your waste recycling in Ripon, then get in touch today.
Household Waste in Ripon
We offer two household waste services in Ripon — a waste clearance service and a full house clearance.
Our Ripon waste collection service is for all waste types and offers excellent value for money.
Two uniformed members of Team Forge load up a boxed vehicle and you only pay for the space your waste takes up in it, no matter the waste type.
Our Ripon domestic waste services can include electrical waste, rubble, bags of rubbish, bulky waste, paperwork, garden waste, or anything else.
Areas we provide waste collections for in Ripon include:
Ripon City Centre
Bishopton
Sharow
Quarry Moor
Bridge Hewick
Studley Roger
Clotherholme
Littlethorpe
North Lees
Copt Hewick
Hutton Conyers
Do you have a question about our Ripon waste management services? Get in touch below!
// Google map placeholder ?>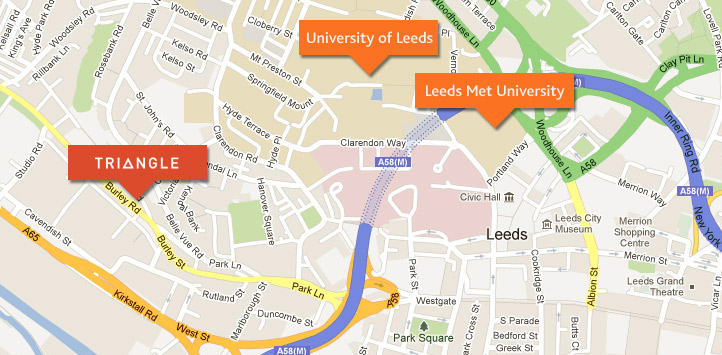 Customer Feedback
Service used: Commercial Waste
Been with these guys since October and have had absolutely no problems they empty bin as scheduled no problem at all. So.glad I switched to them from.previous clowns called Cheaperwaste.
Client: Sam (homeindustrycompany@gmail.com)
Location: Retord
Rating: 4/5
Service used: Skip Hire
Excellent service, delivery of skip and early collection was perfect. Very polite and efficient both in person and over the telephone. Thank you.
Client: Louise Winter
Location: Garforth
Rating: 5/5
Service used: Commercial Waste
Happy New Year to all your hard working staff especially over the Christmas period. I'm glad to say that our waste management planning and your delivery on our collection requests worked well, and there were no issues to report. I have to say that this is a massive factor for us operationally so thank you to all. Please pass this on to all those involved.
Client: Steve Kersh (Royal Armouries (INT) Plc)
Location: Leeds - LS10 1LT
Rating: 5/5
Service used: Skip Hire
Ordered 15 skips over the past 18 months. All arrived on time and taken away on time. Very friendly service. Easy to book and pay. Drivers were accomodating and took care when placing skips, which we didn't always see with previous provider. Won't use anyone else now. Recommended.
Client: Jon Manson (Property First (Leeds) )
Location: Alwoodley, Leeds
Rating: 5/5
Service used: Skip Hire
Had 3 different skips now from yourselves and the customer service has been excellent. Keep up the good work.
Client: Tracy (Almerico)
Location: Hull and Leeds
Rating: 5/5