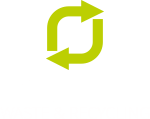 Chesterfield Commercial & Domestic Waste Management & Recycling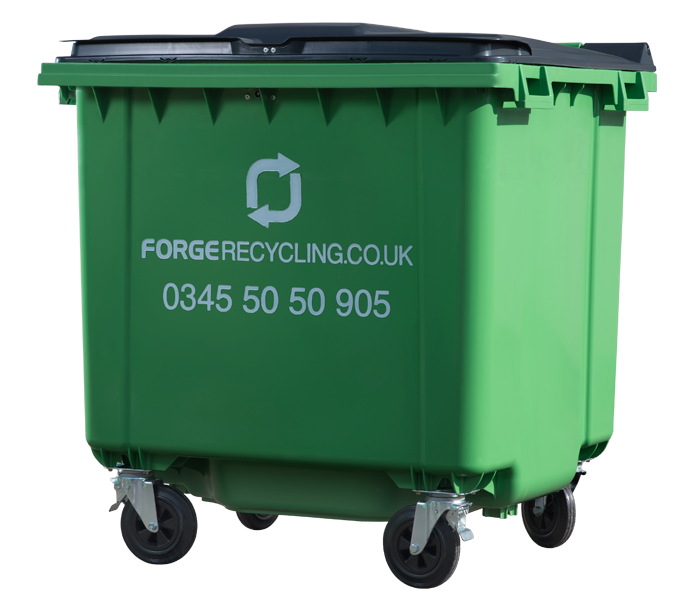 A large market town located in Derbyshire, to the south of Sheffield, Chesterfield is well-known for its crooked spire church and its big and bustling 800-year-old market that remains popular today.
Stately homes are also no stranger to the area, with Chatsworth House, Hardwick Hall, and Renishaw Hall all located nearby.
With so much going on in Chesterfield, there are thousands of businesses in the town across a wide range of sectors.
Forge Recycling can provide waste management to Chesterfield businesses and those located nearby.
Commercial Waste in Chesterfield
Forge Recycling offers its full range of business waste services in Chesterfield and will carry out a free audit to assess a business's individual requirements.
Our waste audits come with no obligation and often highlight areas where you can save money, so get in touch if you'd like to book one; we'd be glad to help.
Business owners are inherently busy and so it's not unusual for them to get set up with any old waste management company in the early days and then never get around to signing up with a better one.
At Forge, we pride ourselves on our fully customised value-for-money service, which focuses on waste recycling so it benefits both your business and the environment.
Anything we can't recycle gets turned into energy, so we can offer you a big tick for your corporate social responsibility list.
You may have already seen our business and commercial bins around Chesterfield; they are bright green, so they're hard to miss!
Alongside regular commercial waste collections in Chesterfield, we can arrange one-off waste collections for those big jobs or events.
Get in touch today to learn more about our Chesterfield commercial waste management services.
Chesterfield Recycling
Our Chesterfield recycling services cover a wide range of waste streams, with our mixed recycling bins alone collecting plastic bottles, cardboard and paper, food tins and drinks cans.
We also supply separate bins for:
As you can see from the specialist waste streams we collect, such as glass bottles and food waste, we are able to provide business waste management for any sector — from retail to warehouses; from hospitality to offices, manufacturing, and more.
Domestic Waste in Chesterfield
We are experts in waste and so we also collect domestic waste in Chesterfield.
We have years of experience in executing waste clearances, house clearances, and removal of large amounts of household waste — from electrical waste to rubble; from junk to garden waste.
If you live in Chesterfield and need a household waste collection, drop us a line. We can even do all the heavy lifting for you!
Areas we cover in Chesterfield:
Our area of cover in Chesterfield includes the following:
Chesterfield town centre
Brockwell
Loundsley Green
Ashgate
Brampton
Brookside
Walton
Boythorpe
Birdholme
Spital
Hasland
Stonegravels
Whittington Moor
Old Whittington
New Whittington
Dunston
Cutthorpe
Brimington Common
Inkersall Green
Middlecroft
Brimington
Hollingwood
Barrow Hill
Stavely
Poolsbrook
Norbriggs
Mastin Moor
Barlborough
Clowne
Bolsover
Stanfree
Shuttlewood
Duckmanton
Long Duckmanton
Arkwright Town
Calow
Sutton Scarsdale
Heath
Palterton
Scarcliffe
Hillstown
Carr Vale
Postcodes covered include S40, S41, S42, S43, and S44.
Don't hesitate to get in touch for all your Chesterfield commercial waste and domestic waste needs.
Customer Feedback
Service used: Waste Clearance
Very polite, professional and considerate driver made getting waste cardboard out of a very tricky back-street location very easy. Will definitely use again
Client: Jon (H2k Ltd)
Location: HG1 2TG
Rating: 5/5
Service used: Commercial Waste
Been with these guys since October and have had absolutely no problems they empty bin as scheduled no problem at all. So.glad I switched to them from.previous clowns called Cheaperwaste.
Client: Sam (homeindustrycompany@gmail.com)
Location: Retord
Rating: 4/5
Service used: Commercial Waste
Forge Recycling provide us with a multitude of services from wheelie bins to ROR's and FEL's collecting various waste streams. I have always found them to be a progressive forward thinking organisation, always ready to embrace new technologies and disciplines to achieve best practice.
Client: David Adams
Rating: 5/5
Service used: Commercial Waste
Thanks for the great information. and for all the good you are doing work. DCC Infra Pvt Ltd. initiative west Recycle is the largest waste management solution in India. https://www.zerowasterecycler.com
Client: Sarwar DCC (DCC Infra Pvt. Ltd.)
Location: New Delhi
Rating: 5/5
Service used: Skip Hire
Upbeat & helpful staff - good communication in the team . Charlie was Willing to work with me as a client exploring best options:Negotiated different prices for recyclables Gary skip delivery is just amazing he can judge the size of skip you need by glancing at the waste pile ; and with MILImeter precision will manoever past parked cars gateposts & all with a smile on his face . Will be using from now on we have long project so need an efficient reliable capable waste management partner would highly recommend
Client: Zoe (Homeowner)
Location: Leeds
Rating: 5/5