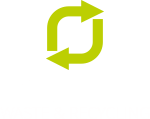 Sheffield Household & Commercial Waste Management Services
Sheffield is located within South Yorkshire, to the south of Barnsley and the south-west of Rotherham.
Known in the past as an industrial powerhouse for all things stainless steel, these days the city is more famous for its arts and culture scene — alongside Meadowhall, one of the largest shopping centres in the country.
We are your local Sheffield waste experts so if you need Sheffield waste management in a business or domestic setting, then get in touch today.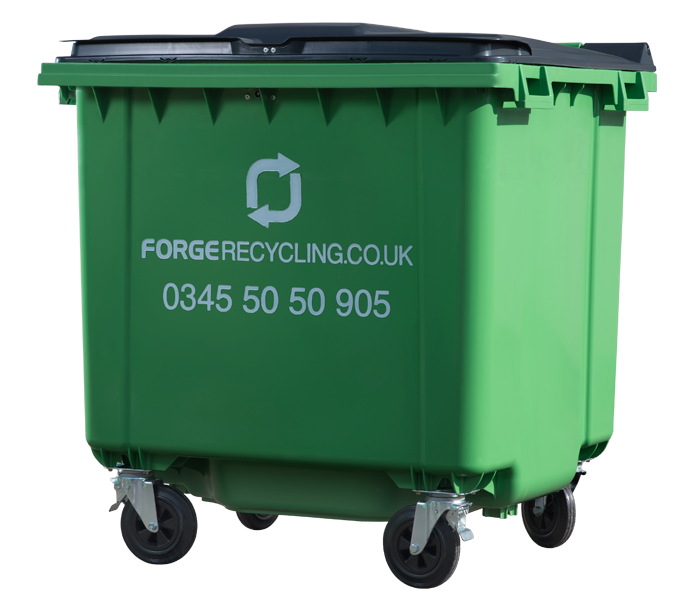 Business Waste in Sheffield
If you require a business waste collection service in Sheffield, then you're on the right page.
If you want to know if we can save you money on your Sheffield commercial waste collections, then we can book you in for a no-obligation waste audit, which is also completely free of charge.
We can save most Sheffield businesses money on their commercial waste collections as our focus is on recycling; we send nothing to landfill, which means we pay no landfill tax, and those savings are passed on to you.
Sheffield business waste that can't be recycled is used to create energy, which in turn powers homes and businesses around the country.
As you can see, if you choose Team Forge for your commercial waste collections in Sheffield, you are not only saving your business money, but you're choosing a more eco-friendly waste management company.
Rest assured that, whatever waste you place in your Sheffield business bins, we are a carbon-neutral company with the environment at heart.
Waste Recycling in Sheffield
All recyclables get recycled when we collect your commercial waste, as we are committed to doing the best we can for the earth.
Every single Sheffield waste collection involves recycling, and we can get even the most unwilling team to recycle by providing our mixed recycling bin in Sheffield.
Our mixed recycling service collects paper, cardboard, plastic bottles, food tins, and drink cans and they can all be thrown in the same bin, so even the laziest of your employees can manage it!
Therefore, when you sign up with us, it immediately assists you with your corporate social responsibility!
Alongside our mixed recycling service, we offer Sheffield businesses a food waste collection for food waste created from uneaten food, food that has gone off, leftovers, fruit and veg peelings, etc.
If your business creates a mass of empty glass bottles, we offer a glass collection and recycling service in Sheffield.
Also, we are proud to offer a paper cup collection in Sheffield for used coffee cups.
Whatever your business or waste stream, we have a bespoke solution for you.
Domestic Waste in Sheffield
If you have domestic waste in Sheffield that you need removing from your home or another property, then get in touch below!
We offer a range of solutions for Sheffield household waste, including a waste clearance service.
If you book a waste clearance with Forge, we will send two uniformed staff members to your home in a boxed vehicle, where they will lift and load on your behalf.
This service is available for any amount or type of waste in Sheffield, including garden waste, electrical waste, rubble, and bulky waste.
We also provide a full house clearance service.
Areas we provide waste collection and disposal services to in Sheffield:
Sheffield City Centre (S1)
Park Hill, Wybourn, Manor, Manor Park, Norfolk Park, Arbourthorne, Lowfield, Highfield, Heeley (S2)
Saint Vincent's, Kelham Island, Saint George's, Netherthorpe, Neepsend, Wicker, Broomhall (S3)
Hinde House, Page Hall, Grimesthorpe, Osgathorpe, Pitsmoor, Burngreave (S4)
Southey Green, Shirecliffe, Longley, Parson Cross, Sheffield Lane Top, Firth Park, Wincobank, Fir Vale (S5)
Philadelphia, Upperthorpe, Walkley, Lower Walkley, Mallin Bridge, Hillsborough, Wisewood, Wadsley, Wadsley Bridge, Fox Hill, Loxley, Stannington (S6)
Nether Edge, Carterknowle, Millhouses (S7)
Beauchief, Grave's Park, Woodseats, Norton, Norton Lees, Meersbrook, Heeley, Meadowhead (S8)
Brightside, Tinsley, Greenland, Atlas, Attercliffe (S9)
Crosspool, Broomfield, Broomhill, Crookes, Crookesmoor, Sandygate, Fulwood, Lodge Moor (S10)
Sharrow Vale, Greystones, Banner Cross, Ecclesall, Bents Green, Parkhead, Whirlow (S11)
// Google map placeholder ?>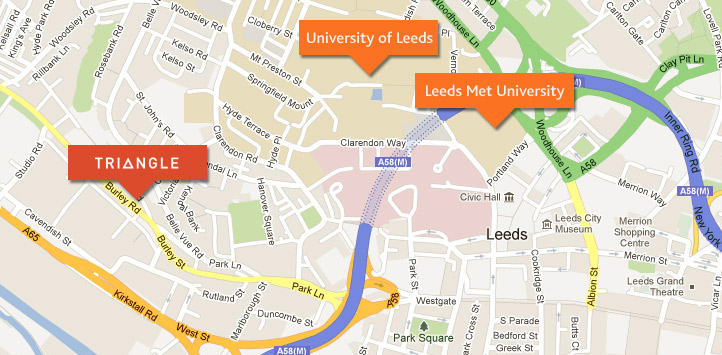 Customer Feedback
Service used: Skip Hire
Upbeat & helpful staff - good communication in the team . Charlie was Willing to work with me as a client exploring best options:Negotiated different prices for recyclables Gary skip delivery is just amazing he can judge the size of skip you need by glancing at the waste pile ; and with MILImeter precision will manoever past parked cars gateposts & all with a smile on his face . Will be using from now on we have long project so need an efficient reliable capable waste management partner would highly recommend
Client: Zoe (Homeowner)
Location: Leeds
Rating: 5/5
Service used: Waste Containers
We have been using Forge recycling for a while now and in all dealings with them they have been exemplary. Daniel made the whole process very easy for us in terms of setting the arrangement up and it was all done easily and speedily, with care taken to explain all the options available to us. He also went 'over and above the call of duty' and cleared our bin store out himself to ensure that it was ready for the new bin arriving! The service throughout has been great and they increased our collections as soon as we felt there was a need to do so without any fuss. I would have no hesitation in recommending Forge recycling and am pleased to have chosen them as our recycling provider.
Client: Helen Saunders (Clarion Solicitors)
Location: Leeds
Rating: 5/5
Service used: Skip Hire
Had 3 different skips now from yourselves and the customer service has been excellent. Keep up the good work.
Client: Tracy (Almerico)
Location: Hull and Leeds
Rating: 5/5
Service used: Commercial Waste
Thanks for the great information. and for all the good you are doing work. DCC Infra Pvt Ltd. initiative west Recycle is the largest waste management solution in India. https://www.zerowasterecycler.com
Client: Sarwar DCC (DCC Infra Pvt. Ltd.)
Location: New Delhi
Rating: 5/5
Service used: Skip Hire
Excellent service, delivery of skip and early collection was perfect. Very polite and efficient both in person and over the telephone. Thank you.
Client: Louise Winter
Location: Garforth
Rating: 5/5