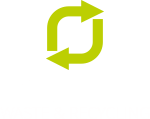 Sherburn in Elmet Commercial Waste Recycling Services
Sherburn in Elmet is situated to the east of Leeds and has an LS25 postcode despite belonging to the Borough of Selby.
The large village is home to many industrial firms trading from the Sherburn Industrial Area, and is a popular destination for motorcyclists.
We already supply waste management services to many businesses within Sherburn in Elmet's Industrial Area and trading estates and they receive a regular and hassle-free waste collection.
We can supply any address in Sherburn in Elmet with waste clearance and disposal services, and for an excellent price.
When it comes to Sherburn in Elmet waste, we have the solution.
Business Waste in Sherburn in Elmet
With plenty of experience with Sherburn Industrial Area and it's trading estates, we are proud to say that we can offer your Sherburn in Elmet business a commercial waste solution that is kind to your cash flow and carbon footprint.
We are carbon-neutral ourselves and committed to recycling as well as sending no waste to landfill.
Needless to say that working with us ticks a box in your corporate social responsibility plan.
We can probably save you money on your Sherburn in Elmet business waste with a bespoke package to suit your precise waste needs.
Our wallet-friendly commercial waste service in Sherburn in Elmet begins with a waste assessment which provides a recommendation for the type, size, and number of business bins we feel you will require.
If you're interested in changing supplier but don't want to commit to a change, we can perform a free waste audit on your business with no obligation to sign up with us — get in touch below!
If you have a one-off load of business waste that needs shifting, we can deal with that for you, too.
We work with all business types — from factories and warehouses to shops, offices and restaurants.
Waste Recycling in Sherburn in Elmet
We are your local experts in Sherburn in Elmet recycling.
Our prices are low because of our high recycling rate, and our recycling rate is high because we collect a multitude of recycling streams from businesses in Sherburn in Elmet via our commercial bins.
Our waste recycling in Sherburn in Elmet includes mixed recycling, paper cup recycling, food waste recycling, and glass bottle recycling.
If your waste audit shows that a mixed recycling bin would suit your Sherburn in Elmet business, then we'll provide one to collect paper, cardboard, aluminium and plastic bottles from your premises.
If your Sherburn in Elmet business produces food waste, we offer a food waste collection to save the food from a landfill destiny.
We also offer a pioneering paper cup collection to Sherburn in Elmet businesses, saving masses of single-use coffee cups from the bin and instead, sending them for recycling in a Kendal paper mill.
Glass bottles are the focus of our glass collection and recycling service in Sherburn in Elmet — ideal for many hospitality and catering businesses.
Household Waste in Sherburn in Elmet
If it's domestic waste you need to dispose of in Sherburn in Elmet, we can get it shifted in no time.
If you've been doing house renovations or landscaping your garden, you might have rubble, bulky waste, garden waste, general household waste or electrical waste in Sherburn in Elmet that requires collection.
Our household waste options for Sherburn in Elmet include a waste clearance and a house clearance.
The house clearance is a full sweep of the house, whereas a waste clearance removes any amount of waste from your property.
We do the heavy lifting for both of these services.
Areas we provide waste management to in Sherburn-in-Elmet:
LS25 postcodes
Sherburn Industrial Area
Moor Lane Trading Estate
Blackburn Industrial Estate
Customer Feedback
Service used: Waste Containers
We have been using Forge recycling for a while now and in all dealings with them they have been exemplary. Daniel made the whole process very easy for us in terms of setting the arrangement up and it was all done easily and speedily, with care taken to explain all the options available to us. He also went 'over and above the call of duty' and cleared our bin store out himself to ensure that it was ready for the new bin arriving! The service throughout has been great and they increased our collections as soon as we felt there was a need to do so without any fuss. I would have no hesitation in recommending Forge recycling and am pleased to have chosen them as our recycling provider.
Client: Helen Saunders (Clarion Solicitors)
Location: Leeds
Rating: 5/5
Service used: Skip Hire
Ordered 15 skips over the past 18 months. All arrived on time and taken away on time. Very friendly service. Easy to book and pay. Drivers were accomodating and took care when placing skips, which we didn't always see with previous provider. Won't use anyone else now. Recommended.
Client: Jon Manson (Property First (Leeds) )
Location: Alwoodley, Leeds
Rating: 5/5
Service used: Waste Clearance
Very polite, professional and considerate driver made getting waste cardboard out of a very tricky back-street location very easy. Will definitely use again
Client: Jon (H2k Ltd)
Location: HG1 2TG
Rating: 5/5
Service used: Commercial Waste
Thanks for the great information. and for all the good you are doing work. DCC Infra Pvt Ltd. initiative west Recycle is the largest waste management solution in India. https://www.zerowasterecycler.com
Client: Sarwar DCC (DCC Infra Pvt. Ltd.)
Location: New Delhi
Rating: 5/5
Service used: Commercial Waste
Forge Recycling provide us with a multitude of services from wheelie bins to ROR's and FEL's collecting various waste streams. I have always found them to be a progressive forward thinking organisation, always ready to embrace new technologies and disciplines to achieve best practice.
Client: David Adams
Rating: 5/5