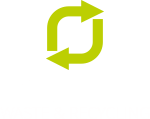 Recycling &

Waste

Management Services in Dewsbury

Dewsbury is a minster town situated to the south of Leeds and Bradford and the west of Wakefield.

The town of Dewsbury is notable for its Victorian architecture, markets, and shopping experience. A popular attraction is located nearby, too — the National Coal Mining Museum for England, which offers visitors the opportunity to go underground for a tour of an old coal mine.

If you have domestic or commercial waste that needs disposing of in the Dewsbury area, then look no further — Forge Waste & Recycling is your local expert in Dewsbury waste management and can provide custom solutions for all your waste disposal needs.
Commercial Waste in Dewsbury
Forge Recycling offers cost-effective and environmentally friendly solutions for business waste in Dewsbury. We are experts in waste management and are able to tailor our service to perfectly meet your needs, whatever your sector.
We already provide commercial waste management in Dewsbury to a wide range of businesses — from offices and manufacturing premises to restaurants and educational facilities, and everything in-between. If your business creates waste, we can create a bespoke solution for it.
We offer a complimentary waste assessment to ascertain the best plan for your Dewsbury business waste, in terms of commercial bins and services required.
Most new business customers save money when they switch to Forge Recycling as we recycle more than our competitors — meaning we charge less as there are no landfill taxes to pay, and we're more environmentally-friendly to boot!
Dewsbury Recycling
When it comes to business bins for your Dewsbury waste, we supply a custom combination based on your waste audit.
Our general waste bin is for waste that can't be recycled but the rest of our bins are for capturing various recycling streams.
For example, our mixed recycling bins help Dewsbury businesses to collect a range of recyclables — including plastic bottles, paper and cardboard, and aluminium items (such as tins and cans).
For businesses that create glass bottle waste, we have bins designed for glass collection. It's incredibly important to recycle glass as it's 100% recyclable and can therefore be endlessly reprocessed; aluminium is the same.
We also stock bins for food waste collection in Dewsbury, and paper cup collection too.
If you have any questions about our commercial waste services for Dewsbury, then please explore our website or give us a call on 0345 50 50 905. Alternatively, you can contact us here or below.

Domestic waste in Dewsbury
Our domestic waste collection service in Dewsbury is very flexible — we can collect anything, big or small, from one item to a full house clearance. Two uniformed staff members do all the hard work for you, and the best bit is, you only pay for the space you use in the vehicle.
A household waste clearance in Dewsbury might include garden waste, bulky waste, electrical waste, furniture, rubble, and more.
Areas we provide waste management to in Dewsbury (WF12 and WF13):
Batley Carr
Eastborough
Staincliffe
West Town
Falhouse Green
Whitley Lower
Chidswell
Shaw Cross
Mount Pleasant
Earlsheaton
Chickenley
Savile Town
Dewsbury Moor
Dewsbury Town Centre
Crackenedge
Moorend
Westtown
Boothroyd
Ravensthorpe
Woodkirk
Thornhill Lees
Thornhill Edge
Thornhill
Briestfield
// Google map placeholder ?>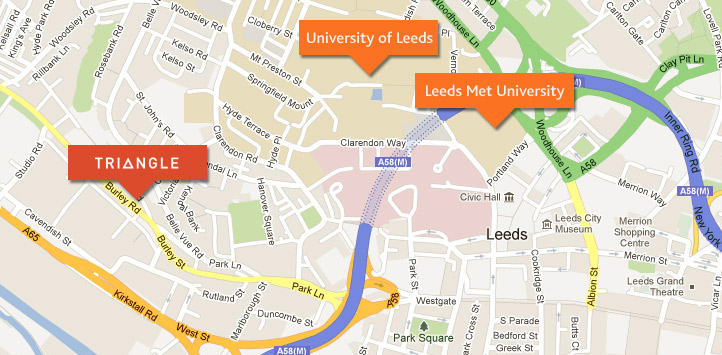 Customer Feedback
Service used: Commercial Waste
Forge Recycling provide us with a multitude of services from wheelie bins to ROR's and FEL's collecting various waste streams. I have always found them to be a progressive forward thinking organisation, always ready to embrace new technologies and disciplines to achieve best practice.
Client: David Adams
Rating: 5/5
Service used: Commercial Waste
Been with these guys since October and have had absolutely no problems they empty bin as scheduled no problem at all. So.glad I switched to them from.previous clowns called Cheaperwaste.
Client: Sam (homeindustrycompany@gmail.com)
Location: Retord
Rating: 4/5
Service used: Skip Hire
Upbeat & helpful staff - good communication in the team . Charlie was Willing to work with me as a client exploring best options:Negotiated different prices for recyclables Gary skip delivery is just amazing he can judge the size of skip you need by glancing at the waste pile ; and with MILImeter precision will manoever past parked cars gateposts & all with a smile on his face . Will be using from now on we have long project so need an efficient reliable capable waste management partner would highly recommend
Client: Zoe (Homeowner)
Location: Leeds
Rating: 5/5
Service used: Skip Hire
Excellent service, delivery of skip and early collection was perfect. Very polite and efficient both in person and over the telephone. Thank you.
Client: Louise Winter
Location: Garforth
Rating: 5/5
Service used: Waste Clearance
Very polite, professional and considerate driver made getting waste cardboard out of a very tricky back-street location very easy. Will definitely use again
Client: Jon (H2k Ltd)
Location: HG1 2TG
Rating: 5/5