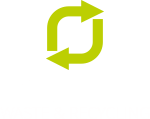 Wakefield Household & Commercial Waste Management Services
Situated to the south of Leeds and the north of Barnsley, Wakefield is a cathedral city that's well-known for its coal mining heritage.
The city is also on the map for being one corner of the UK's Rhubarb Triangle — alongside Morley and Rothwell — where most of the country's rhubarb is grown.
Wakefield contains a wealth of businesses and, if you run a company in the area, we are your go-to team for Wakefield waste and recycling.
We supply custom and cost-effective waste management solutions, waste collection and waste clearance to all businesses and households in Wakefield.
Commercial Waste in Wakefield
Business owners who would like to save money on their commercial waste in Wakefield should get in touch with us today!
We are so proud of our Wakefield business waste services and prices, we will carry out a waste audit for free, with zero obligation to switch to us.
Being carbon-neutral and sending no waste to landfill, working with us is good for your corporate social responsibility as well as your pocket.
We will supply your Wakefield business with a bespoke set of commercial bins and containers, enabling you to recycle as much as possible.
Waste Recycling in Wakefield
Passionate about recycling, our Wakefield business bins are designed to collect as many recyclables as possible.
You just have to toss your rubbish in the right bins and we sort the rest.
Nearly every Wakefield business already on our books has at least one recycling bin outside their premises and, more often than not, it's a mixed recycling bin.
Even if your staff are lazy when it comes to recycling, our mixed recycling bin can result in a high recycling rate for you, as the bin can accept drink cans, food tins, plastic bottles, cardboard, and paper.
With no big decisions to make about which bin to use, your staff can't get it wrong!
On top of our mixed recycling service, we offer food waste collection, glass bottle collection and paper cup collection in Wakefield.
We are delighted to share with you that the food waste we collect in Wakefield is turned into compost and then used on fields of crops across Yorkshire and beyond.
We offer regular collections in Wakefield and also one-off collections of any waste type, including regular commercial waste, electrical waste, and furniture.
Domestic Waste in Wakefield
We offer a range of pocket-friendly solutions for domestic waste in Wakefield, including a full house clearance for those who need to put a property on the market.
For any other household waste in Wakefield, we can arrange for quick and easy collection and disposal.
Our waste clearance service is for any amount of waste and we send two uniformed members of staff who do all the heavy lifting for you.
The pricing is very fair too as it's based on how much waste you're disposing of, so you don't have to pay a fortune to get rid of one sofa.
Get in touch below to find out more or book your slot!
Areas we deliver our waste management services to in Wakefield:
Agbrigg
Alverthorpe
Brandy Carr
Briestfield
Calder
Carlton, Rothwell
Crigglestone
Crofton
Durkar
East Ardsley
Flockton
Foulby
Grange Moor
Horbury
Kettlethorpe
Kirkhamgate
Kirkthorpe
Lofthouse
Middlestown
Netherton
Newmillerdam
Nostell
Notton
Outwood
Overton
Sharlston
Stanley
Tingley
Wakefield City Centre
Walton
West Bretton
West Hardwick
Wintersett
Woodkirk
Woolley Colliery
Woolley
Wrenthorpe
Got a question about our Wakefield waste and recycling services? Get in touch below!
// Google map placeholder ?>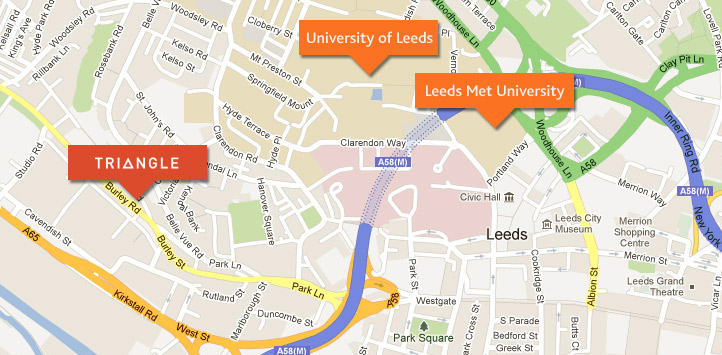 Customer Feedback
Service used: Skip Hire
Upbeat & helpful staff - good communication in the team . Charlie was Willing to work with me as a client exploring best options:Negotiated different prices for recyclables Gary skip delivery is just amazing he can judge the size of skip you need by glancing at the waste pile ; and with MILImeter precision will manoever past parked cars gateposts & all with a smile on his face . Will be using from now on we have long project so need an efficient reliable capable waste management partner would highly recommend
Client: Zoe (Homeowner)
Location: Leeds
Rating: 5/5
Service used: Waste Containers
We have been using Forge recycling for a while now and in all dealings with them they have been exemplary. Daniel made the whole process very easy for us in terms of setting the arrangement up and it was all done easily and speedily, with care taken to explain all the options available to us. He also went 'over and above the call of duty' and cleared our bin store out himself to ensure that it was ready for the new bin arriving! The service throughout has been great and they increased our collections as soon as we felt there was a need to do so without any fuss. I would have no hesitation in recommending Forge recycling and am pleased to have chosen them as our recycling provider.
Client: Helen Saunders (Clarion Solicitors)
Location: Leeds
Rating: 5/5
Service used: Commercial Waste
Been with these guys since October and have had absolutely no problems they empty bin as scheduled no problem at all. So.glad I switched to them from.previous clowns called Cheaperwaste.
Client: Sam (homeindustrycompany@gmail.com)
Location: Retord
Rating: 4/5
Service used: Skip Hire
Ordered 15 skips over the past 18 months. All arrived on time and taken away on time. Very friendly service. Easy to book and pay. Drivers were accomodating and took care when placing skips, which we didn't always see with previous provider. Won't use anyone else now. Recommended.
Client: Jon Manson (Property First (Leeds) )
Location: Alwoodley, Leeds
Rating: 5/5
Service used: Skip Hire
Excellent service, delivery of skip and early collection was perfect. Very polite and efficient both in person and over the telephone. Thank you.
Client: Louise Winter
Location: Garforth
Rating: 5/5