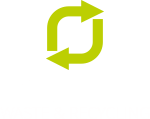 Commercial & Household Waste Collection in Doncaster
Doncaster is a large market town in South Yorkshire. As home to Yorkshire Wildlife Park, Doncaster Racecourse, Doncaster Dome, and various excellent retail and dining outlets, there really is something for everyone in this popular town. If you own or run a business in the Doncaster area, you may be looking for a new waste management company, or looking to save money on your current waste collection service.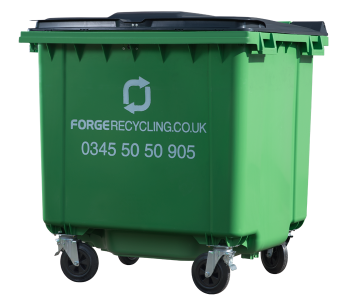 Business Waste Collection in Doncaster
Forge Waste & Recycling are your local business waste management experts in Doncaster. We offer bespoke commercial bin collection solutions, tailored to the exact needs of your business, which will save you money whilst being environmentally friendly. If you are unsure of your specific business waste disposal needs, we are happy to offer a free, no obligation business waste management assessment. In fact, most businesses we assess have been using an incorrect commercial bin combination, which will have been costing them money they could have saved and put to much better use.
Through an initial waste assessment we can ascertain the type and number of commercial bins which would best suit your business recycling requirements. We collect waste from all business types, so we are here to help you save money on your waste collections whether you run a restaurant, pub, shop, warehouse, office, or any other type of business. We work with small businesses and also large businesses that are spread across multiple locations: we have the perfect business recycling solution for everyone.
Have a look at the map below and see if we cover your area. If we do, or if you're not sure or have a query about commercial bin collection services in Doncaster, give our friendly team a call on 0345 50 50 905. Alternatively you can contact us here.
Household Waste Collection in Doncaster
For customers in need of household waste disposal in Doncaster, we can provide both cost-effective and easy skip hire, or a household waste collection service, where two uniformed members of Forge staff do all the heavy lifting for you. We also offer a full house clearance service for those who need to empty the house ready for selling the property on.
With our household waste recycling service you only pay for the space you use within our dedicated container vehicle, and we are able to collect anything you need to dispose of. Whether that is household waste, general rubbish, electrical waste, garden waste, or anything else you might have lying around. We can move any amount of waste in our household waste collection service — from one item up to an entire house of rubbish, to suit your exact needs.
As well as Household & Business Waste Collections in Doncaster, Forge Business Waste & Recycling can also collect:
Mixed Recycled Goods (Paper/Food Tins/Plastic Bottles/Cardboard/Drink Cans)
Areas we cover in Doncaster:
Doncaster Town centre (DN1)
Wheatley (DN2)
Armthorpe (DN3)
Balby (DN4)
Cusworth (DN5)
Moss (DN6)
Anywhere else within the DN1-DN6 area
// Google map placeholder ?>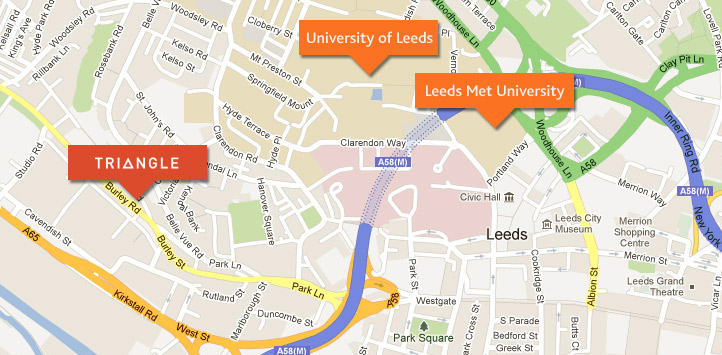 Customer Feedback
Service used: Commercial Waste
Happy New Year to all your hard working staff especially over the Christmas period. I'm glad to say that our waste management planning and your delivery on our collection requests worked well, and there were no issues to report. I have to say that this is a massive factor for us operationally so thank you to all. Please pass this on to all those involved.
Client: Steve Kersh (Royal Armouries (INT) Plc)
Location: Leeds - LS10 1LT
Rating: 5/5
Service used: Commercial Waste
Forge Recycling provide us with a multitude of services from wheelie bins to ROR's and FEL's collecting various waste streams. I have always found them to be a progressive forward thinking organisation, always ready to embrace new technologies and disciplines to achieve best practice.
Client: David Adams
Rating: 5/5
Service used: Waste Containers
We have been using Forge recycling for a while now and in all dealings with them they have been exemplary. Daniel made the whole process very easy for us in terms of setting the arrangement up and it was all done easily and speedily, with care taken to explain all the options available to us. He also went 'over and above the call of duty' and cleared our bin store out himself to ensure that it was ready for the new bin arriving! The service throughout has been great and they increased our collections as soon as we felt there was a need to do so without any fuss. I would have no hesitation in recommending Forge recycling and am pleased to have chosen them as our recycling provider.
Client: Helen Saunders (Clarion Solicitors)
Location: Leeds
Rating: 5/5
Service used: Waste Clearance
Very polite, professional and considerate driver made getting waste cardboard out of a very tricky back-street location very easy. Will definitely use again
Client: Jon (H2k Ltd)
Location: HG1 2TG
Rating: 5/5