Beverley Commercial Waste Management & Recycling Services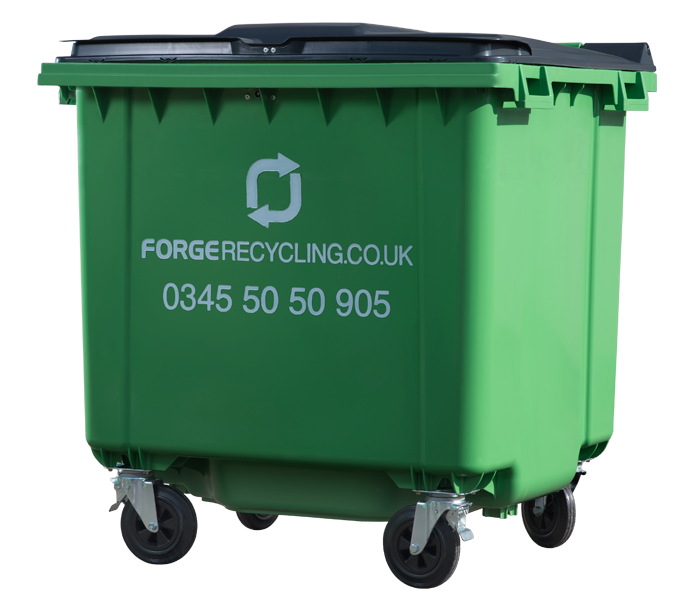 Known as the "jewel of East Yorkshire" and voted as one of the best places to live in the UK, Beverley is a town that houses both a racecourse and an impressive medieval skyline.
North of Hull, this quaint town has been attracting visitors since the 12th century and shows so signs of stopping anytime soon!
Forge Recycling collects Beverley waste from a wide range of businesses in and around the town and its waste management in Beverley is unrivalled.
Commercial Waste in Beverley
We supply a high quality, competitively priced commercial waste service to businesses in Beverley and beyond.
Due to the number of recyclable waste streams we collect, we are able to offer great business waste prices to small and large businesses in Beverley from any sector.
Whether your business is in retail, industry, manufacturing, education, catering, or hospitality — Forge can supply business and commercial bins to any business in Beverley.
We also keep our prices low for our customers by offering every Beverley business a free waste audit, which ascertains each business's exact waste management requirements.
The audit means that you end up with a custom waste solution, maximum recycling, and minimum cost.
If you feel you might benefit from a free, no-obligation waste audit, get in touch today and we'll get you booked in for a Beverley commercial waste assessment.
Beverley Recycling
We collect a wide range of waste streams at Forge Recycling so we can recycle as much waste as possible — and the waste we can't recycle gets turned into energy.
Our Beverley recycling services include a mixed recycling collection, for which we provide one bin for plastics, paper, cardboard, drink cans, and food tins. Many businesses benefit from this bin type.
If you run a business where people eat and drink on the premises, then we offer food waste collection in Beverley, too.
By separating your food waste out from your general waste, you'll make your general waste bin lighter and therefore save the business some money — as well as doing your part for the environment.
For catering and hospitality sectors, our glass recycling collection in Beverley is popular. Did you know that glass bottles can be melted down and recycled indefinitely? That's why they should never be placed in a general waste bin.
If you sell hot drinks to go, then you're going to want to find out more about our paper cup collection in Beverley, too. We are delighted to provide this service as not many waste management companies do; yet, 7 million coffees are sold in paper cups in the UK every single day.
Domestic Waste in Beverley
Being your go-to waste management company, we also provide a range of services to remove domestic waste in Beverley.
Why hire Forge to shift your household waste in Beverley rather than hire a skip? Well, the biggest selling point is that we do all the hard work for you!
Whatever your domestic waste requirements — whether it's a full house clearance, waste clearance, or removal of electrical waste, we'll be there.
With our zero waste to landfill service, you can embark on waste disposal in Beverley with full peace of mind.
Get in touch to discuss your Beverley waste management needs, book a waste audit, or book a household waste collection.
Customer Feedback
Service used: Commercial Waste
Been with these guys since October and have had absolutely no problems they empty bin as scheduled no problem at all. So.glad I switched to them from.previous clowns called Cheaperwaste.
Client: Sam (homeindustrycompany@gmail.com)
Location: Retord
Rating: 4/5
Service used: Waste Containers
We have been using Forge recycling for a while now and in all dealings with them they have been exemplary. Daniel made the whole process very easy for us in terms of setting the arrangement up and it was all done easily and speedily, with care taken to explain all the options available to us. He also went 'over and above the call of duty' and cleared our bin store out himself to ensure that it was ready for the new bin arriving! The service throughout has been great and they increased our collections as soon as we felt there was a need to do so without any fuss. I would have no hesitation in recommending Forge recycling and am pleased to have chosen them as our recycling provider.
Client: Helen Saunders (Clarion Solicitors)
Location: Leeds
Rating: 5/5
Service used: Commercial Waste
Happy New Year to all your hard working staff especially over the Christmas period. I'm glad to say that our waste management planning and your delivery on our collection requests worked well, and there were no issues to report. I have to say that this is a massive factor for us operationally so thank you to all. Please pass this on to all those involved.
Client: Steve Kersh (Royal Armouries (INT) Plc)
Location: Leeds - LS10 1LT
Rating: 5/5
Service used: Skip Hire
Ordered 15 skips over the past 18 months. All arrived on time and taken away on time. Very friendly service. Easy to book and pay. Drivers were accomodating and took care when placing skips, which we didn't always see with previous provider. Won't use anyone else now. Recommended.
Client: Jon Manson (Property First (Leeds) )
Location: Alwoodley, Leeds
Rating: 5/5
Service used: Commercial Waste
Forge Recycling provide us with a multitude of services from wheelie bins to ROR's and FEL's collecting various waste streams. I have always found them to be a progressive forward thinking organisation, always ready to embrace new technologies and disciplines to achieve best practice.
Client: David Adams
Rating: 5/5