Hessle Recycling & Waste Management Services in York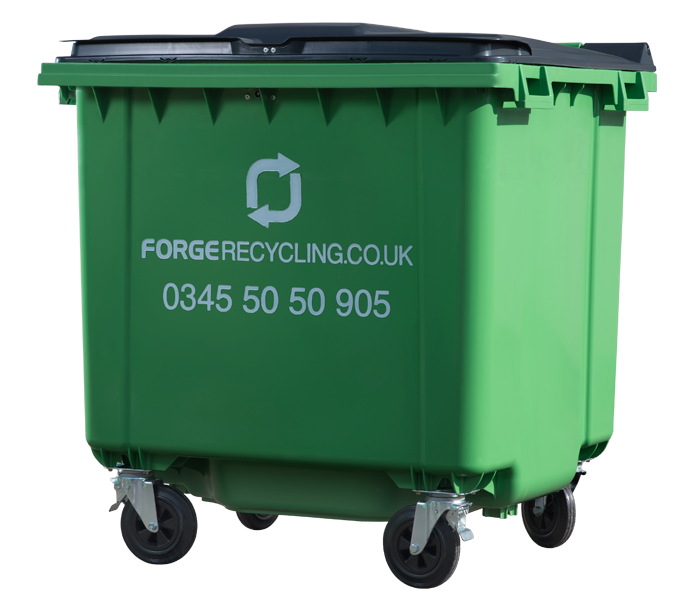 Hessle is an East Yorkshire town located just five miles to the west of Hull city centre and home to the world-famous Humber Bridge.
A great place to live if you love to hike, there's a scenic walk from Hessle to Hull city centre, as well as the popular Humber Bridge Country Park.
While we love to exercise, we are here to talk about Hessle waste; that's because we provide Hessle waste management, waste collection, and waste disposal to businesses and homes in the area at a great price.
Commercial Waste in Hessle
Are you in need of fairly priced Hessle business waste collections?
Here at Forge Recycling, our focus is very much on recycling which is good news for your bank balance — the more of your waste that is recycled, the cheaper it is to for us to process and therefore the cheaper your Forge commercial waste collections are.
You're already off to a great start by choosing Forge for your business waste in Hessle as we send zero waste to landfill, meaning we are eco-friendlier than the alternatives.
Plus, with no landfill tax to pay, you are again enjoying the cost-saving benefits of this.
We work with all sectors and therefore provide waste management in Hessle for pubs, bars, restaurants, schools, offices, warehouses, factories, and more. Whatever your business, we can cost effectively collect your waste.
Alongside our outdoor commercial bins in Hessle, we can also supply indoor bins to encourage your employees to recycle as much as possible.
Hessle Recycling
With our focus on recycling for the environment and your pocket, we carry out a free waste audit on new customers to ascertain their exact business bin requirements.
This means that your Hessle business is supplied with a custom selection of bins and will then be ready to recycle as much of your waste as possible.
Your bins will be unique to your business waste needs; however, many businesses are suited to a mixed recycling bin.
Our Hessle mixed recycling service collects plastic bottles, aluminium (cans and tins), paper, and cardboard. The size of your mixed recycling bin will depend on your business.
In addition to our mixed recycling service, we also supply bins and caddies for food waste collection in Hessle, which are ideal for the hospitality and catering sector; our glass recycling bins for glass bottles are also perfect for these customers.
Paper cup collection is another service we offer in Hessle. With so many single-use coffee cups in use every day in the UK, it's time to make sure they get recycled; we have teamed up with a specialist paper mill to ensure paper cups are recycled into new products such as greeting cards and stationery.
We mentioned before that we send zero waste to landfill. This means that any waste we collect in Hessle that can't be recycled in the traditional method is instead converted into energy to power homes and businesses across the country.
Alongside our regular collections, we can also arrange one-off collections for our commercial waste customers for any waste you need removing from your premises — electrical waste, bulky waste, etc.
Want to know more about waste recycling in Hessle? Get in touch today!
Domestic Waste in Hessle
We also collect domestic waste in Hessle — whether you require a full house clearance, waste clearance, or a bulky waste collection.
Whatever your Hessle household waste requirements, get in touch below and let's chat.
Got a question about any of our waste management services in Hessle? Get in touch!
Customer Feedback
Service used: Skip Hire
Excellent service, delivery of skip and early collection was perfect. Very polite and efficient both in person and over the telephone. Thank you.
Client: Louise Winter
Location: Garforth
Rating: 5/5
Service used: Waste Containers
We have been using Forge recycling for a while now and in all dealings with them they have been exemplary. Daniel made the whole process very easy for us in terms of setting the arrangement up and it was all done easily and speedily, with care taken to explain all the options available to us. He also went 'over and above the call of duty' and cleared our bin store out himself to ensure that it was ready for the new bin arriving! The service throughout has been great and they increased our collections as soon as we felt there was a need to do so without any fuss. I would have no hesitation in recommending Forge recycling and am pleased to have chosen them as our recycling provider.
Client: Helen Saunders (Clarion Solicitors)
Location: Leeds
Rating: 5/5
Service used: Waste Clearance
Very polite, professional and considerate driver made getting waste cardboard out of a very tricky back-street location very easy. Will definitely use again
Client: Jon (H2k Ltd)
Location: HG1 2TG
Rating: 5/5
Service used: Commercial Waste
Been with these guys since October and have had absolutely no problems they empty bin as scheduled no problem at all. So.glad I switched to them from.previous clowns called Cheaperwaste.
Client: Sam (homeindustrycompany@gmail.com)
Location: Retord
Rating: 4/5
Service used: Skip Hire
Had 3 different skips now from yourselves and the customer service has been excellent. Keep up the good work.
Client: Tracy (Almerico)
Location: Hull and Leeds
Rating: 5/5