Driffield Commercial Waste Collection & Disposal Services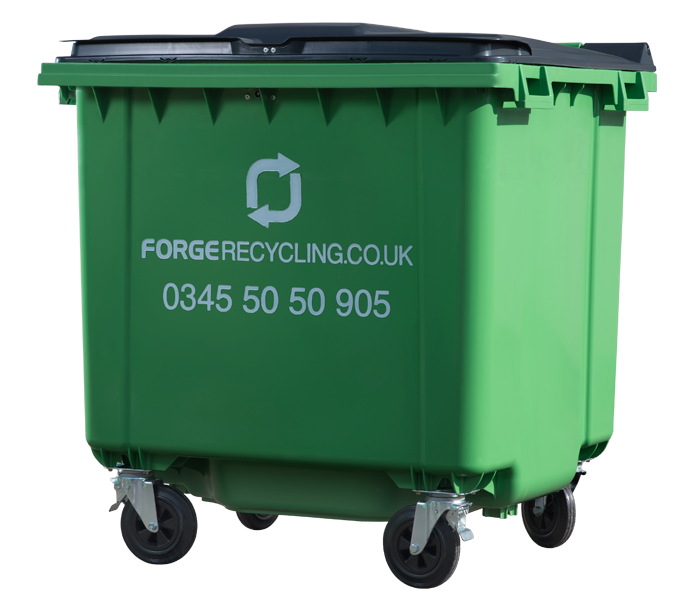 Driffield, also known as Great Driffield, is a Yorkshire market town located north of Beverley and Hull and south of Scarborough.
Driffield town centre has a relaxed charm to it which extends out to the surrounding Yorkshire Wolds; a great place for an idyllic countryside or waterside walk.
When it comes to Driffield waste, Forge Recycling provides waste management, waste collection, and waste disposal services to Driffield and the surrounding areas.
Commercial Waste in Driffield
We offer customised, cost-effective and eco-friendly solutions for commercial waste in Driffield and we work with businesses in all sectors.
So, in summary: if your business creates waste, we can collect it.
Our free waste audit assesses your Driffield business waste needs and then we provide you with a custom combination of commercial bins, both indoor and out, to increase your recycling and save you money.
Working with Forge Recycling will give your corporate social responsibility a real boost as we send zero waste to landfill.
We also schedule our Driffield waste collections in a manner that enables our trucks to cover the least distance every day.
If you'd like to recycle more and pay less, then get in touch today and have a chat with a friendly member of our team.
Driffield Recycling
Our number one mission with both commercial waste and domestic waste in Driffield is to recycle as much as we possibly can.
Anything we collect that isn't recyclable is made into energy to power homes and businesses across the UK.
Our Driffield recycling options for businesses include the following:
A mixed recycling bin for the collection of plastic bottles, paper, cardboard, food tins, and drinks cans. This is a very common option as most businesses produce these waste streams.
A food waste bin for Driffield hospitality businesses.
A glass recycling bin for Driffield hospitality businesses and beyond. This is for glass bottles.
A paper cup collection service for Driffield cafes and coffee shops. If you sell drinks to-go, then you need this service — 7 million coffees are sold in paper cups in the UK every single day and most end up in landfill.
We also collect general waste which is waste that can't be recycled, and electrical waste.
Domestic Waste in Driffield
Alongside businesses, Forge Recycling supports households in Driffield too with the collection of domestic waste.
Our house clearances are a popular option for those in Driffield who needs to sell a house but don't have the time to sort through all the belongings.
Whatever household waste you need shifting, we can sort it for you — from bulky waste to electrical waste, furniture and rubble.
Get in touch to book a free commercial waste audit in Driffield or to find out more about any of our local waste services.
Customer Feedback
Service used: Skip Hire
Excellent service, delivery of skip and early collection was perfect. Very polite and efficient both in person and over the telephone. Thank you.
Client: Louise Winter
Location: Garforth
Rating: 5/5
Service used: Waste Clearance
Very polite, professional and considerate driver made getting waste cardboard out of a very tricky back-street location very easy. Will definitely use again
Client: Jon (H2k Ltd)
Location: HG1 2TG
Rating: 5/5
Service used: Skip Hire
Upbeat & helpful staff - good communication in the team . Charlie was Willing to work with me as a client exploring best options:Negotiated different prices for recyclables Gary skip delivery is just amazing he can judge the size of skip you need by glancing at the waste pile ; and with MILImeter precision will manoever past parked cars gateposts & all with a smile on his face . Will be using from now on we have long project so need an efficient reliable capable waste management partner would highly recommend
Client: Zoe (Homeowner)
Location: Leeds
Rating: 5/5
Service used: Skip Hire
Ordered 15 skips over the past 18 months. All arrived on time and taken away on time. Very friendly service. Easy to book and pay. Drivers were accomodating and took care when placing skips, which we didn't always see with previous provider. Won't use anyone else now. Recommended.
Client: Jon Manson (Property First (Leeds) )
Location: Alwoodley, Leeds
Rating: 5/5
Service used: Waste Containers
We have been using Forge recycling for a while now and in all dealings with them they have been exemplary. Daniel made the whole process very easy for us in terms of setting the arrangement up and it was all done easily and speedily, with care taken to explain all the options available to us. He also went 'over and above the call of duty' and cleared our bin store out himself to ensure that it was ready for the new bin arriving! The service throughout has been great and they increased our collections as soon as we felt there was a need to do so without any fuss. I would have no hesitation in recommending Forge recycling and am pleased to have chosen them as our recycling provider.
Client: Helen Saunders (Clarion Solicitors)
Location: Leeds
Rating: 5/5