You may have been cleaning recently and realised how many board games you have.
Often, board games are passed down through generations, and you can end up with piles of games that are either unused or overplayed!
When you stumble across a board game or two that you want to get rid of, you don't have to just throw them in the bin.
There are a surprising number of options for unwanted board games — we'll go through some of the best options below.
What can I do with unwanted board games?
Many of the options allow you to create something new, or to pass on the joy of playing a game to someone else.
Whether you recycle, donate, or reuse your old things, it all helps towards living a zero-waste lifestyle.
Keep reading to learn more on how to reuse and recycle your old board games.
Recycling board games
One of the biggest questions is: can you recycle board games? The answer is yes; however, not every recycling centre in the UK accepts board games.
It is crucial not to throw board games into your usual domestic waste but to instead check with your local recycling centre about whether they accept them or not.
Alternatively, the Hasbro Toy and Games Recycling Programme allows you to find a drop-off location and leave your Hasbro toys and games (including board games) for recycling.
If you cannot find a suitable drop-off location, you can set up your own by creating a TerraCycle account and filling in a form online.
Donate games to charity
An excellent option for your unwanted board games is to donate them to charity. Even though you may not enjoy a board game anymore, it could bring hours of fun to someone else while simultaneously raising money for those in need.
Often, you may think you can't donate a board game to charity as it has missing parts.
However, many committed board game players are often looking for specific parts that you might have!
Create a homemade journal
A more creative idea for your old board games is to create a homemade journal with them.
As a board game board is often quite solid, it would make a great and unique cover for a journal!
All you have to do is cut the board to fit the size of the journal and then bind it into a book.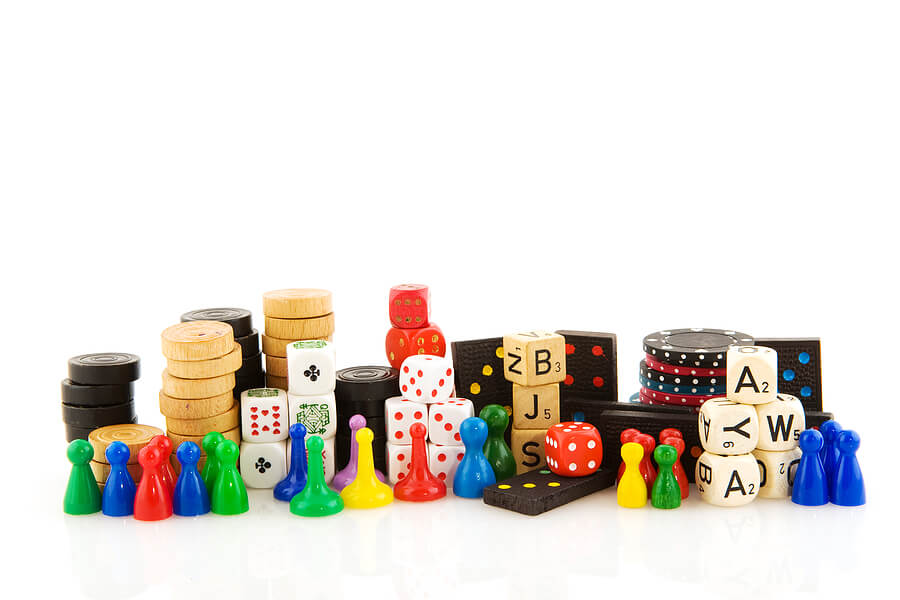 Create a display
Board games often have eye-catching and abstract designs, which would make a great piece of wall art.
If you completely flatten out your board game and find a frame to fit its size, you can combine the two to create a quirky piece of art! Or, use a box frame and incorporate playing pieces, also.
If you have a board game you're quite attached to; many people use board games in a frame as a storage idea.
These can add a piece of unusual art and a splash of colour to your home while reducing the mess!
Make Scrabble jewellery and a Jenga necklace rack
If you're a fan of unique jewellery, your old scrabble pieces will make a great new necklace or a set of new earrings!
Creating Scrabble jewellery can be fairly straightforward.
Firstly, you need to paint your Scrabble tile in the desired colour and add your individual design to it.
Once you've done this and your paint has dried, you can add silver accessories (earring wires or silver necklace bails) that turn your game pieces into jewellery!
If you have some old Jenga pieces lying around, you can make an incredible necklace rack for your jewellery.
All you need to do is design a layout, add paint to suit your room, and glue the pieces together — naturally creating hooks for your jewellery as you do so.
Make a domino wall clock
Where you have lost a board game, you can gain a clock!
If you have a piece of appropriately-sized wood and a clock kit, the dominoes make up the time.
A domino wall clock is a unique idea that allows you to bring old and new elements together, and would make a fun gift too.