Research suggests that one-quarter of all waste in England is created by its businesses. This waste is composed of general waste, food waste, plastic, cardboard, and glass – although, if not properly sorted and collected by a reputable waste management company, it could all be classed as general waste and sent to landfill.
As a restaurant or cafe owner, you are well-placed to make a difference when it comes to waste — not only for the planet but for your business's budget, too.
When running an establishment that serves food and drink, there are plenty of really simple switches you can make in order to eliminate plastic from the menu; particularly single-use plastic which gets binned after just one use.
Let's take a look at some of the changes you can make – from table to takeaways.
On the table
When diners sit at one of your tables, what will they find? If you currently use single-serving plastic sachets for sauces and vinegar, then that is a quick change to make; simply buy bottles to refill instead. You'll find this saves your business money over time, as well, so there's really no downside.
Plastic-free drinks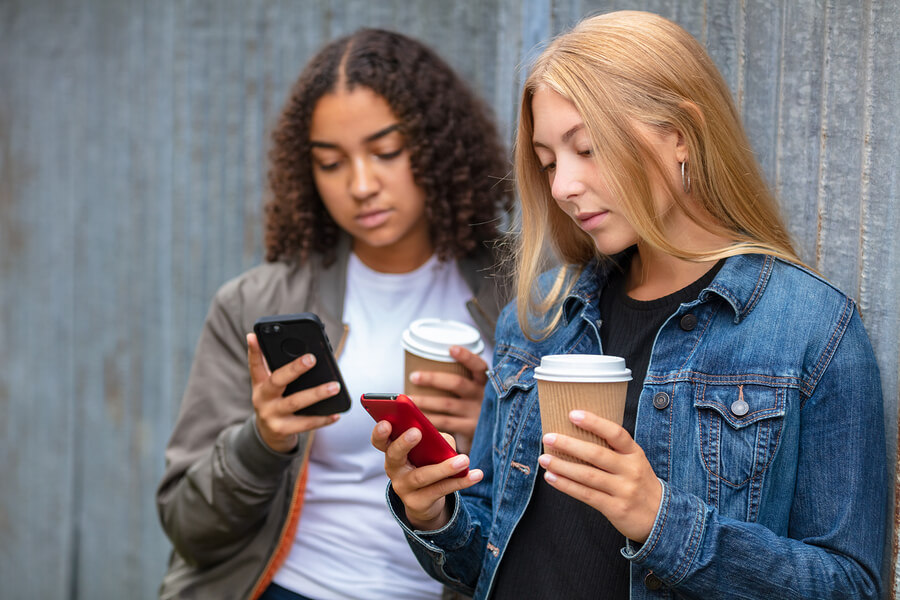 Firstly, when it comes to drinks, you can reduce your use of plastic straws as they aren't a necessity. In fact, you can usually remove straws altogether — although they can be beneficial for serving milkshakes and smoothies.
It's a nice idea to keep a few reusable straws in stock though for customers who require a straw for medical purposes or those who request them. These could be made from stainless steel for longevity.
If you are serving drinks to enjoy at your venue, then always serve them in washable cups and glasses. However, more thought is needed when it comes to take-away drinks.
If you serve hot drinks like tea and coffee, then encourage customers to bring their own take-out cups with them — you can incentivise this by offering a discount to those who do.
However, what do you do about the customers who don't bring their own? Well, you'll be happy to know that we can collect and recycle single-use coffee cups. Get in touch today to organise a bin and collection day and you're all sorted!
For customers (or passers-by) who might like some water, put signs up both outside and inside your premises to make it clear that you're happy to serve tap water and refill people's water bottles for free — therefore preventing the need for a single-use bottle to be purchased.
When it comes to soft drinks, try to buy those in cans and on tap rather than plastic bottles; aluminium can be 100% recycled over and over again, unlike plastic.
Plastic-free food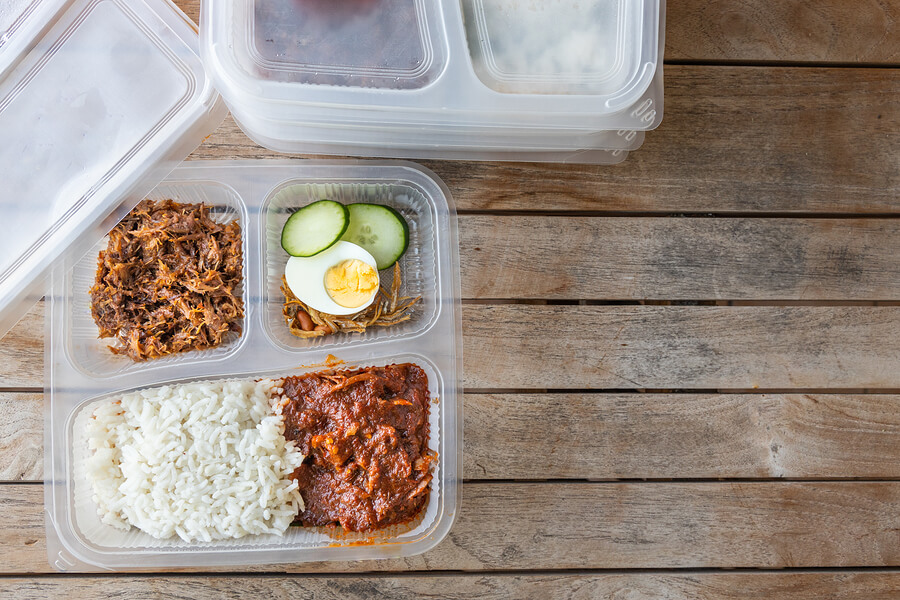 If you're serving food to customers, then in-house shouldn't be a problem; just use washable crockery and cutlery.
If, for some reason, you have strayed from this to disposables for seated eating, then switching back would be a big win for the environment and your pocket.
However, if you're serving takeaway food or sending your customers home with 'doggy bags' (leftovers), then you'll probably need to make a few changes to become plastic-free.
Again, you can encourage customers to bring their own containers for food but this hasn't had the same take-up as reusable drinks containers have so far.
However, there's a takeaway in Bradford that was in the news recently for encouraging its customers to use and reuse steel tiffin containers when buying takeaway food from them.
The majority of your customers won't have brought their own containers, however, so what are you sending them home with? Many restaurants are still using single-use plastic containers.
The most popular types are classic takeaway boxes (a rectangular plastic box with a separate lid) and those synonymous with old-fashioned catering vans (polystyrene all-in-one boxes). All of which are plastic. Some restaurants use foil containers instead with a plastic-coated cardboard lid.
Alternatives are easily sourced nowadays and it is easy to swap from plastic solutions to compostable ones. Explore the wide range of cardboard containers available and choose the ones that best suit the food you serve.
If you run a restaurant based in West or North Yorkshire and you'd like a free waste audit to save money on your waste collections, boost your recycling and lift your eco credentials, then get in touch with Forge Recycling today.