Sunny summer days are synonymous with splashing around in a cooling swimming pool and hanging out at the beach.
So, what do we take with us for these excursions? Towels, swimming costumes, sun lotion, and inflatables, of course.
This blog post takes a look at the recycling of inflatables.
What are inflatables?
Inflatables are toys for kids and adults alike, made from plastic and, as the name suggests, inflatable.
They float on water and often you can lay on them or sit in them
Balls, toys for games, and vessels for sports also exist.
Inflatables come in all shapes and sizes, designs and colours.
Current popular choices are inflatable unicorns, inflatable pretzels, inflatable giant turtles, and inflatable flamingos.
What are inflatables made of?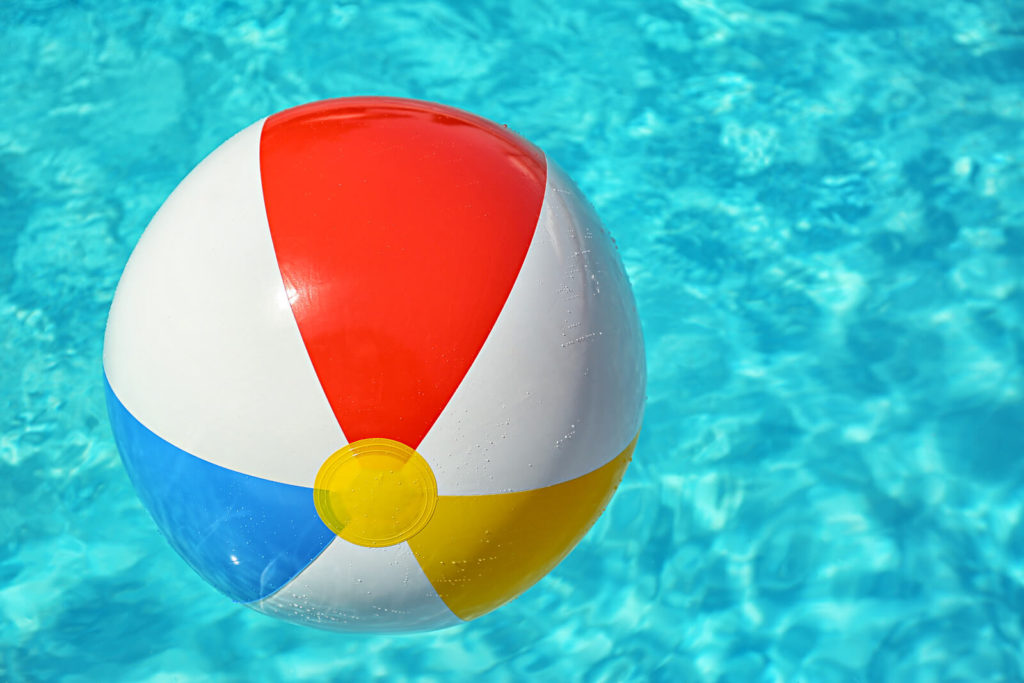 Inflatables are most commonly made from vinyl or nylon, coated with a flexible PVC to increase durability.
Of course, more expensive examples, such as high-quality kayaks and dinghies, will be made of more robust materials, including fibreglass and aluminium.
For this article, we'll be discussing the more common, cheaper inflatables — the kind you buy on a beach holiday.
Can inflatables be recycled?
Unfortunately, PVC (polyvinyl chloride) is one of the hardest plastics to recycle, and this material is present in all inflatables, kids' pools, water wings, life jackets, and so on.
Sadly, this results in lots of broken and unwanted inflatables being discarded, ending up in the sea or in a landfill.
Worry not though because there are still plenty of options for your unwanted pool floats.
What can I do with my unwanted inflatables?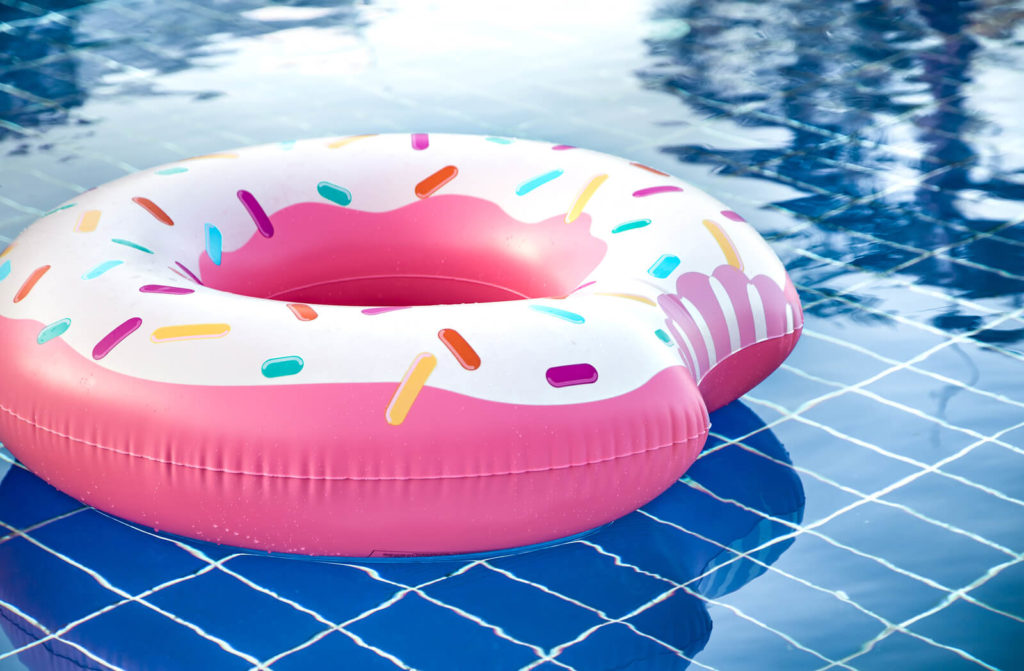 Below, we'll take you through your options for your unwanted inflatables.
Repair it
If the reason you no longer want your pool inflatable is because it is damaged, they're surprisingly easy to repair.
Find the hole (if it's not apparent) by immersing the inflatable in water and looking for where bubbles escape.
Next, dry the float thoroughly and inflate it as best you can. Cover the hole with a small piece of duct tape as soon as you can.
After that, cut a larger piece of duct tape or a PVC patch, cover one side of it in permanent glue and press it over the first piece of duct tape firmly. Make sure the second patch is significantly larger than the first.
Hold for a minute to bond it, then leave the float to dry thoroughly before use.
Gift it
If you no longer want your inflatable because your kids have outgrown it, but it's in good condition, gift it to someone who will enjoy using it.
If you don't know anyone locally you could give it to, list it on a site such as eBay or Freecycle.
Send it for upcycling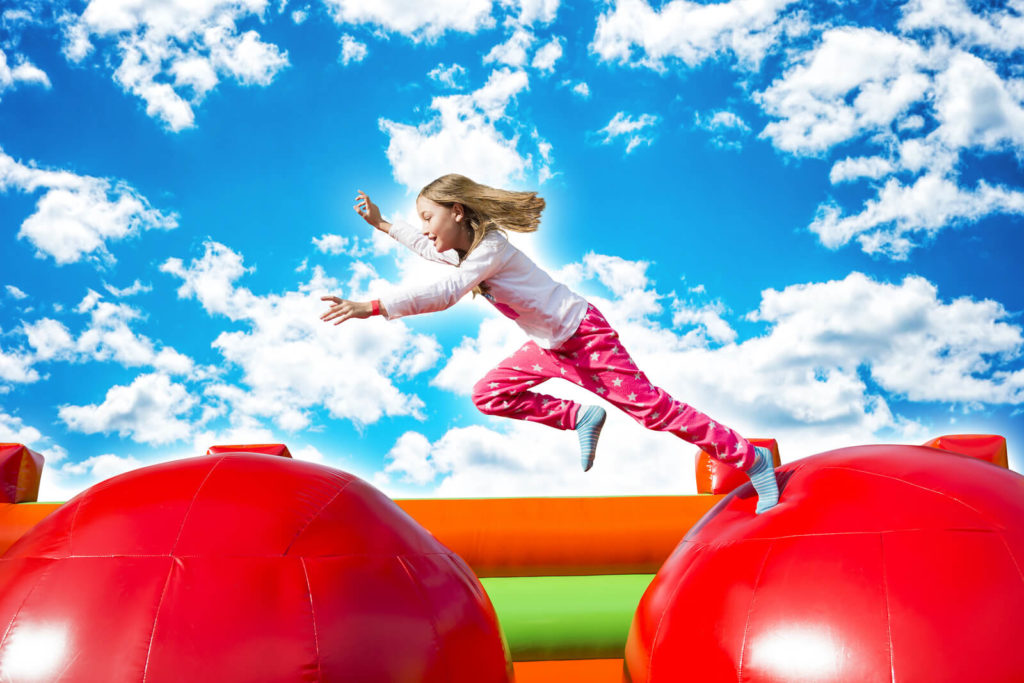 Earlier in the article, we said that pool floats aren't often recycled; however, some places are collecting old inflatables for upcycling.
Wyatt and Jack, set up by a wife and husband team, is creating accessories such as bags from a wide variety of inflatables — from pool floats to bouncy castles.
The resulting items are bright, colourful and saving waste from landfill.
You can post your broken inflatables to:
Inflatable Amnesty
Wyatt and Jack
Unit H, Langbridge Business Centre,
Langbridge,
Newchurch,
Sandown
IOW PO36 0PN
Don't buy inflatables
Next time you're tempted to buy an inflatable, take a moment to think about:
How long you're going to own it
How much use you're going to get out of it
What you're going to do with it once you no longer want it
Interested in articles about plastic waste? You might like to read Why can't all plastic be recycled?