Whether you're having a house clearance, an office clearance or a garden waste clearance, it is crucial that you correctly dispose of your waste.
If waste is incorrectly disposed of, it can negatively impact the environment and harm wildlife, too.
There are a plethora of waste disposal rules, so it can get quite confusing for individuals and businesses alike.
Keep reading to discover what is classed as bulky waste and how you can correctly dispose of it.
What is bulky waste?
Bulky waste is material or items you wish to get rid of that are too big to fit in your wheelie bin.
So, this could be anything from furniture, electrical appliances and bicycles to carpets, windows and garden waste.
How to dispose of domestic and commercial bulky waste
As previously mentioned, there are many rules for disposing of waste that must be followed. If not, there can be legal consequences, alongside a detrimental effect on the environment.
Here are some ways that you can legally dispose of your bulky domestic and commercial waste.
Donate to charity
A good option for disposal of your bulky waste is to donate it to charity, if it is safe to do so.
For example, if you have an old sofa that is in good condition, but you're upgrading, get in touch with a local charity organisation, and they will collect this item for free and deliver it to someone in need.
However, do bear in mind that items need to be safe and in working condition if you are planning to donate them to charity.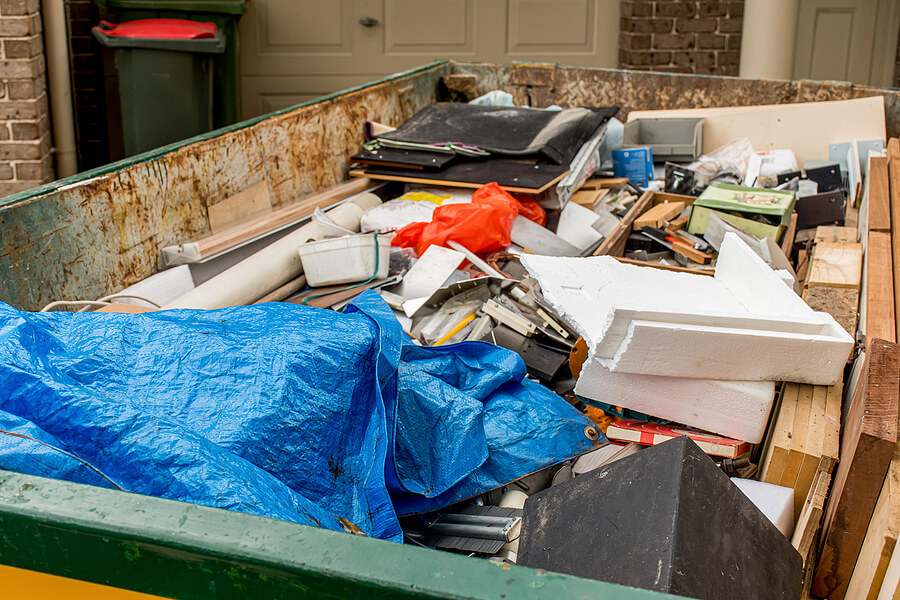 Contact a specialist waste clearance company
Another option for getting rid of your bulky waste is to get in touch with a professional waste clearance company.
Specialist rubbish clearance services will be able to collect your bulky waste and dispose of it legally, in a way that won't harm the environment.
Here at Forge Recycling, we offer a collection and disposal service for all domestic and commercial waste.
If you are based in Leeds, Harrogate or the surrounding areas of Yorkshire, we can promptly collect your bulky waste.
The bonus is, you only pay for the space you use in our collection vehicle.
Hire a skip
If you are having a clear-out at home or on business premises, you could also hire a skip. There is a huge variety of skip sizes available so you can choose whichever size suits your clearance best.
Once you have filled your skip, a waste company such as Forge can pick it up and safely dispose of your waste.
Arrange a council collection
Many local councils have waste collection services, and you can book a slot with them. However, due to COVID-19, there are limited time slots available currently.
When booking your bulky waste collection, ensure that your waste is suitable to be collected and follows the rules of council collection services – including social distancing.
Use a retailer take-back service
Often, retailers will now offer a take-back service to their customers.
This means that they will remove and dispose of your old bulky waste if you are buying a new product from them.
So, next time you are upgrading your fridge, washing machine or sofa, check with the business to see if they offer a take-back service.