Most of us are guilty of a wardrobe full of clothes we never wear — whether that's because they're no longer the right size, they're out of fashion, or they were an impulse buy we've never worn.
This wardrobe-stuffing has been encouraged by fast fashion, which has enabled people to buy endless items of clothing without breaking the bank or giving each purchase much thought.
With so many clothes to choose from, many of us struggle to decide what to wear each day — and a surprising number of us end up reaching for the same pieces daily, to avoid the decision.
This situation could be avoided with the implementation of a capsule wardrobe.
With such busy lives and many of us wishing to move over to more sustainable ways of living, a capsule wardrobe could make life simpler and eco-friendlier for everyone.
What is a capsule wardrobe?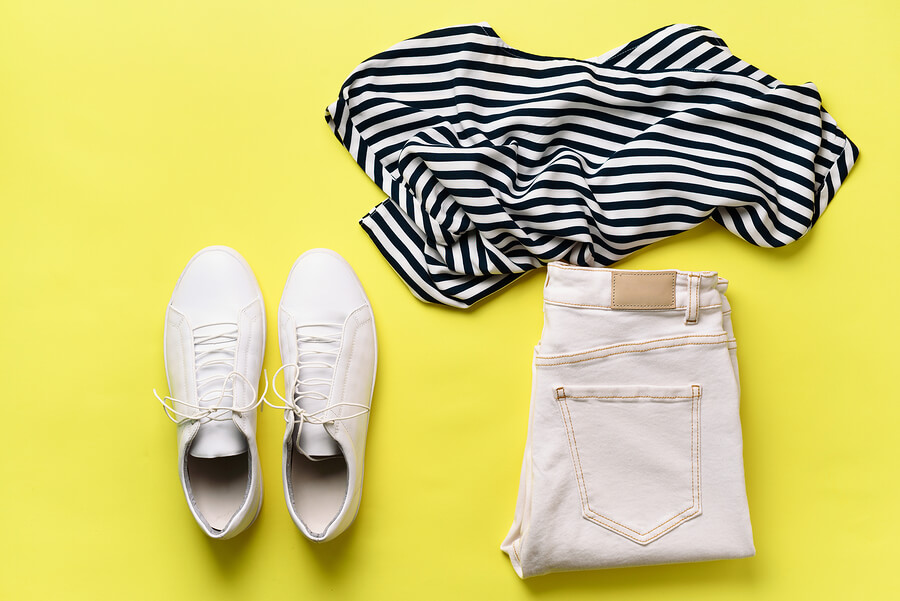 A capsule wardrobe is a limited collection of quality clothes that coordinate well together and can result in many different outfits.
There will be something in your capsule wardrobe to suit your every need, and not an item more.
Your capsule wardrobe should include separates and seasonal items for when the weather changes.
The number of items in a capsule wardrobe is up to the individual, but most people choose a number between 10 and 50.
How to create a capsule wardrobe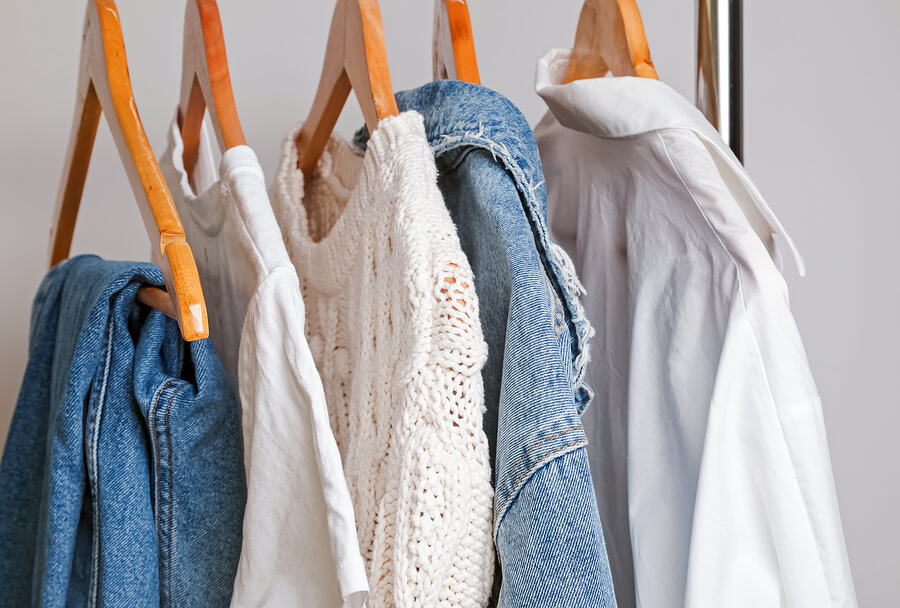 Follow the steps below to begin your capsule wardrobe journey.
Sort through your wardrobe
The first step is to go through every single item of clothing and pair of shoes in your closet.
If the last time you wore it was over six months ago, then it's time to send it to the charity shop — unless, of course, it's a seasonal item, such as your favourite scarf.
Build out your basics
Once you have cleared out the items you don't wear, it's time to go through the rest of your clothes and decide on which items will work well as part of your new capsule wardrobe.
The exact items will vary from person to person, depending on taste and lifestyle. However, most people will want to include some of the following:
Tops (t-shirts, shirts, camisole tops, etc.)
Bottoms (trousers, skirts, shorts, etc.)
Knitwear (for autumn/winter)
A suit
Dresses
Nightwear (PJs, etc.)
Workout clothes
Loungewear (to relax at home)
Underwear
Outerwear (coat, jacket, etc.)
Accessories (scarves, gloves, jewellery)
Footwear
Make a list for yourself, thinking about what you love to wear and what you need to wear (for work, for example). Your list may include more dresses than trousers, for instance, or a pair of dungarees instead of more separates.
Decide on a number
When you start your capsule wardrobe, it's a good idea to decide on a number of pieces and stick to it. This way, you have more chance of succeeding.
However, as time goes on and you get used to living with your new wardrobe, you can relax more about the exact number.
In the meantime, operate a 'one in, one out' policy with new items of clothing and only buy pieces you know will last.
With fewer clothes, you can splash out on well-made items, so shop around and explore the world of sustainable fashion.
Don't throw everything out
Once you have chosen your first capsule pieces, remove the rest of the clothes from your wardrobe and keep them elsewhere for six months.
If you don't need them in that time, you can then sort through them again and donate most of the pile to charity. Keep items you are concerned you may need in the future, though.
For example, a dress you like to wear for weddings should be kept, but keep it in a separate place to your capsule wardrobe, and it will keep your daily dressing quick and easy.
Final thoughts
Don't buy any new clothes for the first few months. Give yourself a chance to live with what you've got, and figure out what you might need — if anything.
Have you created a capsule wardrobe? Tell us all about it in the comments!