As we've discussed on the Forge blog before, Christmas is a wasteful time of year where peoples' usual, eco-conscious behaviour sometimes goes out the window.
I think most of us are guilty of having bought a few last-minute gifts or too much food at this time of year.
However, there are ways to avoid this panic and waste and have a more sustainable Christmas this December.
Follow our tips below to get started.
Don't panic!
We've all been there — it's the week before Christmas, you've not started your Christmas shopping yet, and you've no idea what to buy anyone. So, you panic.
You hit the shops and throw money at whatever is left on the shelves, just to have something to gift your loved ones on Christmas Day.
This year, avoid this happening by making a plan in advance. If you like spreadsheets, go for it, but if not, a pen and paper will do just as well.
Start with a list of everyone you'd like to buy a gift for and then spend time thinking about what each person would like.
As well as what they would like, try to buy gifts that have a value and purpose, rather than items that may get thrown away a year down the line.
Bonus eco points if your chosen gifts don't come packaged in plastic.
Experiences can be the perfect gift when trying to live more sustainably as you can often email a voucher to the recipient.
By planning ahead, you'll avoid the last-minute panic and therefore avoid buying a load of rubbish that nobody wants or needs.
If we all leave the tat on the shelves, shops and manufacturers will have to make changes to meet demand.
Give handmade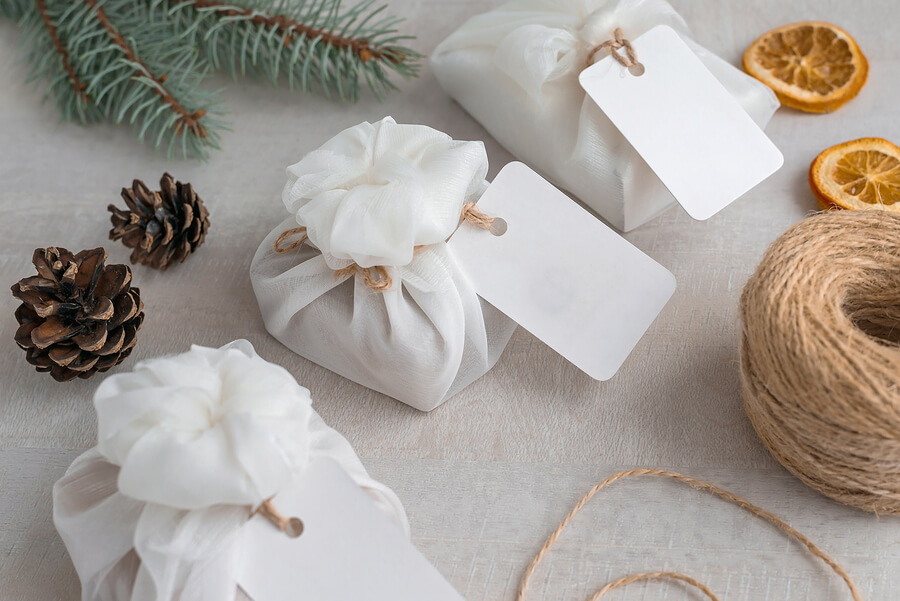 If you plan in advance, it will give you time to create gifts by hand, too.
If you enjoy spending time in the kitchen, you could whip up some delicious cakes or gingerbread men. If you don't want to do the baking, create an ingredients jar for the recipient to make their own.
Alongside edibles, you could also consider making:
Candles
Bath bombs
Hand scrubs
Hats or scarves
String art
Bookmarks
Cushion covers
Do Secret Santa
Reduce the number of gifts you give and receive at Christmas by organising a Secret Santa gift swap with your family and friends.
If you're new to the concept, it's very straightforward — you all agree on a budget (£10, for example), then put your names in a hat and draw one person's name out each.
You keep the name to yourself (hence 'Secret' Santa) and buy that person a present.
On Christmas Day or another allocated day, you all anonymously place the gifts under the tree and then open them together.
Use natural decorations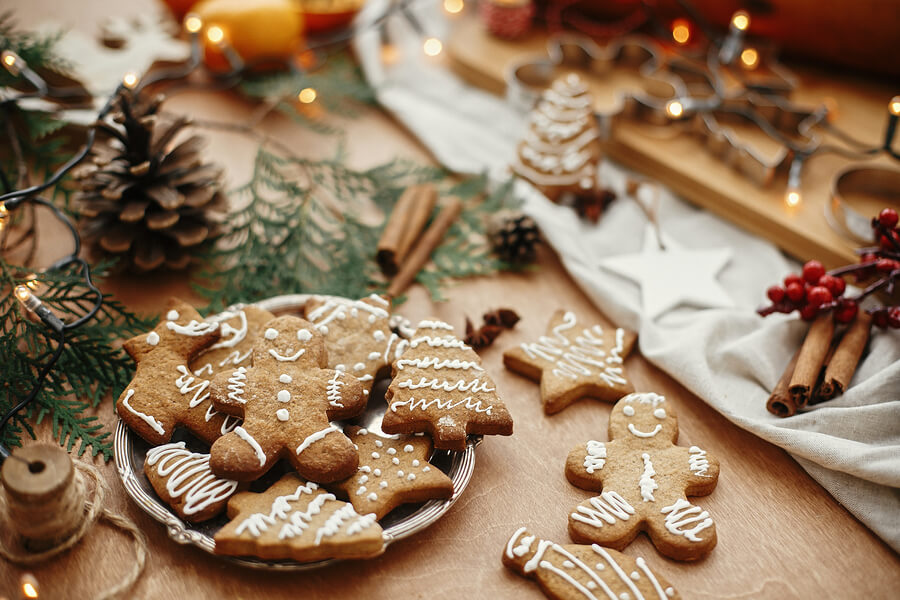 Instead of spending money on decorations, head outdoors and gather some natural items from your garden, such as pinecones, leaves and branches.
Holly looks beautiful displayed indoors but be mindful of pets as the berries are toxic to cats and dogs.
Another option is to decorate your Christmas tree using edibles, which will leave no waste. Examples include candy canes, chocolates, and gingerbread men.
For more ideas, this blog post is full of creative edible Christmas tree decoration ideas.
If you already have a box of Christmas decorations, then reuse those for as many years as possible.
Minimise food waste
Food waste is a massive issue during the festive season, with the equivalent of millions of Christmas dinners being binned each year.
The most wasted foods at this time of year are:
Christmas puddings
Pigs in blankets
Turkey
Pork
Mince pies
Potatoes
Gravy
Parsnips
Brussels sprouts
Carrots
Find out how to reduce your festive food waste in this blog post.
If you have any other ideas for being more sustainable this Christmas, let us know in the comments below.