In Leeds, the local council provides an excellent household recycling service and accepted items include paper, cardboard, cans, tins, and plastics 1, 2, 4 and 5.
However, several items in particular confuse a lot of householders. Can they be recycled or not?
We all live busy lives, and this can mean we don't always check the numbers on plastic against the list provided by the local authority.
Some people may not stop to think about what to do with an item if it can't be recycled kerbside, either.
This results in items ending up in the recycling bin when they shouldn't, and items being sent to landfill when they could have been recycled.
Below are three things that can't be recycled kerbside in Leeds.
Crisp packets
There currently isn't a single council in the country that collects crisp packets for recycling.
The packaging is recyclable, but the UK's local councils don't have the equipment required to do it.
However, Walkers has teamed up with TerraCycle to provide the UK's first crisp packet recycling scheme.
You can now either drop any brand of crisp packet off at a collection point or start your own local collection point in agreement with TerraCycle.
Your local collection points (at the time of writing) are listed below:
Clarendon Foodcourt, Leeds General Infirmary
Ecotopia, Leeds city centre
RSPCA, Pudsey
Leeds Women's Aid charity shop, Horsforth
Holy Name Scouts, Ireland Wood
St Paul's Catholic Primary School, Camp Town
Gledhow Primary School
Windmill Health Centre, Swarcliffe
Bardsey Primary School
RSPB St Aidan's Nature Park
Milestone Design Ltd. , Ilkley
Addingham Scout Hut
1st Wetherby Scout Hut
Toothpaste packaging
Toothpaste packaging causes a lot of confusion for householders the country over, as parts of it look recyclable — the cardboard box, for example.
However, none of it can be recycled kerbside because the required facilities aren't available.
Instead, TerraCycle joined forces with Colgate.
Much like the crisp packet scheme, you can drop your toothpaste packaging off at drop-off points or start your own collection point.
Accepted for this scheme are toothbrushes, electric toothbrush heads, toothpaste tubes, toothbrush packaging, and toothpaste packaging.
Black plastic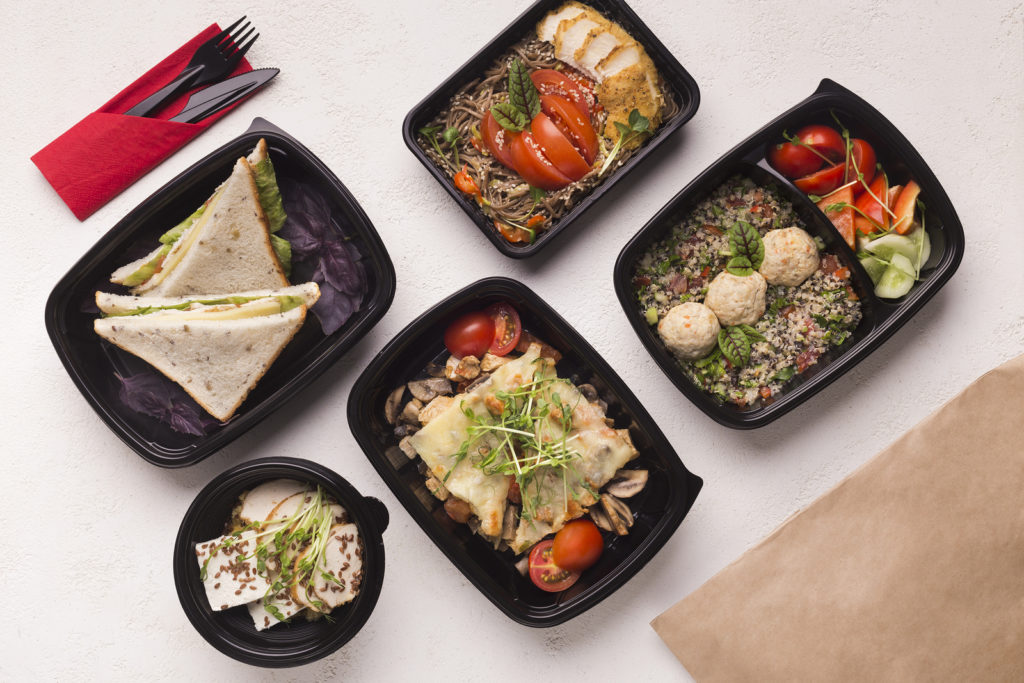 Some food products are sold in black plastic packaging, and this cannot easily be recycled.
This is primarily because the sensors can't spot it on conveyor belts at the recycling centres.
Manually sorting the waste isn't an option and so most black plastic ends up being sent to landfill.
The main reason for the use of black plastic is that it is more aesthetically pleasing than alternatives.
Another reason is the cost of it compared to other plastics.
Luckily, due to an increase in eco-awareness in recent times, many manufacturers are moving away from using black plastic.
If you do come across black plastic in the meantime, unfortunately, it will have to go in your general waste bin if you don't reuse it.
Want more information on waste and recycling? Browse our blog today!