Eco-friendly gifts are not just for Christmas. We give each other presents all year round for birthdays, anniversaries, Valentine's Day, Easter, and many more celebrations.
By choosing sustainable gifts and eco-friendly wrapping paper, you can make sure the presents you give your friends and family don't have an adverse impact on the environment.
Here's our ultimate guide to the best eco-friendly gifts for different occasions throughout the year and how you can give them in a more environmentally friendly way.
Why is gift giving bad for the environment?
On the whole, people tend to favour gifts that are not essential. That means we often give people luxuries, treats, and items they would not normally buy for themselves.
This has negative implications for sustainability as, by definition, sustainable living is about using only the resources you need and replenishing them where possible.
Homemade eco-friendly gifts can compensate for some of this negative impact, but there's still the issue of wrapping all the presents we give.
According to eco-friendly gift wrap supplier Wrag Wrap, the UK used 11,000 tonnes of wrapping paper back in 1995, and we send 5 million tonnes of all kinds of paper waste to landfills each year.
It takes 50,000 trees to make enough wrapping paper for a single British Christmas, and we use about a third as much again over the rest of the year.
Paper recycling is not closed-loop, as the fibres degrade with each subsequent recycling process.
Wrag Wrap's solution is fabric gift wrap, but there are plenty of other options too, such as reusable gift bags and boxes, to reduce your reliance on wrapping paper.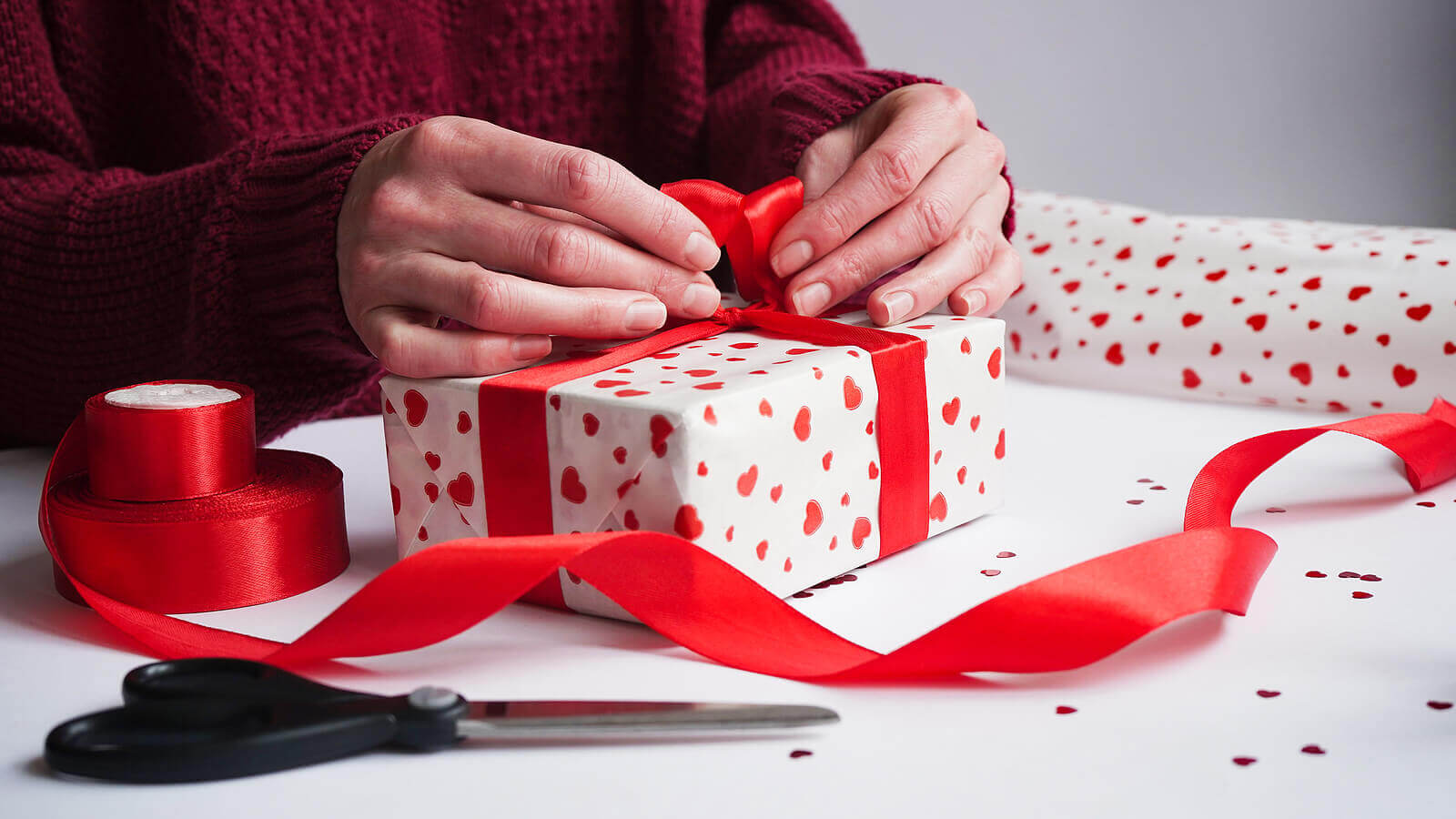 How to be more sustainable with gifts
From your choice of gift to the way you wrap it and (if you're sending it long-distance) the way you mail it, there are many opportunities to be more resource-friendly and cut your carbon footprint.
Buy second-hand
Second-hand gifts are the definition of 'reuse' rather than 'recycle'.
Not everyone will appreciate a pre-owned gift, but some people will love vintage or retro designs and the history of an older heirloom.
Even giving modern gifts can benefit from buying second-hand, such as pre-owned electronics where you can get great deals on relatively new games consoles, TVs and other big-ticket items.
Buy eco-friendly gifts
There is an ever-growing number of cool eco-friendly gifts on the market.
You can find some eco-friendly gift ideas in our blog 'How to have a Zero Waste Christmas', but these suggestions work all year round.
Some of the best options include:
Steel lunchboxes, food flasks and travel mugs.
Organic and eco-friendly cosmetics.
Homemade eco-friendly gifts, e.g. a knitted hat and scarf.
Freshly cut flowers or potted plants.
A promise to cook dinner or a day off from housework.
You know the person you are shopping for, so choose something they will appreciate. But even if they prefer material gifts over sentimental ones, you can still buy eco-friendly gifts that don't compromise on immediate impact when they are unwrapped.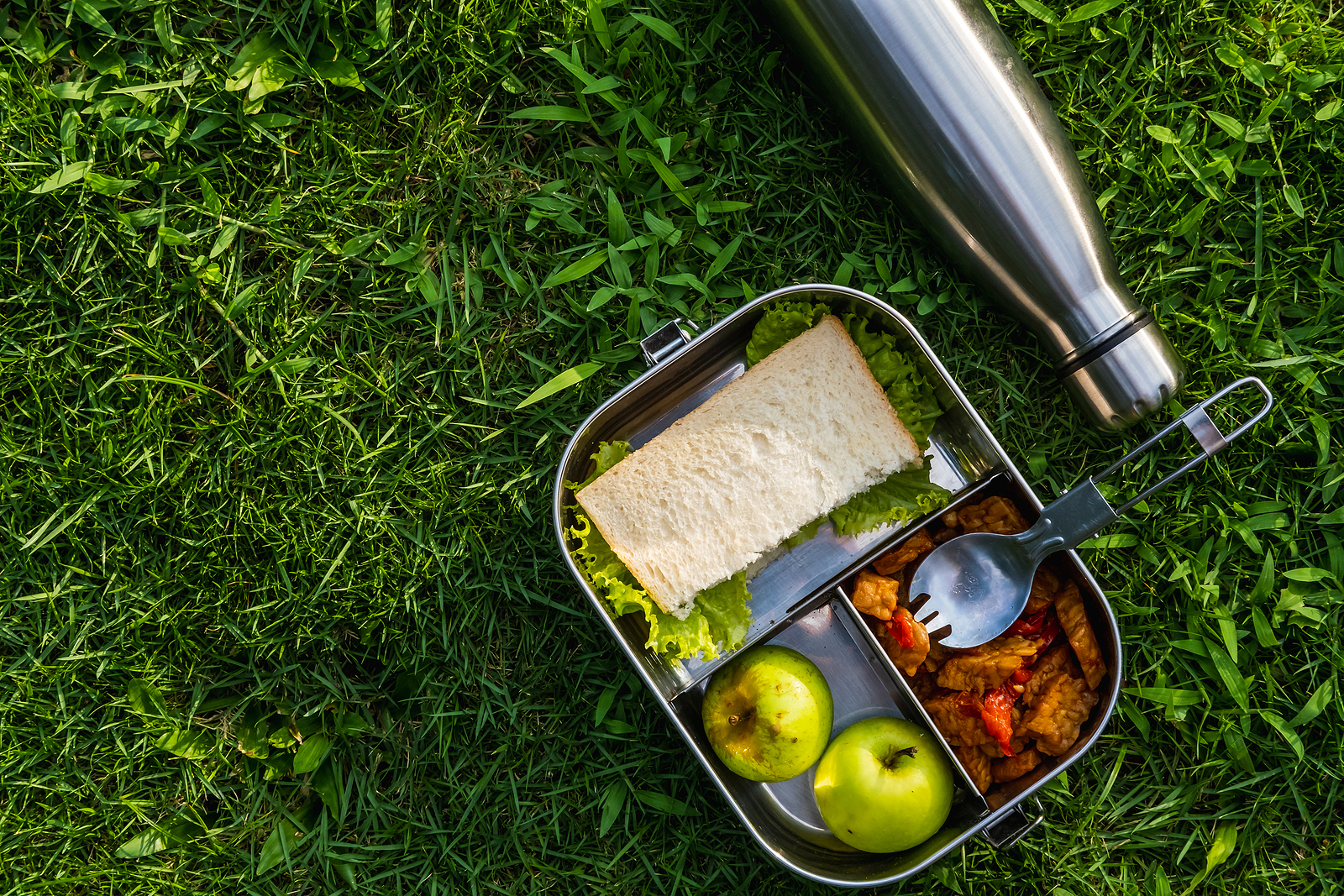 Create your own small DIY gifts
Homemade eco-friendly gifts are even kinder to the environment, as you can use materials you already have, or make sure you buy sustainable supplies for craft projects (e.g. paper bags instead of plastic or natural cotton threads instead of nylon or acrylic yarn).
Small DIY gifts don't have to require much artistic talent, and there are endless tutorials and how-to videos online to help you get the right result.
Handmade sweets, freshly baked cookies or DIY bath bombs can be great for birthdays, anniversaries and Valentine's Day.
See our blog 'Zero waste gift ideas for Valentine's Day' for more romantic eco-friendly present inspiration.
Minimise waste
You can reduce waste by choosing the right wrapping materials. Opt for natural, sustainable materials, and you can make sure you recycle whatever you use.
For example, there are several major no-nos when it comes to wrapping paper:
Holographic film or foil (or any other non-paper).
Metallic paper (or paper with metallic patterns printed on it).
Wrapping paper with glitter glued onto it.
Generally speaking, you want to stick to ordinary paper printed with ordinary ink.
Brown parcel paper is a classic option for grown-up gifts, and kids will often not care if you use old newspapers, magazines or comics — they care more about what's inside.
For more eco-friendly wrapping suggestions, read our blog '10 Recycled Gift Wrap Ideas'.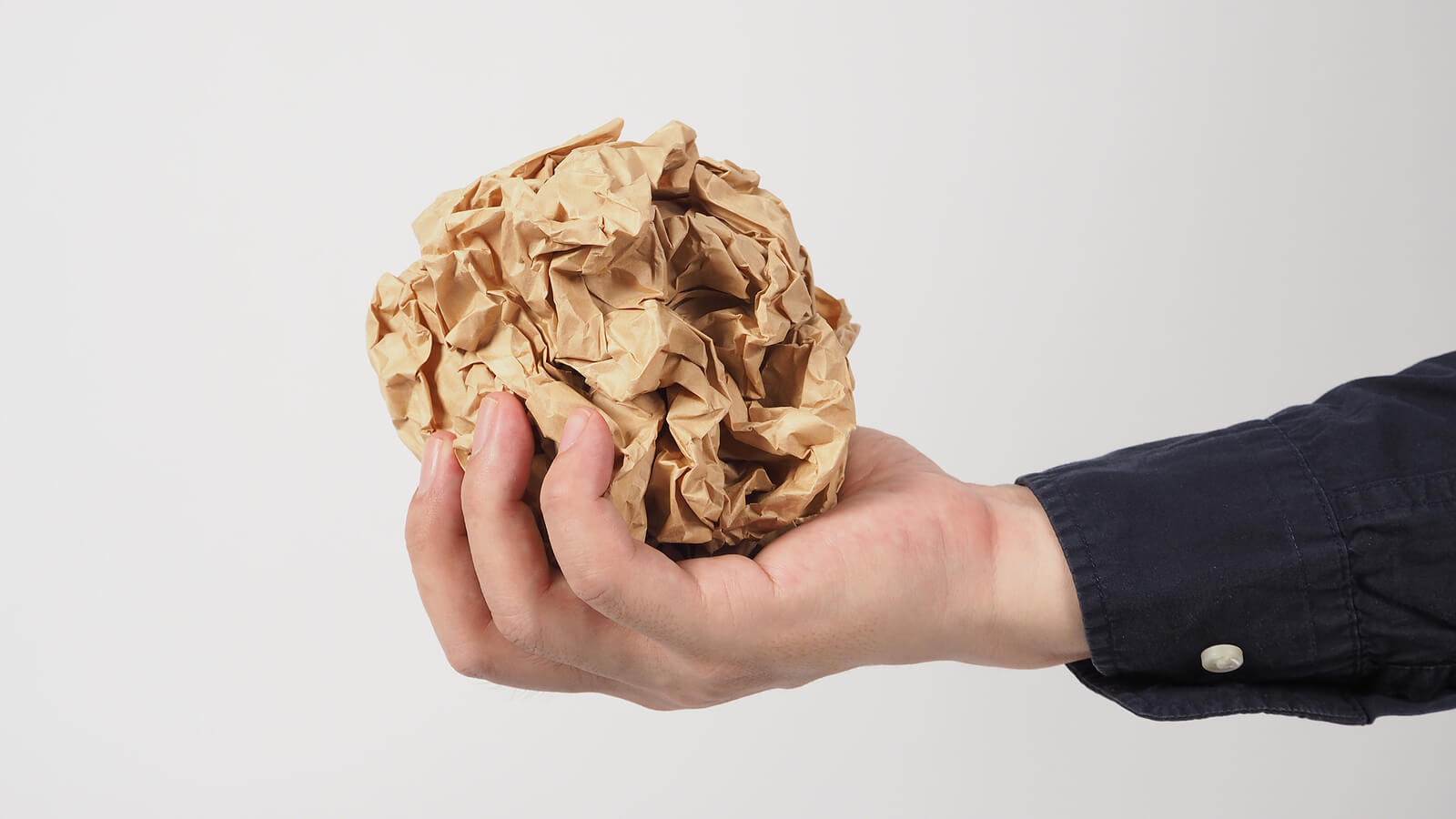 Make your shopping experience sustainable
Keep in mind the carbon footprint of your shopping trip. If you live close to your nearest shops or town centre, go on foot or by public transport, to avoid clocking up carbon miles in private vehicles.
If you're likely to stop for coffee while you're out, remember to take your reusable cup and ask the barista to fill it, rather than using a disposable cup.
Also, either take your litter home or use recycle bins if they're available.
Use a reusable bag
The minimum charge on single-use plastic carrier bags has encouraged all of us to reuse our bags time and time again, but it's even better if you can stop using plastic bags completely.
A good strong fabric shopping bag — or several, if you tend to shop for a week's food at a time — will serve you well, and you can grab one as you head out the door to do your gift shopping, too.
Big fabric bags are worth their weight in gold during the Christmas rush, as it's much easier to carry one or two big bags than it is to clutch 8-10 plastic carrier bags in a crowded high street or shopping centre.
Shop locally
Shopping locally supports your community and any independent businesses and makes it easier to shop on foot for the smallest carbon footprint.
Look for products that were actually manufactured in your local area too, and you can avoid just buying something locally when it's already been transported halfway around the world.
Collect your order rather than delivery
When you collect your order, you have more control over the carbon footprint.
If you've ever watched the tracking status of a home delivery, you've probably seen it trek halfway across the country to various sorting offices and warehouses.
Pick up your order in person, and you can cut down on those carbon miles — be careful this isn't false economy though, compared with a courier delivering as many as 50 parcels in a single route.
Use brands that are sustainable
There's an ever-increasing list of sustainable brands, and by buying from these, you can improve the eco-credentials of your gift.
Examples include toiletries brands like Aveda, who prioritise traceable natural ingredients, recycled and recyclable packaging, and responsible waste management.
Lush is another brand with strong environmental commitments. The company even produces eco-friendly glitter bath bombs, using synthetic mica to achieve sparkle.
Synthetic mica is made from natural minerals, so there's no environmental catastrophe when you drain your glittery bathwater.
Closing thoughts
Giving sustainable gifts doesn't have to be preachy or feel like a compromise. Just keep the environment and your carbon footprint in mind when shopping, and you'll already be doing your bit.
We can all contribute with more eco-conscious shopping habits like buying locally, taking reusable carrier bags, prioritising sustainable products, and using recyclable or reusable wrapping.
These small changes all add up to less landfill, reduced carbon emissions, and a stronger local economy at the same time — a real win-win from your gift-giving throughout the year.