Most pre-packaged tablet medications in the UK come in blister packs.
Regrettably, these blister packs pose challenges for recycling, and the majority find their way into regular waste bins, eventually reaching landfills.
There is hope as efforts are underway to recycle this medication waste. However, information on the proper recycling methods remains scarce, so uptake is low.
Let's dive into the nature of blister packs and how to recycle them responsibly.
What are blister packs?
Blister packs are pre-formed plastic enclosures largely used for packaging vitamins and pharmaceuticals.
These packets typically contain multiple pill compartments and are crafted from thermoformed plastic with an aluminium foil backing. You usually press a pill through the aluminium foil from its designated compartment to access a tablet.
Once all the pills have been extracted from the pack, a seemingly useless strip of plastic and foil remains — a source of frustration for consumers and pharmacies over the years.
Unfortunately, blister packs cannot be processed through standard household waste collections in Leeds or elsewhere in the UK due to their unique composition.
Why are blister packs used?
Given their recycling challenges, you might wonder about the rationale behind using blister packs to store medications. In the UK, this packaging choice is favoured for several vital reasons.
First and foremost, the sealed individual compartments in blister packs ensure the freshness and safety of medications and other environmentally sensitive products. They offer protection against tampering and prevent the common issue of rattling damage experienced with pill bottles.
Pill bottles are designed to be child-proof but can also pose difficulties for seniors with limited dexterity. Blister packs strike a balance by allowing easy access for older individuals while safeguarding against accidental ingestion by young children.
Additionally, blister packs simplify dosing, as each dose is separated, reducing the risk of accidental medication overdose. They also provide peace of mind to patients and their families, as it's easy to track whether a dose has been taken on a given day. This results in consistently correct dosing and patient independence.
Blister packs outshine traditional pill bottles thanks to their compact size and shape. They can easily fit into pockets or handbags and won't take up valuable suitcase space for travellers.
However, the big drawback of blister pack use is its environmental sustainability — mainly due to the limited awareness of recycling options.
Fortunately, manufacturers are actively developing innovative solutions like the AmSky Blister System, which offers easy recyclability and a reduced carbon footprint.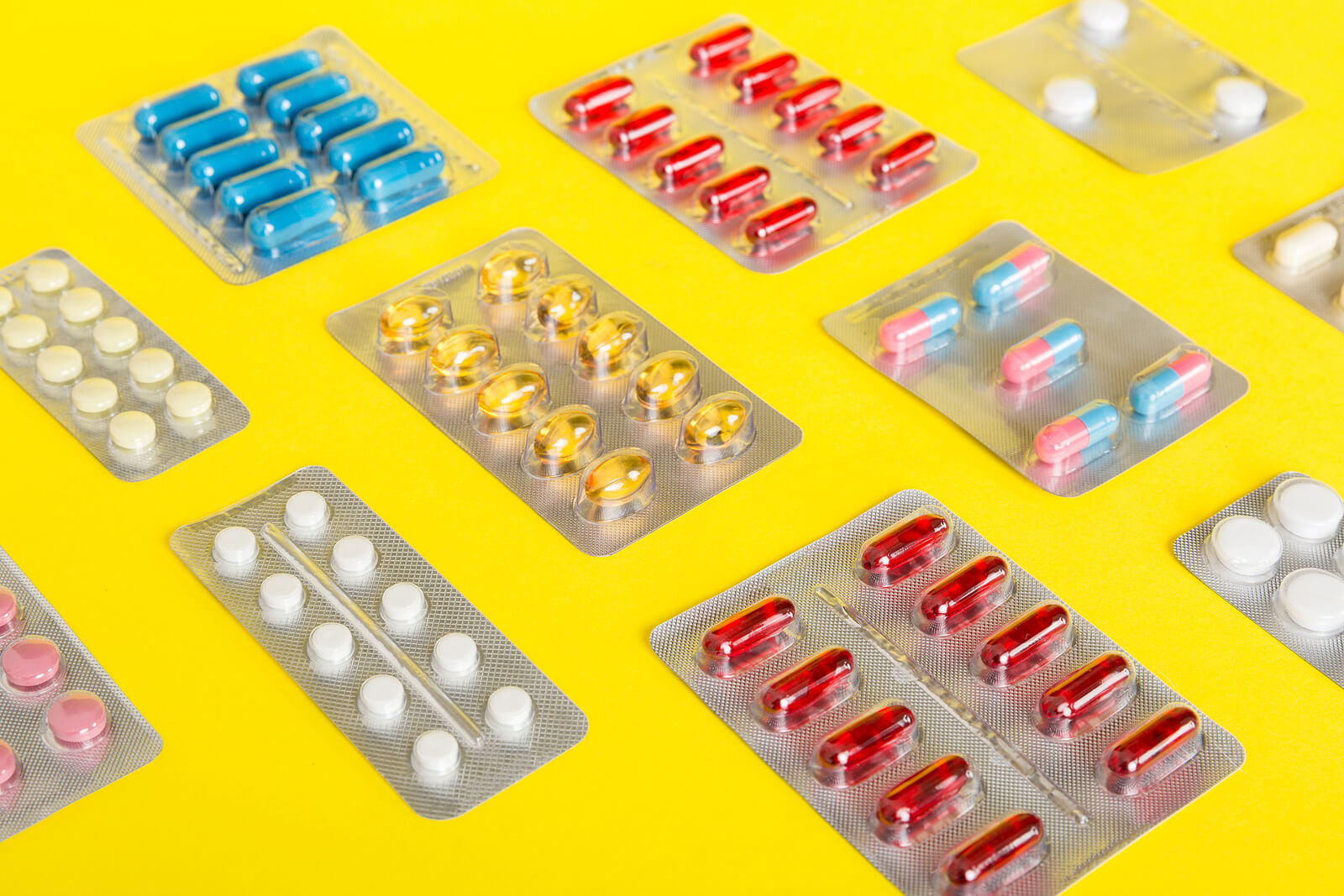 Where can I recycle blister packs?
Blister pack recycling isn't a service your local council can provide. Luckily, there are now options to keep this common waste type out of landfill sites.
When recycled, the packaging is separated by polymer type before being extruded into plastic pellets to manufacture new products.
Recycle in pharmacy
TerraCycle has joined forces with the biopharmaceutical company Sanofi — known for manufacturing Buscopan, Dulcolax, and DulcoEase — to facilitate the recycling of blister packs in pharmacies across the UK.
Firstly, enquire at your local pharmacy to determine if they have enrolled in the TerraCycle recycling programme. If they haven't, you can request that they join.
The initiative benefits the environment and the pharmacy, allowing them to recycle all the blister packets they use internally.
Once a pharmacy team becomes part of the recycling effort, they receive a collection box and earn 100 TerraCycle points for each kilogram of blister packs they collect.
These points hold a value of 1p each and can be accumulated and donated to a charity of their choice. Offering this recycling service can also attract more customers to the store.
It's worth noting every Superdrug pharmacy in the UK provides dedicated collection boxes for empty medicine blister packets. However, check ahead and only drop your blister packs at stores with a pharmacy section.
Ensure to include only the blister packets when delivering them for recycling — without any cardboard packaging, leaflets, or unused medication.
Exercise discretion in your donations, depositing a reasonable number of blister packs from your household waste at a time to prevent system overload.
For households with a substantial volume of medication and blister pack waste, you might consider purchasing a home recycling box as a practical solution.
Recycle from home
When generating a substantial number of empty medicine blister packs at home, a simpler albeit somewhat costly solution is to order a recycling box from TerraCycle.
There are three size options to choose from:
Small — Priced at £92, the smallest box measures 25 x 25 x 46 cm and can accommodate approximately 1,500 blister packets.
Medium — For £134, you can opt for the medium-sized box, measuring 30.5 x 30.5 x 84 cm, with a capacity for around 4,300 blister packs.
Large — If you require even greater capacity, select the large box for £199. This spacious container, measuring 38 x 38 x 97 cm, can hold approximately 7,500 blister packets.
Once you've filled the box with clean, empty blister packs, the next step is to send it back to TerraCycle for recycling. This process is hassle-free, with a pre-paid UPS shipping label conveniently affixed to the back of the box.
Explore our blog for more information on medical waste and recycling in Leeds, West Yorkshire, and the UK.