Budget supermarket, Aldi, has boosted its recycling rate by switching some of its black plastic fruit and vegetable packaging out for clear plastic packaging, which is much more easily recycled.
The rest of Aldi's black packaging will be phased out as part of the company's commitment to making sure all of its packaging is recyclable, reusable or compostable by 2025. This simple change from black to clear plastic will divert 265 tonnes of plastic from landfill annually.
Aldi's managing director Frank Walleczek said of these changes:
"Cutting waste is part of Aldi's DNA and we have a longstanding commitment to minimise our impact on the environment. That's why we are doing all we can to cut the amount of unnecessary packaging and plastics we use and are working to ensure all our packaging can be either reused, recycled or composted by 2025."
Walleczek also said:
"One part of that is to prevent plastic going to landfill by using materials that are easier to recycle – like these clear trays – but also to ensure that there is a demand for recycled plastic by using it in products like our pasta pots."
The following products are now packaged in clear plastic trays in Aldi instead of black plastic: baby corn, fresh tomatoes, broccoli, and asparagus. Other fruit and veg may still be packaged in black plastic for now, but this will soon change.
Aldi's pasta pots are now made from 95 per cent recycled material too, as the managing director mentioned above.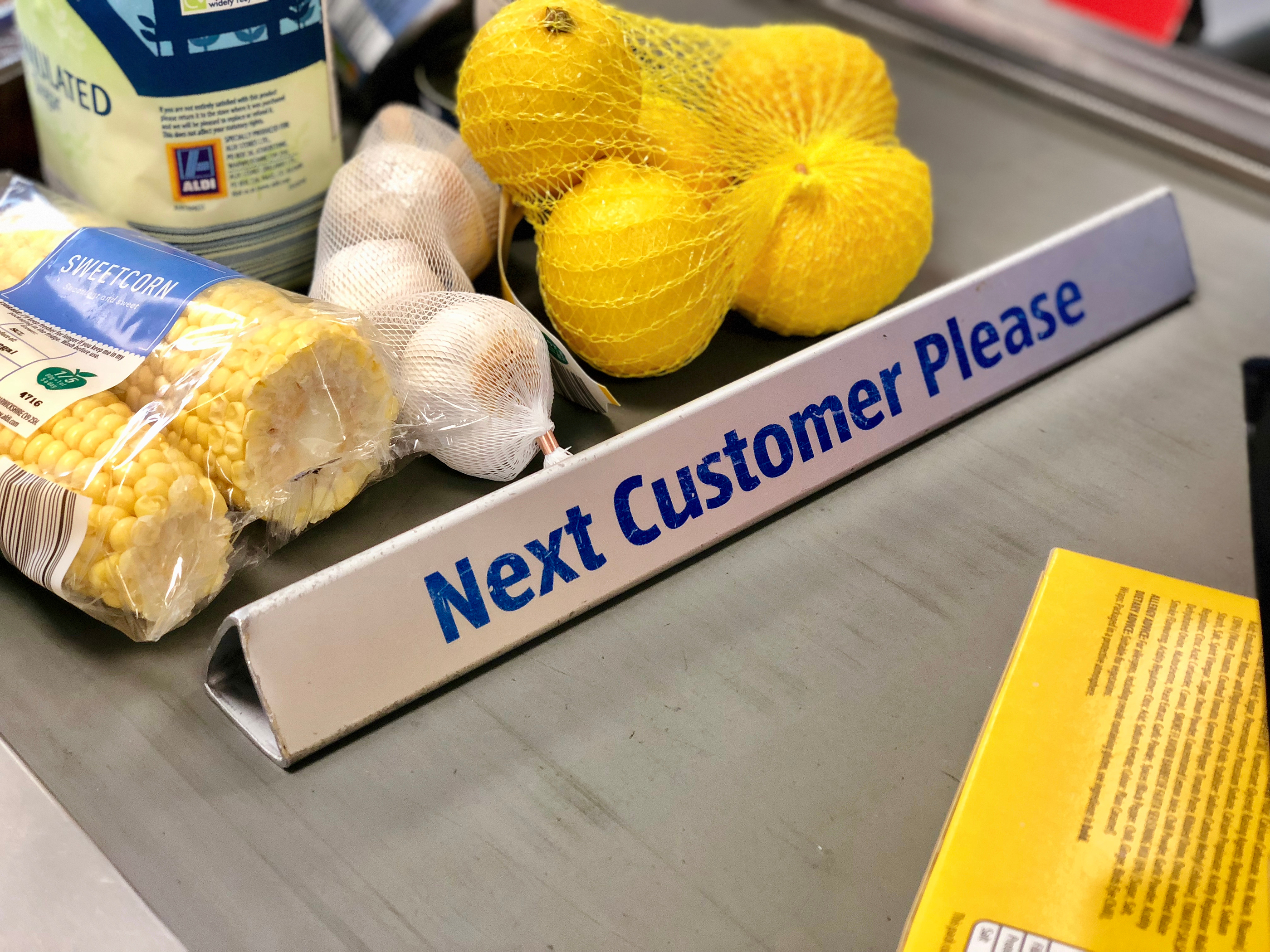 The problem with black plastic isn't that it can't be recycled, but rather that there aren't enough recycling facilities in the UK that can detect black plastic on their sorting lines and therefore process it. This means that the vast majority of the UK's black plastic packaging ends up in landfill, despite the fact it is actually recyclable.
Yet unfortunately this black plastic remains a popular choice for food packaging across the country — perhaps because it is cheaper to buy or looks nicer. Although companies are starting to take action on this issue, with Quorn and Iceland also looking into phasing it out. There's no doubt that other companies will soon follow suit.