You've got to the bottom of a pot of jam, marmalade, mayonnaise, or olives. Now what do you do with the jar? In our house we often reuse our glass jars for other food storage: wholesale nuts and seeds, the remains of a tin of baked beans, or some leftovers from dinner. However, what if you don't need another glass jar? What if your kitchen cupboards are full? We've listed 25 ideas below of ways to utilise your empty jar. Which will you try?
Fill your glass jar with some fresh water and fill it with fresh flowers from your garden to create a lovely, free vase.
Make a batch of jam, marmalade, lemon curd or chutney and gift it in your jar. Jazz the jar up with a label and some pretty ribbon. Your recipient will love it!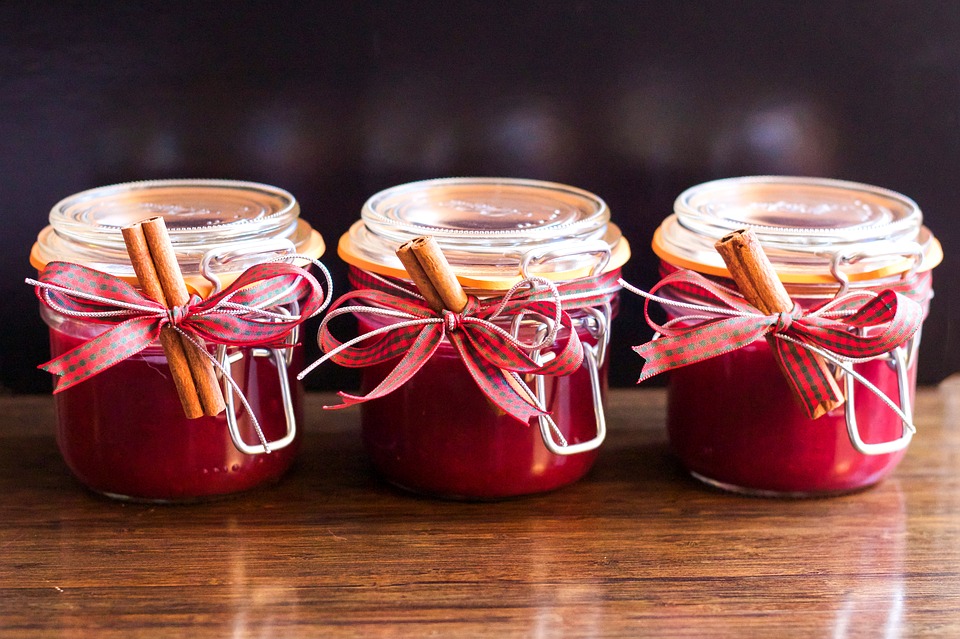 Pop some coloured sand or beads and a tea light in your glass jar, to create a lantern. You could also attach a handle to your jar to hang it up, indoors or out.
Use your glass jar to store delicious combinations of oils, spices, herbs and fruits for scenting your rooms. The mixture needs to be heated to work, but can be reused afterwards, so you can keep it stored in the refrigerator (in the jar) until the time comes.
Create a cute terrarium.
Make a 'happiness jar'. Start one today! Fill your jar full of happy memories, tickets, and little notes from throughout the year, then crack it open to remember all the great things that have happened.
Make a snow globe – why wait for winter? Enjoy snow all year round!
Make your breakfast! A jar is perfect for making overnight oats in, the night before you want to eat them.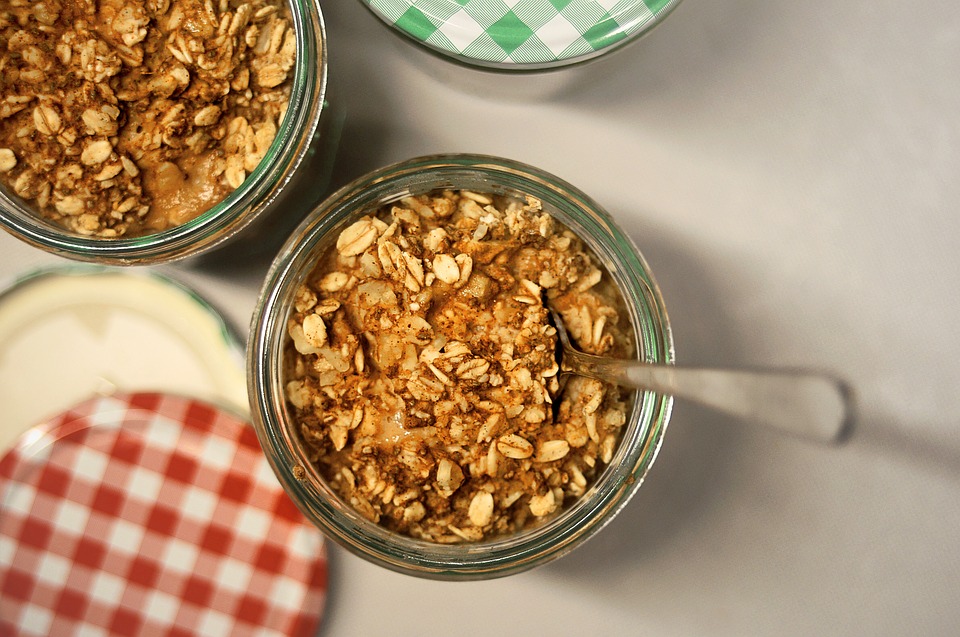 Serve drinks to friends and family in your glass jars. Cocktails look great in them!
Add a pump to the top of your jar to create a hand wash dispenser.
Use the jar to layer ingredients for making chocolate brownies, attach the recipe, pop a bow on top, and you have a great gift.
Create a glittery vase or pot for pens and pencils.
Fill with soil and plant a bulb.
Use your jar to pickle vegetables.
Make a galaxy/nebula jar – a brilliant, fun project for the kids.
Create a stained glass effect on your glass using Sharpies, which will look beautiful if you pop a tea light inside.
Make a 'date jar' into which you are your partner put ideas for date nights. You could even write your suggestions on old ice lolly sticks, to reuse them too.
Make your lunch. Fill your jar with layers of salad, then mix when you eat. Place your dressing at the bottom, and keep your lettuce separate, i.e. further up the jar.
Make a pincushion on the lid of your jar, and then use the jar for storing your sewing bits and bobs.
Paint and distress your jar to give it a shabby chic effect.
Use your jar as a citronella candle, to keep insects at bay during the warmer months.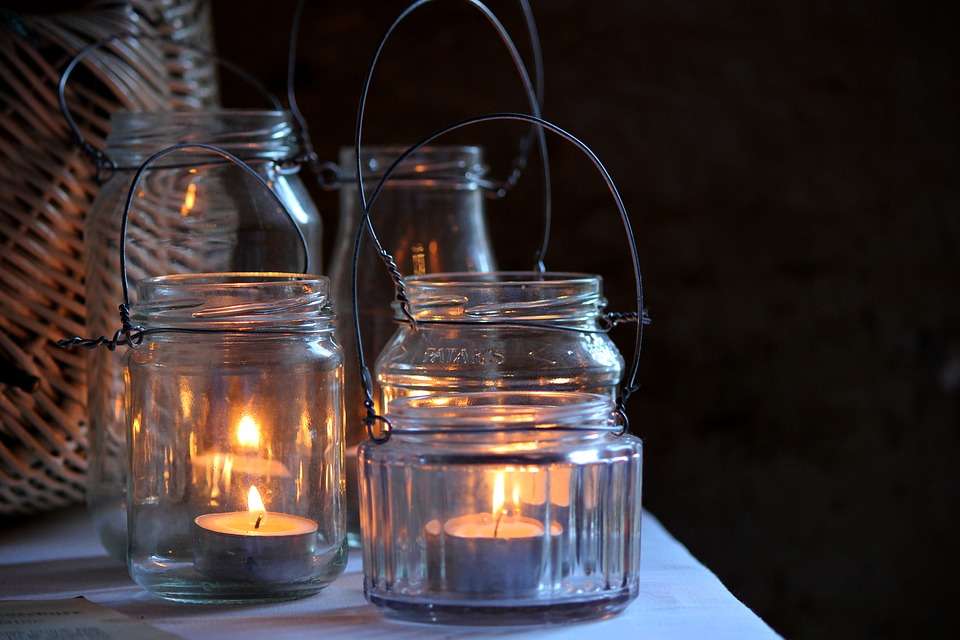 Stick a label that says '52 reasons why I love you' on your jar, then fill your jar with 52 rolled up pieces of paper which state your reasons. One can be opened weekly. This is a great gift for your partner on Valentine's Day, their Birthday, your anniversary, or any time!
Store bathroom cosmetic items in your jar, such as cotton buds and cotton pads.
Use your jar to store homemade face masks.
Use it as a piggy bank to save up for something special, or just a rainy day.
Featured image credit: Pixabay