With the majority of the UK at home for the foreseeable future — whether working from home, temporarily unemployed, or self-isolating — the amount of domestic waste being produced by households across the country has increased dramatically.
Usually, waste would be spread between household waste, public waste, and commercial waste. However, at the moment, with many workplaces, public bins and recycling centres closed, our domestic bins are filling up quicker than ever before.
In fact, local authorities have been reporting an increase of between 20 and 50 per cent on usual domestic waste volumes across the UK.
On top of this, councils are experiencing far higher staff absence levels than usual due to the self-isolation recommendations set by the government during the COVID-19 pandemic.
So, what impact has all of this had on the nation's household waste collection services?
Recycling issues during lockdown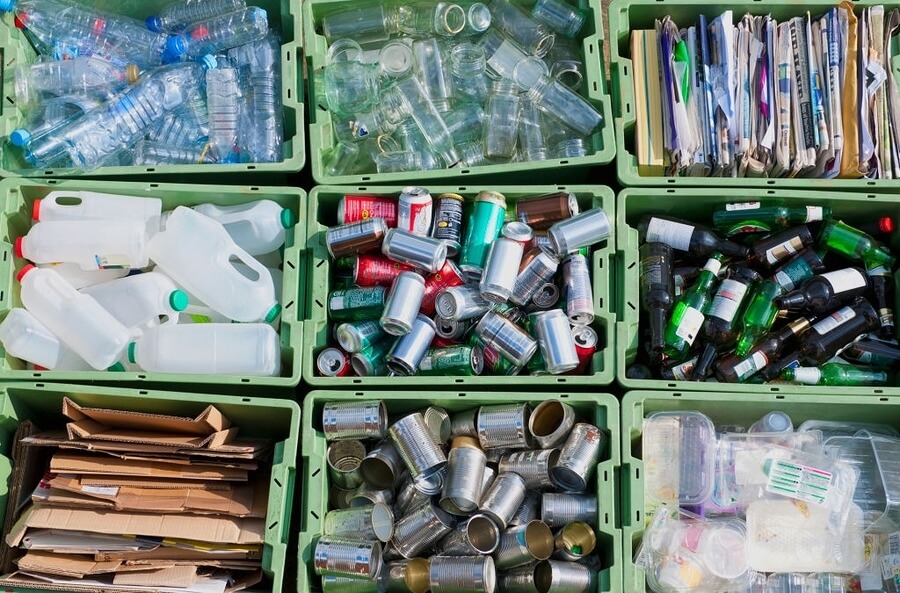 Due to all of the aforementioned issues, while the majority of local council waste collections are continuing as normal, some have been affected in various ways.
For instance, councils in Cardiff, Inverclyde and St Helens are currently incinerating the recycling they collect from homes. Although, these councils hope to return to recycling as soon as possible and still encourage residents to separate their recycling from their general waste.
Councils in Redbridge, Oldham and West Dunbartonshire have put their recycling collections on pause for the time being, and a further six councils have stopped collecting cardboard, paper and glass from homes in their area.
Additionally, 10 per cent of councils have paused food waste collections, 29 per cent have stopped collecting garden waste, and 55 per cent have halted bulky waste collections.
Unfortunately, fly-tipping is on the increase in some areas of the country at the moment — probably due to people doing DIY jobs around the house and garden and not being able to dispose of their waste in the usual manner due to the reasons mentioned above.
What can you do to help?
During this unprecedented time, individuals have a responsibility to keep their own environment clean and safe.
So, if you find yourself accumulating excess waste due to work being done on your house or garden, it is wise to either store it until your local recycling centre reopens (if you can do so safely) or get in touch with a local waste management company to have the waste collected.
However, always make sure the company you contact is licensed as a waste carrier — if they're not, they'll probably illegally fly-tip it!
If you'd like a trusted waste collection from your home in Yorkshire or to hire a skip, then Forge Recycling can help.
If you have any questions, give us a call on 0345 50 50 905 today.