You may have heard the phrase 'zero waste' more of late.
Up and down the UK, consumers are seeking more eco-friendly ways to restock their everyday essentials – and this is where zero waste shops come in.
The zero waste lifestyle
Leading a zero waste lifestyle involves cutting down on the amount of waste you produce. For many, that includes eliminating unnecessary packaging, especially when it comes to food and everyday essentials.
Switching to eco-friendly alternatives such as reusing glass jars and avoiding plastic-covered fruit and vegetables is integral to a zero waste lifestyle.
Each year, the UK generates more than two million metric tons of plastic packaging waste, while the amount of food waste the UK produces is worth around £19 billion a year. By only shopping for what you need and bringing your own containers, zero waste shops help cut down these shocking figures.
What is a zero waste shop?
Most zero waste shops operate in a similar manner. Usually, the store will have a range of loose produce for sale, allowing customers to bring in their own containers and fill them up with the desired amount.
Customers are then charged by the weight of the item, meaning they can purchase as much or as little as they wish.
Most zero waste shops stock everyday items such as rice, pasta, pulses, nuts, and spice. Some will also offer non-food zero waste alternatives, such as refillable washing-up liquid, haircare, laundry detergent, and soap.
You may also find loose tea, oils, sauces, and refillable vegan milk options. As demand for the market grows, zero-waste shops are constantly adding more products to their shelves, so be sure to regularly check your local for new items.
How do zero waste shops work?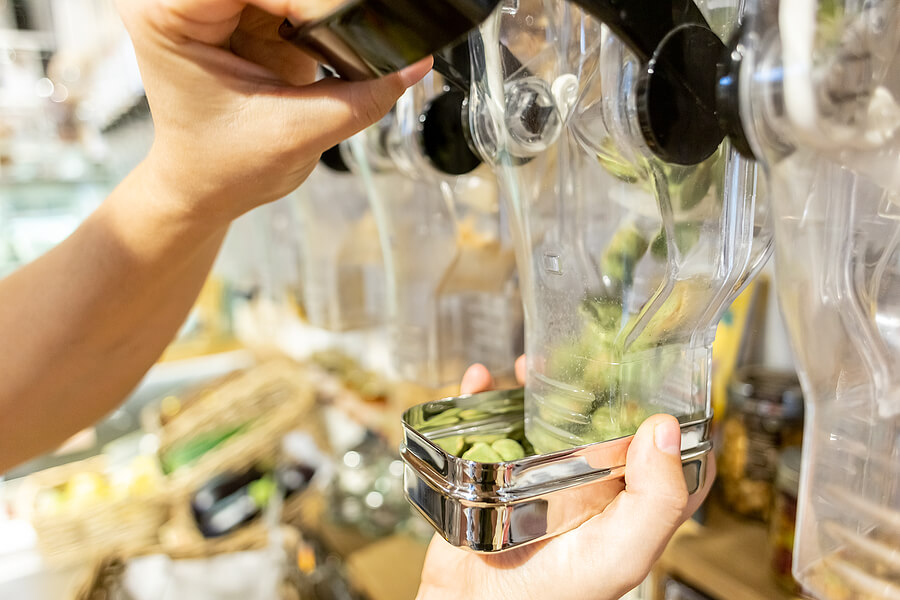 Before visiting a zero waste shop, remember to bring your own container. This can be a jar, Tupperware, or even a robust bag – whatever is most suitable for holding your items.
Most products in a zero waste shop are charged by weight, usually per gram or kilo.
You'll start by calculating the weight of your container so it can be removed from the final cost. All zero waste shops will have at least one scale for customers to operate. A label may also be printed – attach it to your container before filling it up.
Fill your container with the desired amount. One advantage of zero waste shops is that you can tailor your purchase to your particular needs, which is perfect for smaller households.
Take the filled container back to the scales and calculator and find out the new weight. This, minus the weight of your empty container, is what you'll pay for.
Most zero waste shops operate in this way, however, be sure to ask about the process when you arrive before starting your shopping.
Zero waste shops near me
You'll find a zero waste shop in most areas of the country nowadays, including many in the Leeds and wider Yorkshire region. Supporting these independent businesses is a fantastic way to cut down on your plastic waste and do your bit for the planet.
ecoTopia has two Leeds-based physical stores as well as an online shop, offering nationwide delivery. The Central Arcade shop is also part of the TerraCycle scheme, collecting hard-to-recycle items such as toothbrushes, biscuit wrappers, and crisp packets, which wouldn't be accepted in your curbside wheelie bins.
The Refill Jar is another online zero waste shop and physical store based in the heart of East Yorkshire. As well as refillable food items, the shop also offers a number of baby products and personal care items, which are all eco-friendly and sustainable.
Serving the area of Doncaster and surrounding areas is Artisan & Eco, a zero waste shop that stocks a range of pulses, pasta, oils, cleaning products, and more. The shop also sells handy 'ready to go refills', including a bread mix, gingerbread mix, and a zero waste basics box.
Other local zero waste shops include:
Online zero waste shops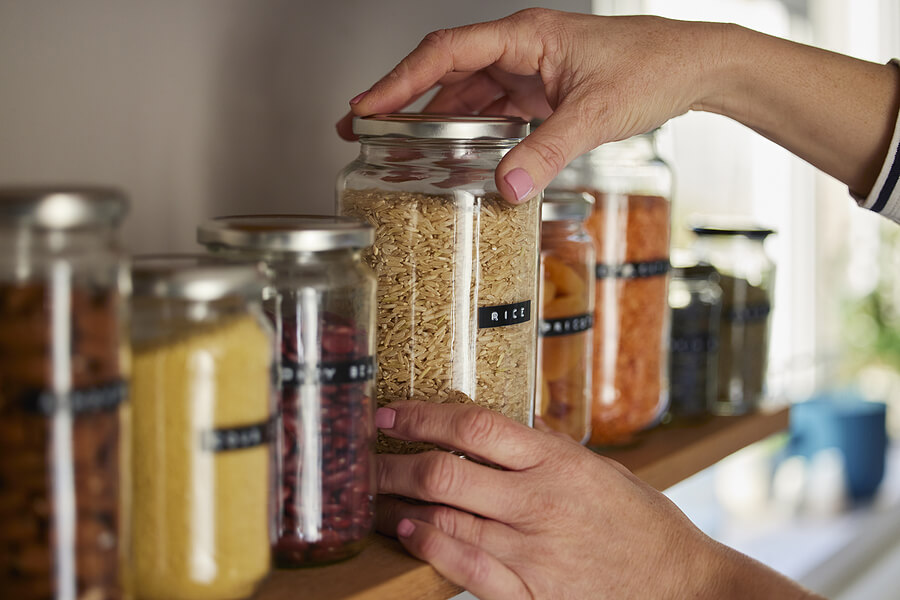 If you want to try the zero waste lifestyle but don't have a shop nearby, online zero waste shops could be the answer.
EcoRefill sticks to the zero waste pledge by delivering all items in plastic-free, reusable, and recyclable packaging. The company also offers free returns for all packaging, so no waste ends up going to landfill.
For a sustainable food delivery that will help your home compost, Zero Waste Bulk Foods are another online choice. The company delivers items in biodegradable packaging made from cellulose and derived from renewable wood pulp. The USP is that, unlike some compostable plant bags, these are safe to compost at home. They are also approved for anaerobic digestion and marine biodegradation.
Find out how Forge Recycling can recycle your food waste, reducing your business carbon footprint by cutting the amount of methane and toxic leachate entering the environment.