Planning a party for your child can be a stressful affair at the best of times, so it can be tempting to grab a bunch of whatever you can get your hands on when it comes to the party favours. After all, kids tend to just be excited about the notion of the bag.
However, if you've ever taken a moment to think about what you are sending each child home with, your conscience is probably telling you it's time to take a step back and give more thought to what you are handing out.
What's in a standard party bag?
Standard party bag favours include items such as plastic yoyos, plastic kazoos, plastic jewellery, plastic sunglasses, and so on. The common denominator is plastic. If there are sweets in the bag, they'll no doubt be wrapped in plastic, too.
While kids may seem excited to receive these bags, I guarantee that none of the contents become their new favourite toy. In fact, I'd go as far as to say that the items in that bag will be forgotten about within half an hour of the child returning home with the bag.
A big factor in the purchase of party bag goodies is cost. When you are having to buy bags and contents for 25 children, you want cheap and cheerful — and plastic tat fits the bill incredibly well.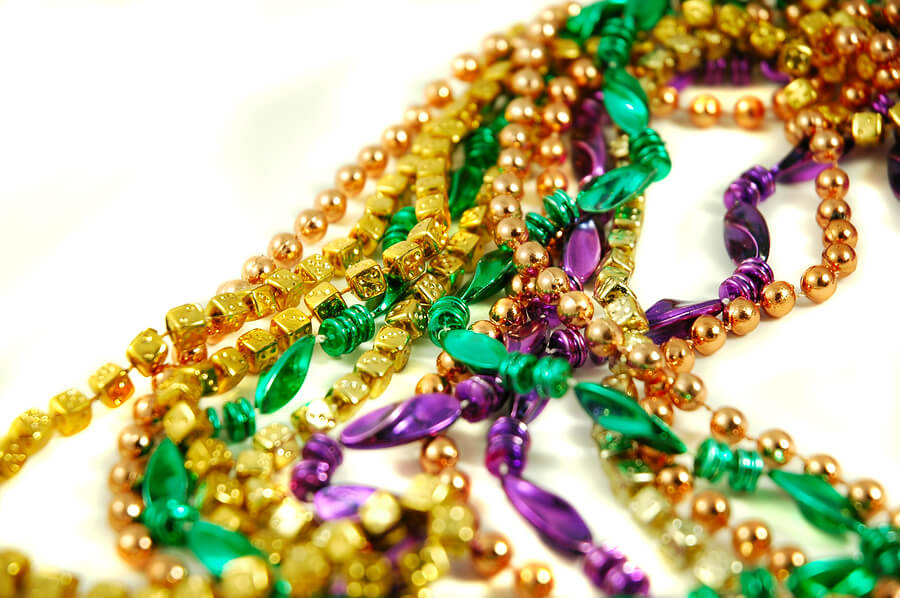 Why are standard party bags not eco-friendly?
A plastic bag stuffed with plastic toys that a child won't play with for more than two minutes is unfortunately not eco-friendly.
The single-use plastic bag alone is not planet-friendly. The contents, mostly made from plastic, are essentially single-use too for all the love they will receive.
Not enticing enough to keep a child's interest for long, they'll soon find themselves in landfill where they'll take 1000s of year to degrade and the toxins from the plastic will leach into the environment.
Ideas for eco-friendly party bags
First things first, swap out the plastic bag for a paper one or a reusable tote.
You'll be delighted to know that there are plenty of alternatives out there for eco-friendlier party bag favours that won't break the bank. Kids will love them, too!
To make an eco-friendlier goody bag, think about the following questions when choosing your gifts:
Is it plastic-free?
Can it be recycled?
Is it reusable?
Is it high quality?
Is it made in the UK?
Is it produced from sustainable materials?
It is understandably hard to get six yesses, but aim for a few for each item and you'll be making a massive difference compared to your old party bags.
Also, remember that it is better for the planet if you send kids home with one decent gift rather than a bag full of plastic.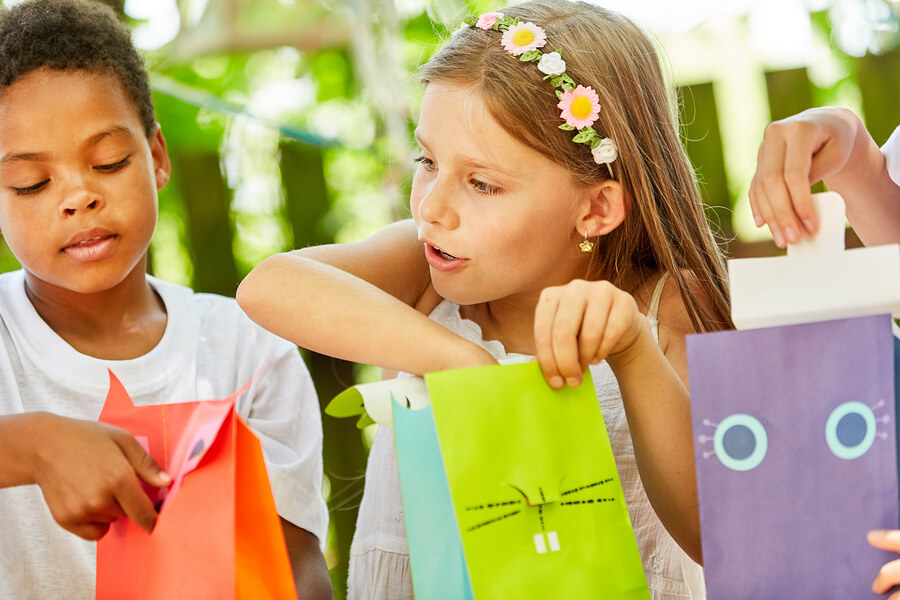 Items you could pop inside the party bags include:
Wooden toys
Seed bombs (especially those for wildflowers that attract butterflies to the garden)
Edibles, not packaged in plastic
Cake and cookie mixes, not packaged in plastic
Fabric hair accessories
Stationery
Bookmarks
Craft kits
If you want to continue the party theme, then don't worry — you can. For example, if your child's party is dinosaur-themed, you could find a T-rex baking kit, a dinosaur origami kit, and a triceratops bookmark to create the ultimate party bags.
If you're short on time but wanting to be more eco-friendly, then there are plenty of companies online who supply pre-done goody bags. The Paper Party Bag Shop, for example, sells paper bags and paper goodies for you to create your own, or ready-to-go party bags in themes such as superheroes and weather.
If you'd like to go a step further, we wrote a blog post explaining how to throw a zero waste kid's birthday party, too!