When you go shopping online or on the high street, do you do it because you need new clothes or because you want new clothes?
While buying new clothes may seem innocuous enough, the truth is that fast fashion is highly unsustainable and therefore a bad choice for our planet (and our wallets).
Not only this but some fast fashion is made unethically.
While you may want to wear the very latest fashions, there are many alternative options out there for how to enjoy fashion and style in an eco-friendlier and more ethical way.
We have gathered together some great ideas below for avoiding fast fashion.
Update the clothes you already own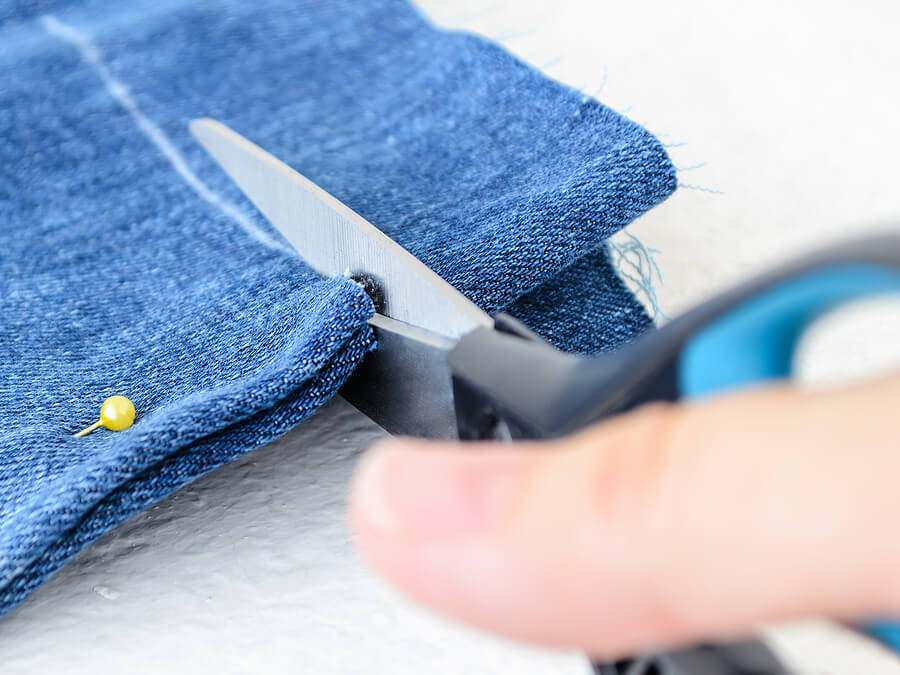 The first option for avoiding fast fashion is to work with what you already have in your wardrobe. If you are creatively minded, you will enjoy this challenge.
Simply take a look at everything in your closet that you haven't worn in the past six months and see how you can change it to make it more wearable.
If a garment has a hole in it, fix it or patch it. If there's a dress you don't wear anymore because it doesn't have pockets, add some in. If a top is lurking at the back of your drawer because it's a bit plain, jazz it up with some colour — be that from embroidery, paints, patches, or the addition of brightly coloured fabrics.
With a bit of effort and inspiration, you can create the wardrobe of your dreams.
If there's anything you definitely don't want anymore, send it to the charity shop or sell it and let someone else enjoy it to its full potential.
Shop second-hand
Secondly, when you need to add some clothes to your collection, don't head straight to your usual retailers.
Instead, give some thought to exactly what items you need, and then decide where you might be able to find them second-hand.
Once you've started shopping second-hand, there will be no going back, we promise you! No first-hand high street experience can be as rewarding as finding the perfect item of clothing in a charity shop or thrift store — and for a cheaper price than you'd expect.
We've already mentioned charity shops and thrift stores but it's also worth exploring vintage shops and fairs, car boot sales, and eBay. Try attending local clothing swaps too!
If you like a designer label, worry not — with persistence, you will find what you want.
Remember, you can also update items you buy second-hand, so consider the potential in each piece you see.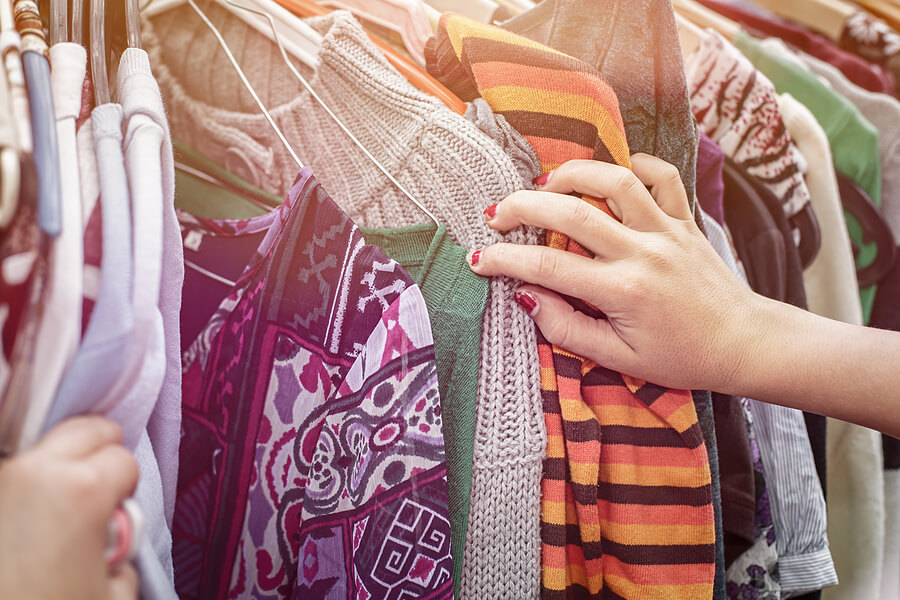 Take the 30-day wear challenge
There are several ways to tackle this challenge so either choose the one that best suits you or create your own.
You can do this with a selection of clothes (for example, 10 tops, two bottoms, one pair of shoes, one pair of boots, and one jacket) and create a different outfit each day from them.
Or, if you like a more extreme challenge, you can find new ways to wear the same dress for 30 days. A teacher in the USA wore the same dress for 100 days in a row.
Buy with longevity in mind
When you do buy new clothes, make sure you are buying items you will be happy to wear over and over again.
If you know it will become a staple piece, don't feel guilty for buying it — slow fashion is about making better decisions and, if you found a piece of clothing you want to wear repeatedly, you just made one.
Hire your clothes
If you adore following the latest trends and can't work out how you'll be able to live without your regular fashion fix, there's a more sustainable option for you than fast fashion and that is hiring clothes.
There is an increasing number of companies online that will regularly post new clothes to you — including designer labels — while you return the ones you are finished wearing.
You could do this as a one-off to save money or regularly as your main wardrobe.
When it comes to sustainability and fashion, there's also discussion to be had around fabrics however, we'll leave that for a future blog post.
In the meantime, if you'd like to know how to create a capsule wardrobe, click here.