Jewellery holds sentimental and emotional value for many people. However, with shifting trends, evolving preferences, and the potential for wear and tear, many of us own jewellery that remains overlooked and unworn.
Rather than relegating pieces to the shadows of a jewellery box or sending them to landfill, a more inspired and eco-conscious destiny beckons — the realm of recycling and upcycling.
If you have an unfashionable ring stashed away or a broken pair of sparkly earrings, join us as we uncover the potential of rejuvenating old jewellery.
How to upcycle jewellery
There are many ways to transform unworn and broken jewellery into something you'll love while respecting a piece's past.
Upcycling jewellery is typically straightforward, thanks to its compact size and attractive nature.
Let's explore the ways you can rework your jewellery through upcycling.
1.      Create new jewellery
You can modify heirlooms that aren't to your taste to create modern designs you're likelier to wear.
If a piece falls short due to its metal composition, consider having it plated in your preferred finish. This simple alteration can convert it into a cherished item you'll often reach for in your jewellery box.
Alternatively, you might decide to customise the setting of a gemstone in a ring or modify the length of a neck chain or watch strap — tailoring each piece to match your style and preferences perfectly.
If you decide to have the original piece reworked, you can also choose to convert it from one type of jewellery to another. A necklace might become a beautiful bracelet, or an oversized single earring could find a new purpose as a striking brooch.
In cases where the original piece doesn't align with your vision and can't be altered, consider repurposing the metals and gemstones to create something new.
Skilled jewellers can melt elements from the old piece to craft a new, bespoke design that mirrors your precise requirements. For example, an outdated yellow gold ring could be reimagined into a completely new and bespoke creation just for you.
2.      Upcycle jewellery into something else
There are limitless ways to upcycle old costume jewellery to create unique items you'll love, so consider what you'd like to add sparkle to in your wardrobe or around the home.
Here are some items you can decorate with old jewellery:
Belts: Elevate your outfits by incorporating jewellery into your belt designs.
Footwear: Add a touch of sparkle to your shoes and sandals with carefully placed jewellery accents.
Purses and bags: Transform plain purses and bags into fashion statements with some modern or vintage jewellery.
Bookmarks: Enjoy a unique reading experience with a jewellery-adorned bookmark.
Gift tags: Make loved ones feel extra special with a personalised gift tag on their present.
Lampshades: Cast a spell over any room with a decorated lampshade.
Napkin rings: Enhance any dining experience with napkin rings adorned with beads, gems, or chains.
Photo frames: Mount your cherished memories with opulent frames.
Wedding bouquets: Craft a one-of-a-kind bridal bouquet that shimmers with elegance or incorporate 'something old' in your bouquet using the jewellery of a family member who has passed away.
Plant pots: Turn ordinary plant pots into stunning indoor centrepieces with the addition of carefully placed jewellery.
3.      Express your creativity through art
Tap into your creative flair by crafting a unique piece of art using your costume jewellery collection.
Unravel the potential of your old beaded bracelets and necklaces by deconstructing them and sewing the beads onto a fabric canvas, forming a pattern. You can draw a design first or see where the beads take you.
Consider creating festive artwork portraying a Christmas tree during the run-up to the festive season. Unwanted jewellery components can become shimmering baubles and tinsel for the tree, bringing extra sparkle to your creation.
4.      Create a tribute to a loved one
When you inherit jewellery that doesn't align with your taste but holds immense sentimental value, there's a heartfelt option to consider.
Why not display these precious pieces within a box frame, preserving their legacy uniquely?
Display the jewellery around a photograph of the original owner, creating a wonderful heirloom that can be passed down from generation to generation.
5.      Embrace jewellery trends
If you've been gifted an item you resonate with that doesn't align with your existing jewellery collection, consider diving into the contemporary trend of seamlessly blending gold and silver pieces.
This style fusion has gained popularity and looks likely to continue, enabling you to blend your cherished pieces confidently.
Upcycle your approach and enjoy all of your jewellery.
How to recycle jewellery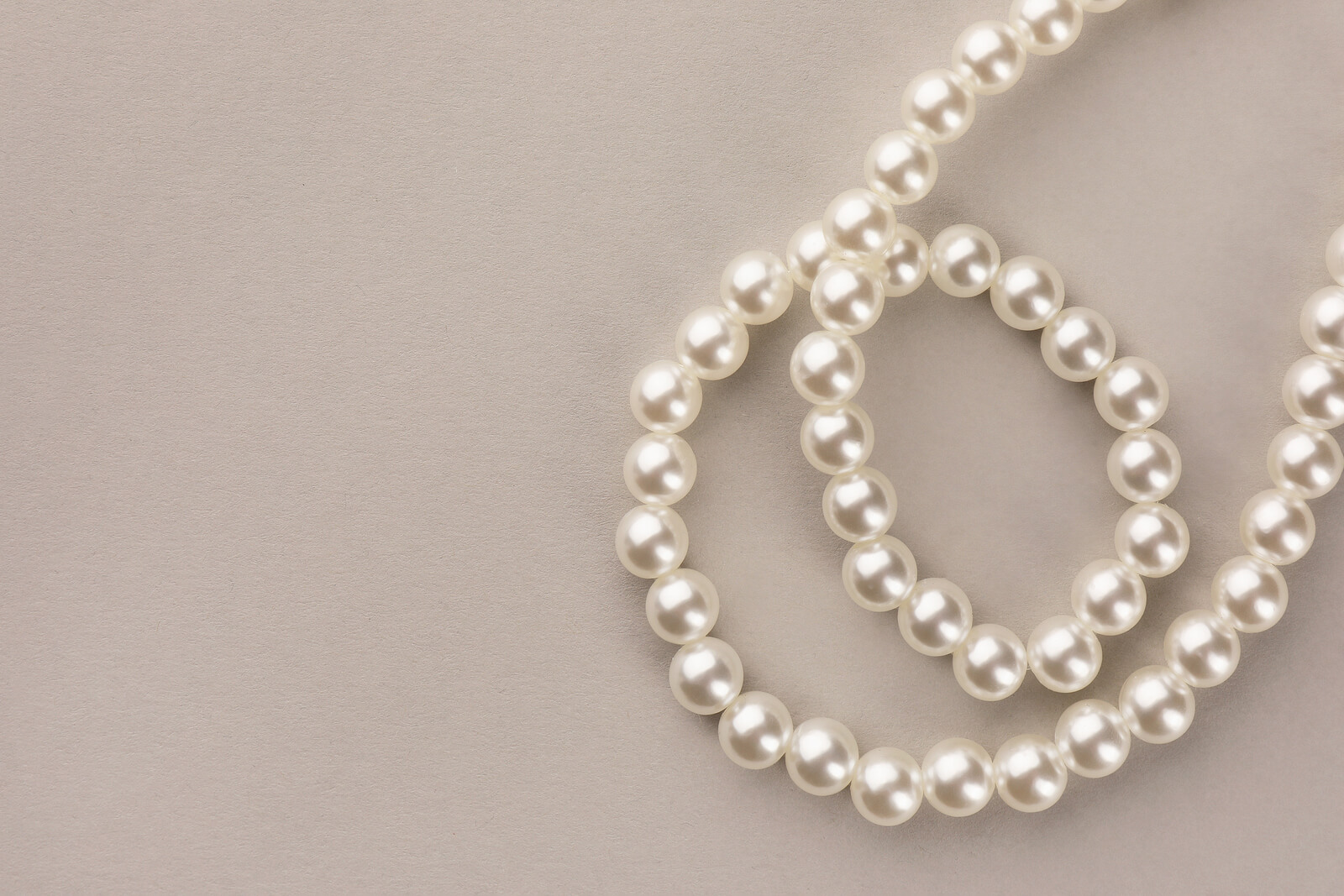 Recycling doesn't always mean sending things to a recycling centre to be processed — you can recycle old jewellery in numerous ways.
1.      Gift it
If you have no plans to wear a piece of fine jewellery again — whether it was initially yours or belonged to your parents or grandparents — it's likely that your children would appreciate receiving it as an heirloom.
While this tradition often occurs after a family member's passing, there's no need to wait. You can relish the joy of witnessing your daughter or son proudly wearing a unique treasure from your family's heritage.
2.      Sell it
You may wish to sell jewellery crafted from precious metals and gemstones you don't plan to wear again.
Engagement and wedding rings that bear complex memories of past relationships often remain tucked away in jewellery boxes. Still, these pieces can be sold for cash, allowing you to indulge yourself or pay off debts from the separation.
Many options exist when selling items like rings, necklaces, earrings, brooches, bracelets, and watches.
Independent jewellers, pawnbrokers, dedicated jewellery buyers, and online marketplaces are all viable options. An auction house could find the right buyer for particularly valuable, rare, or antique jewellery pieces.
Wherever you decide to sell your jewellery, ensure the buyer's credibility before parting with your collection.
3.      Donate it
Charity shops warmly welcome jewellery donations, whether they are costume pieces or fine jewellery. The funds generated from these donations contribute significantly to a non-profit's charitable work.
To ensure your generous donation reaches its intended destination, consider placing the jewellery in a separate small plastic bag within the larger donation bag. This simple step helps prevent accidental loss during the charity shop's sorting process.
Donating your jewellery to charity breathes new life into it, placing it in the hands of an appreciative owner and keeping it away from landfills.
For those who might not have easy access to a local charity shop, an excellent alternative is Recycling for Good Causes.
This organisation accepts jewellery donations via post, regardless of the item's condition. They then recycle the jewellery and direct the proceeds to your chosen charity.