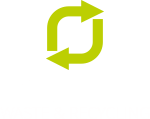 Scunthorpe Waste Management, Disposal & Recycling for Commercial & Domestic
Scunthorpe is a cosmopolitan town located in Lincolnshire, situated to the north of Gainsborough and the west of Grimsby.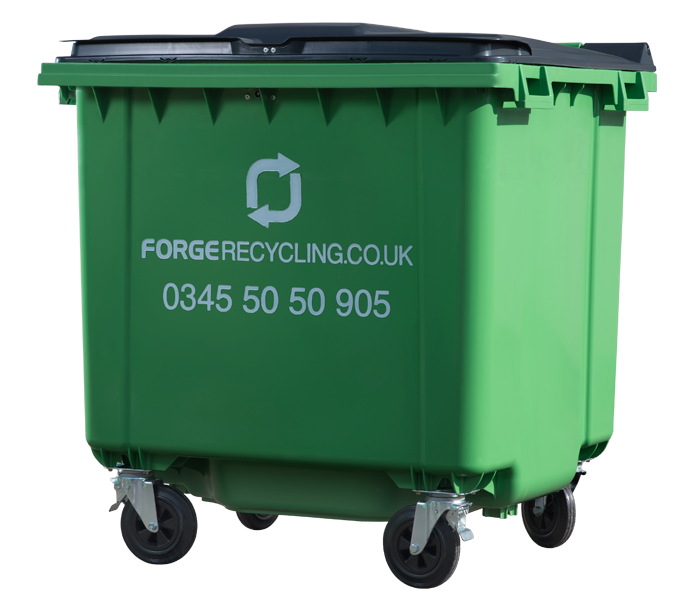 With an industrial past, Scunthorpe now offers a bustling town centre full of national and independent shops, alongside attractions such as The Pods.
If you work or live in Scunthorpe and are looking for waste management services, then we provide a wide range of solutions — all at great prices.
If you run a business and are conscious of your corporate social responsibility, working with Forge Recycling will suit you perfectly.
We care deeply about the environment, which is why we are carbon-neutral, we send zero waste to landfill, and we create energy from non-recyclables which then powers homes and businesses across the UK.
We are experts in Scunthorpe waste collection and clearance for businesses and households alike.
Business Waste in Scunthorpe
We work with local independents, national chains, and every business in-between, too; we can collect any business waste in Scunthorpe, and we work with all sectors — such as retail, catering, hospitality, and industry.
Our commercial waste services in Scunthorpe are competitively priced as well as being reliable, and hassle-free.
When you sign up with us, we visit your premises if required to carry out a free waste assessment, which ascertains the type, size, and number of business bins you require for your Scunthorpe waste collection.
This waste audit ensures that we deliver the most cost-effective and environmentally-friendly service to you.
Next, we deliver your commercial bins and sacks to your Scunthorpe business premises; this may include indoor bins to make your life even easier.
Then you will receive regular waste collections from our friendly team.
If you need to clear out any of your business premises, we also offer waste clearance in Scunthorpe — ideal for clearing out old offices, factories, cafes, retail units, and more.
Scunthorpe Recycling
We care about the environment, and Scunthorpe recycling is very important to us.
Our waste container range for Scunthorpe is large and includes mixed recycling alongside individual recycling streams such as glass bottles, food waste, and coffee cups.
The mixed recycling service in Scunthorpe collects cardboard, plastic bottles, paper, food tins, and drink cans all in one container.
Those in catering or whose business features a staff canteen could benefit from our glass collection service for recycling, our food waste collection and our paper cup collection in Scunthorpe.
If you have any questions about waste recycling for your Scunthorpe business, don't hesitate to get in touch today.
Household Waste in Scunthorpe
We have specialist boxed vehicles which we use for domestic waste clearance in Scunthorpe — our staff members load the vehicle up for you, and then you pay for the space your waste takes up.
We can collect any household waste from your home in Scunthorpe, from one item to a full house clearance.
We collect common domestic waste types from houses and flats in Scunthorpe, including electrical waste such as fridges and microwaves, garden waste, DIY waste, bulky waste, and furniture.
Areas we provide commercial & household waste management to in Scunthorpe:
Scunthorpe Town Centre
Frodingham
Crosby
Brumby
Ashby
Alkborough
Appleby
Burton upon Stather
Coleby
Dragonby
Flixborough
Flixborough Industrial Estate
Foxhills Industrial Estate
Gunness
High Risby
High Santon
Low Risby
Low Santon
Normanby
Roxby
Thealby
West Halton
Whitton
Wintringham
Winterton
Bottesford
Holme
Queensway Industrial Estate
Raventhorpe
Twigmoor
Althorpe
Amcotts
Bottesford Moor
Crowle
Derrythorpe
Ealand
East Butterwick
Eastoft
Garthorpe
Keadby
Luddington
Messingham
North Ewster
Susworth
West Butterwick
Yaddlethorpe
Do you have any questions about our Scunthorpe waste management & disposal services? Get in touch via the form below!
Customer Feedback
Service used: Commercial Waste
Been with these guys since October and have had absolutely no problems they empty bin as scheduled no problem at all. So.glad I switched to them from.previous clowns called Cheaperwaste.
Client: Sam (homeindustrycompany@gmail.com)
Location: Retord
Rating: 4/5
Service used: Skip Hire
Excellent service, delivery of skip and early collection was perfect. Very polite and efficient both in person and over the telephone. Thank you.
Client: Louise Winter
Location: Garforth
Rating: 5/5
Service used: Skip Hire
Ordered 15 skips over the past 18 months. All arrived on time and taken away on time. Very friendly service. Easy to book and pay. Drivers were accomodating and took care when placing skips, which we didn't always see with previous provider. Won't use anyone else now. Recommended.
Client: Jon Manson (Property First (Leeds) )
Location: Alwoodley, Leeds
Rating: 5/5
Service used: Commercial Waste
Thanks for the great information. and for all the good you are doing work. DCC Infra Pvt Ltd. initiative west Recycle is the largest waste management solution in India. https://www.zerowasterecycler.com
Client: Sarwar DCC (DCC Infra Pvt. Ltd.)
Location: New Delhi
Rating: 5/5
Service used: Skip Hire
Had 3 different skips now from yourselves and the customer service has been excellent. Keep up the good work.
Client: Tracy (Almerico)
Location: Hull and Leeds
Rating: 5/5