Cleethorpes Waste Collection & Recycling Services
Cleethorpes is a seaside town in North East Lincolnshire, located on the estuary of the Humber and to the south-east of Grimsby.
Featuring a beautiful beach with an array of activities on offer — alongside all the usual perks of a town centre — Cleethorpes is loved by locals and tourists alike.
Whether you run a tourist attraction, a local restaurant or an office, we are your local waste management experts in Cleethorpes.
Providing waste collection and clearance for both commercial and domestic waste, we work with all industries and waste streams.
Find out more below or get in touch with our friendly local team today.
Commercial Waste in Cleethorpes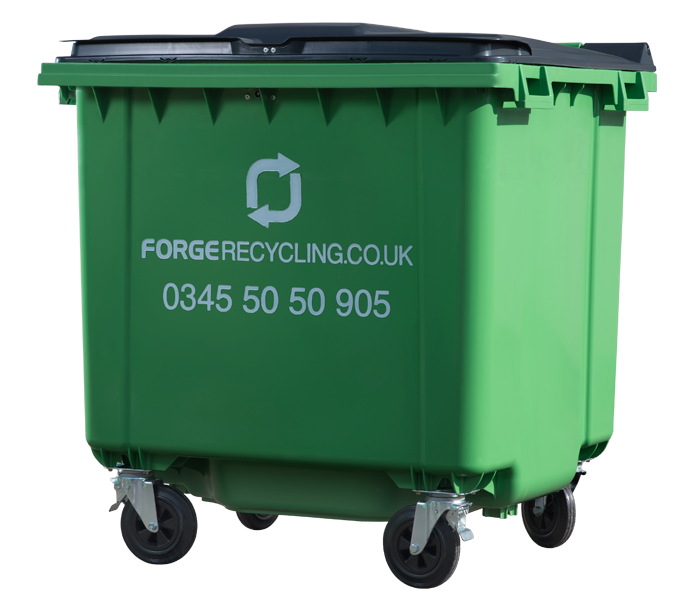 Cleethorpes is home to the largest shopping centre in Lincolnshire as well as great nightlife (we're looking at you, Seaview Street Quarter!) and we are able to provide cost-effective business waste management solutions to each and every shop, pub, bar and club.
Our services don't stop there though; with our wide selection of business bins in Cleethorpes, we can supply waste collection and disposal for any Cleethorpes business.
Our commercial waste solutions in Cleethorpes are competitively priced and we often save new customers money on their business waste.
If you'd like to know if we can save you money on your Cleethorpes business waste, get in touch and we'll arrange a free quotation.
If you need a one-off waste clearance at your premises, we can arrange that for you too.
Cleethorpes Recycling
Not only are our prices low but we are a carbon-neutral company that cares about the environment.
We are committed to recycling as much of the waste we collect in our commercial bins in Cleethorpes as possible.
To aid our Cleethorpes waste recycling, we offer a mixed recycling bin that suits the majority of Cleethorpes businesses and helps keep recycling quick and easy for your staff.
The mixed recycling bin is available in many sizes and can collect paper and cardboard, plastic bottles, aluminium food tins, and drinks cans — items that most businesses throw out regularly.
Our food waste collection best suits Cleethorpes businesses in the hospitality and catering industries. We can provide all you need for your Cleethorpes food waste, including kitchen caddies to save regular trips outside and bin washes to eliminate odour.
The food waste we collect is recycled into compost for local farmers or turned into renewable energy, so it avoids landfill and makes your general waste bin lighter too — saving you money.
If you serve hot drinks to take away, we provide paper cup collection bags in Cleethorpes which we collect and replace when they're full.
These coffee cups are processed and then recycled into luxury paper goods.
Another of our popular waste streams is glass bottles; we provide a glass collection and recycling service in Cleethorpes for glass bottles of all colours and sizes — wine bottles, beer bottles, and everything in-between.
Domestic Waste in Cleethorpes
For domestic waste customers, we provide full house clearances and one-off waste collections in Cleethorpes.
If there is a property that you need to put on the market, then we can empty it for you.
If you have some bulky waste, electrical waste, garden waste, rubble or any Cleethorpes household waste that you need to shift but you can't get it to the local recycling centre for whatever reason, then give us a call on 0345 5050905 and we'll send two uniformed team members out to pick it up.
Forge is your local waste disposal expert for Cleethorpes waste.
We supply waste collection & waste clearance services to the following areas of Cleethorpes:
Cleethorpes Town Centre
Thrunscoe
Old Clee
Any DN35 postcodes
Do you have a question about our commercial or domestic waste management services in Cleethorpes? Send us your enquiries, below!
Customer Feedback
Service used: Commercial Waste
Been with these guys since October and have had absolutely no problems they empty bin as scheduled no problem at all. So.glad I switched to them from.previous clowns called Cheaperwaste.
Client: Sam (homeindustrycompany@gmail.com)
Location: Retord
Rating: 4/5
Service used: Commercial Waste
Forge Recycling provide us with a multitude of services from wheelie bins to ROR's and FEL's collecting various waste streams. I have always found them to be a progressive forward thinking organisation, always ready to embrace new technologies and disciplines to achieve best practice.
Client: David Adams
Rating: 5/5
Service used: Skip Hire
Upbeat & helpful staff - good communication in the team . Charlie was Willing to work with me as a client exploring best options:Negotiated different prices for recyclables Gary skip delivery is just amazing he can judge the size of skip you need by glancing at the waste pile ; and with MILImeter precision will manoever past parked cars gateposts & all with a smile on his face . Will be using from now on we have long project so need an efficient reliable capable waste management partner would highly recommend
Client: Zoe (Homeowner)
Location: Leeds
Rating: 5/5
Service used: Skip Hire
Had 3 different skips now from yourselves and the customer service has been excellent. Keep up the good work.
Client: Tracy (Almerico)
Location: Hull and Leeds
Rating: 5/5
Service used: Waste Containers
We have been using Forge recycling for a while now and in all dealings with them they have been exemplary. Daniel made the whole process very easy for us in terms of setting the arrangement up and it was all done easily and speedily, with care taken to explain all the options available to us. He also went 'over and above the call of duty' and cleared our bin store out himself to ensure that it was ready for the new bin arriving! The service throughout has been great and they increased our collections as soon as we felt there was a need to do so without any fuss. I would have no hesitation in recommending Forge recycling and am pleased to have chosen them as our recycling provider.
Client: Helen Saunders (Clarion Solicitors)
Location: Leeds
Rating: 5/5